Our VHS cheerleaders will be conducting a cheer clinic for pre-k thru 5th grade students on Thursday, Oct. 5. The deadline to register for the clinic is Monday, Sept. 25. The clinic will be held from 5:30 p.m. to 7 p.m., at D.O. Fulton Gym. Those who attend the clinic will then perform on the sideline with the cheerleaders during the first half of the District 3-3A opener against Clyde on Oct. 6.
Last Thursday's football team dinner was hosted by Adam and Traci Bayer, owners of Hillcrest Pharmacy. Lion football players, trainers, managers, cheerleaders and coaches enjoyed a pancake and bacon feast provided by the Bayers along with other Lion supporters and parents.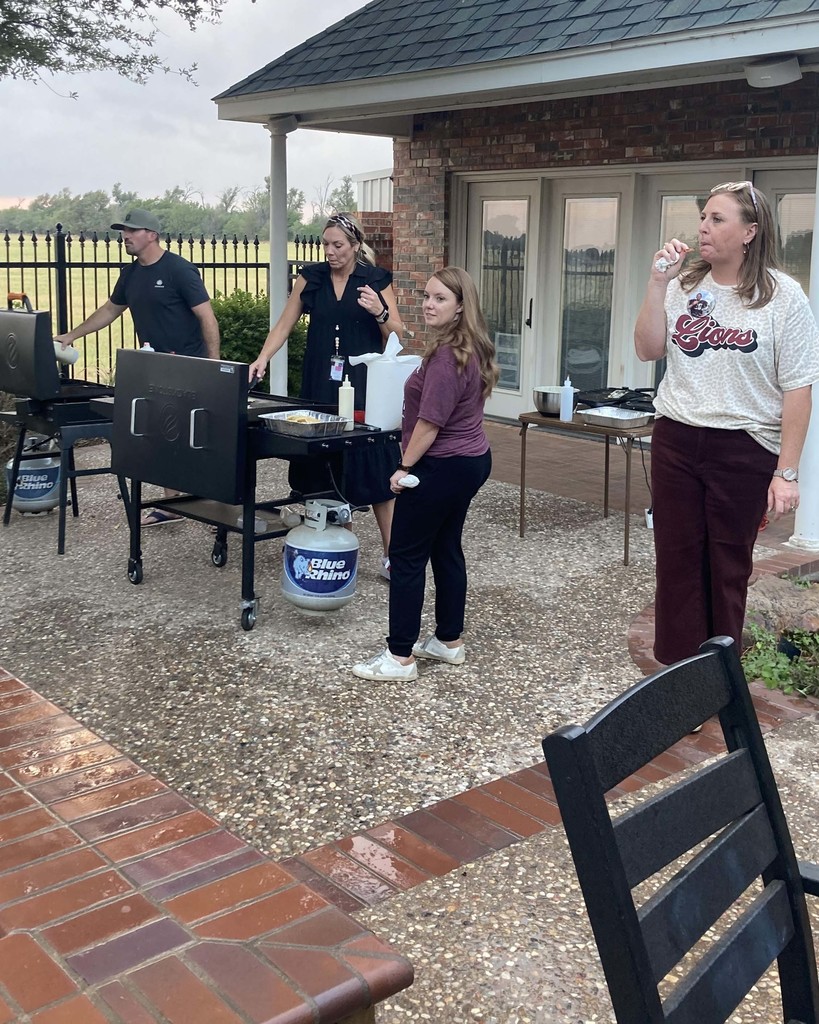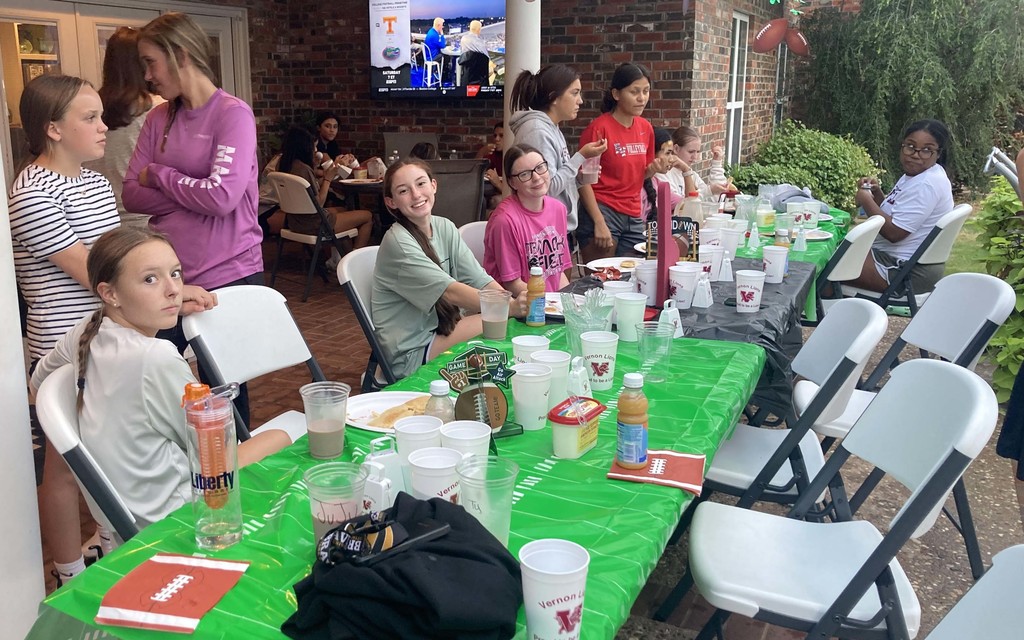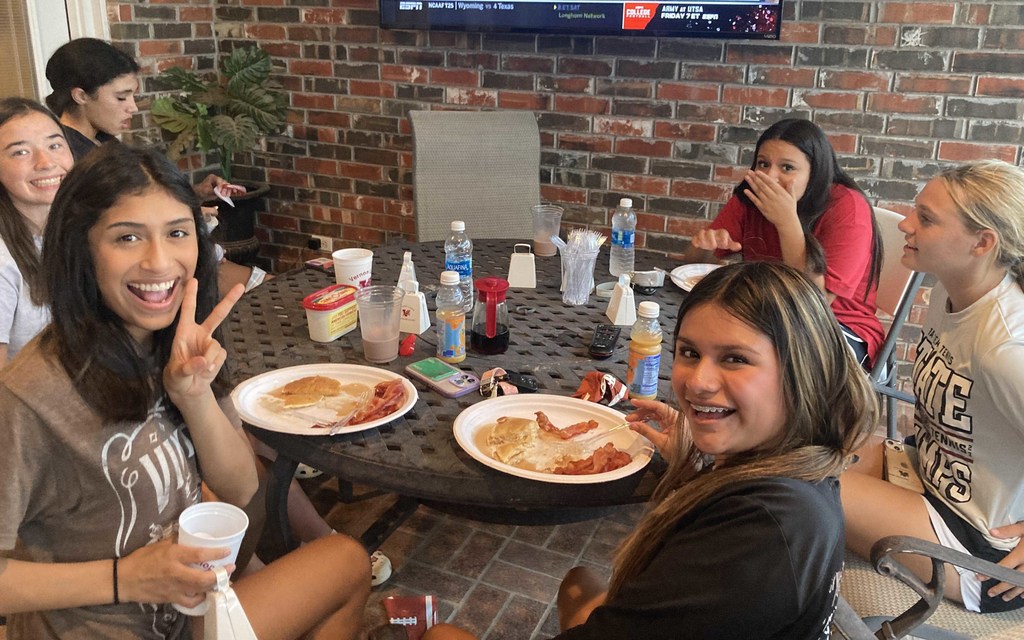 Reporting Student Absences - Important Information for Parents Dear Parents and Guardians, Ensuring the safety and well-being of our students is our top priority. To help us achieve this goal, it's crucial that we are informed of any student absences promptly. Please see attachment and read letter (in link) to see how you can report your child's absence: Please click link (
https://docs.google.com/document/d/1dH-W5v9QI1KfZCCE-Pp0B-lPjXFd4wfJ_wiggTKbxqY/edit?usp=sharing
) for official letter!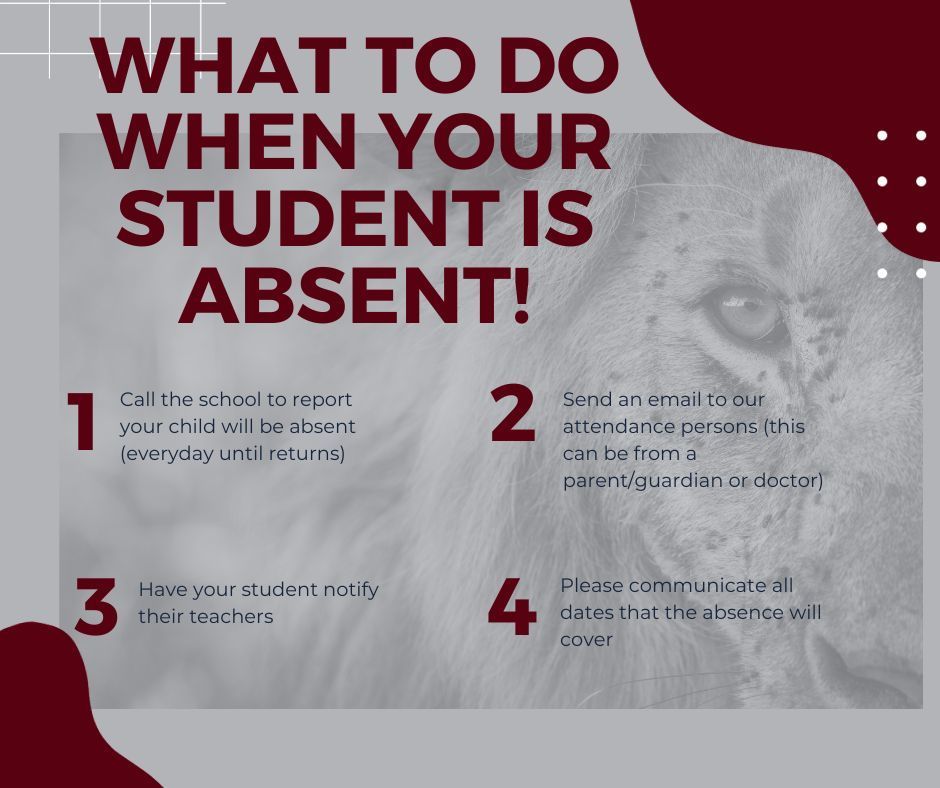 The Lions remained undefeated Friday night with a thrilling 29-22 victory over Idalou. Players of the Game are: Defensive MVP -- Nick Guzman; Co-Offensive MVP -- Tru Gipson & Kale Sherrill; Co-Ball Hawk -- Ty Scott & Julius Dawkins; Co-Special Teams -- Keinin Gardner & Javi Lopez; Co-Lion Heart -- Greg Newton & Case Fleming; Boss Hogg -- Christian Gallegos. Congratulations!!! Your photo will be on the digital sign at VHS and the Admin Building all week.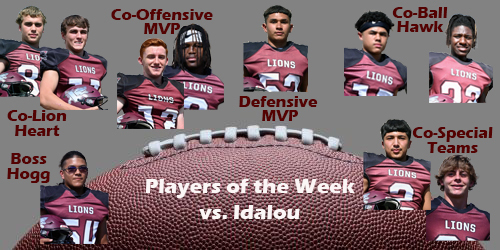 Lifetouch will be at Vernon High School on Wednesday, Sept. 27, to take freshmen, sophomore and junior yearbook photos. For those seniors who did not have their photo taken when Lifetouch was here in the summer, a make-up day has been scheduled for Oct. 23. The make-up day is for seniors.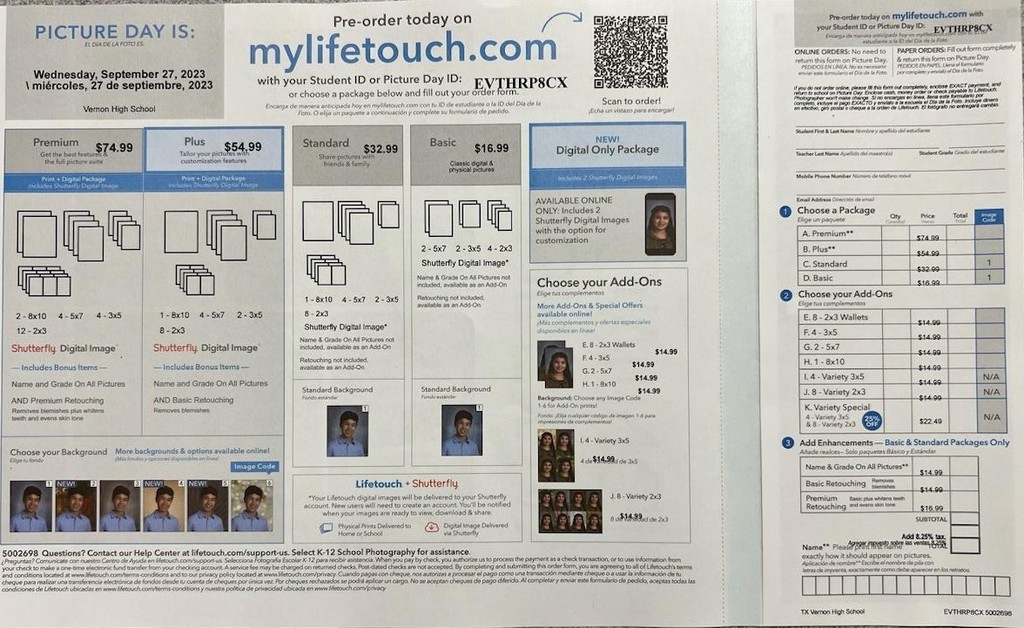 Scenes from today's pep rally. Today 4th and 5th graders attended the pep rally and showed their Lion spirit!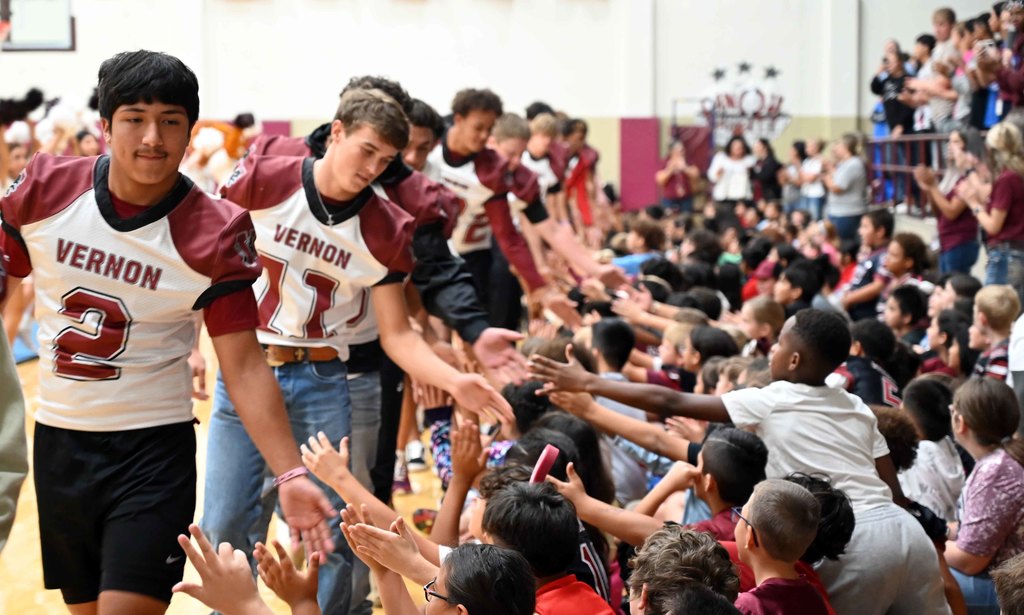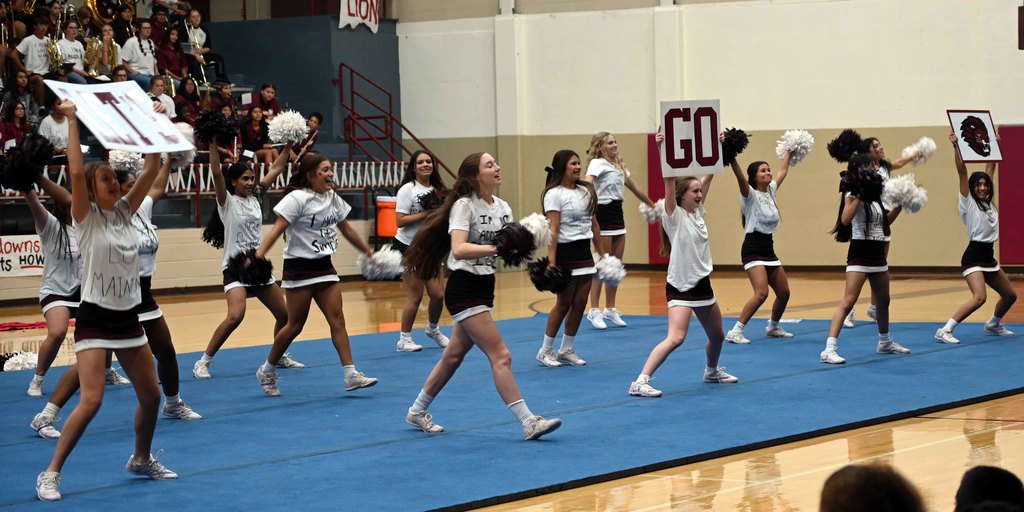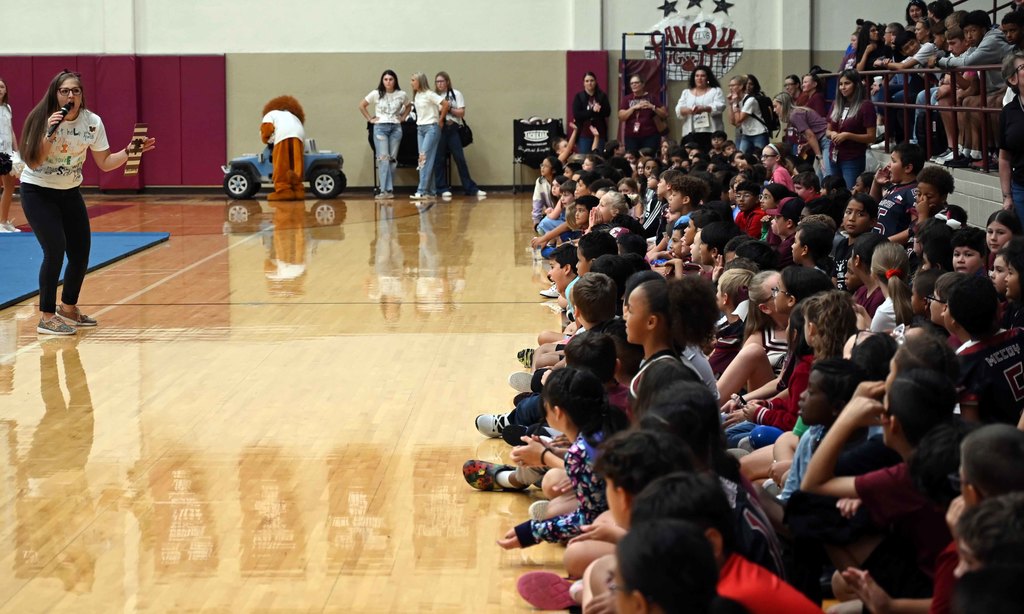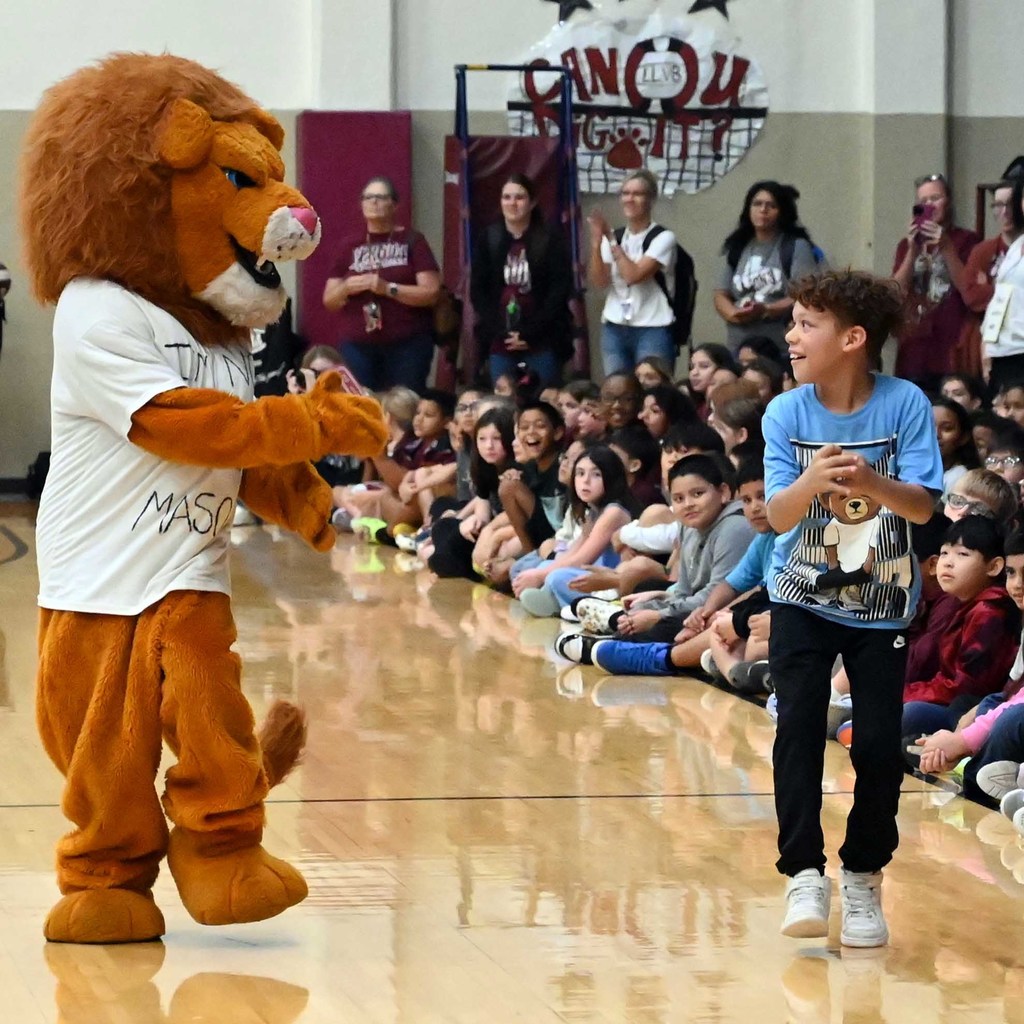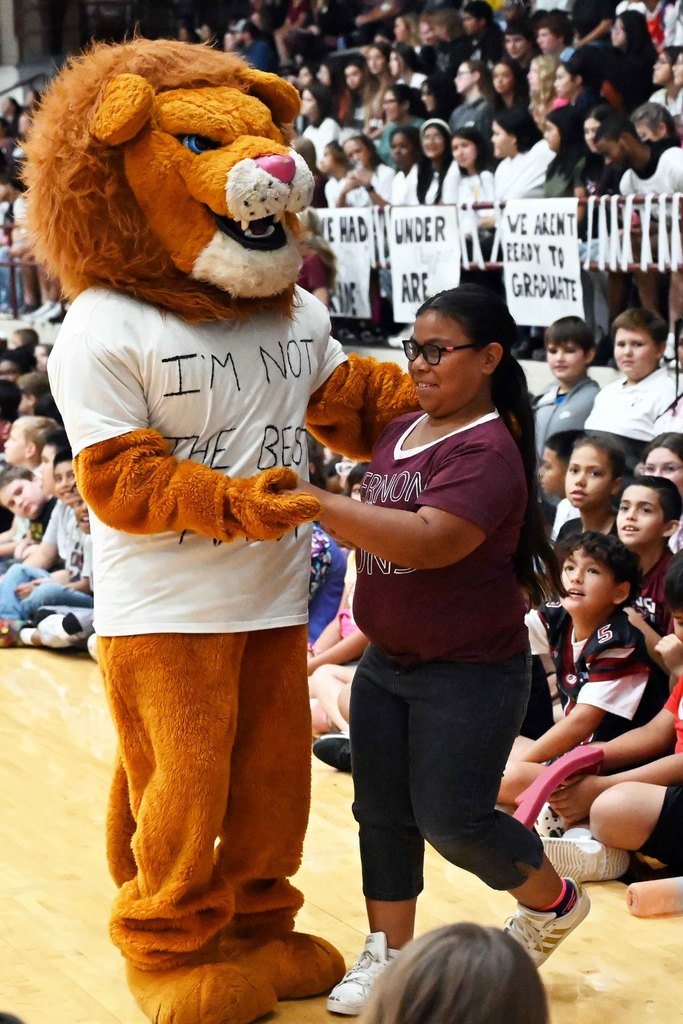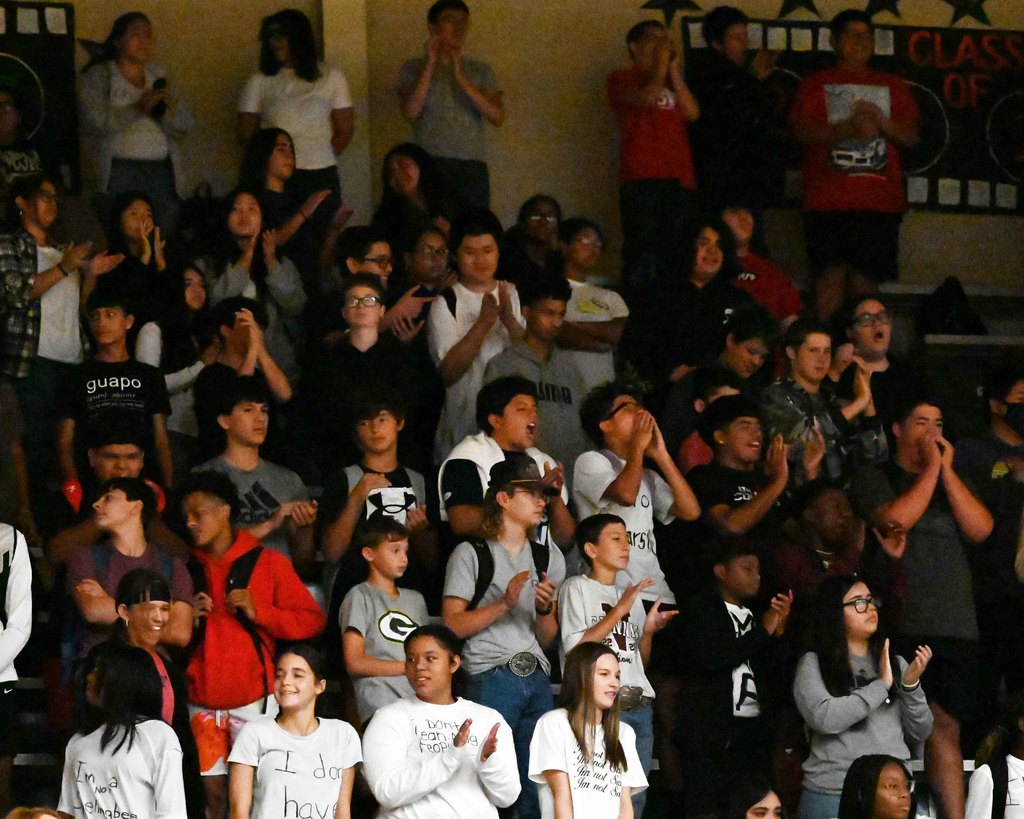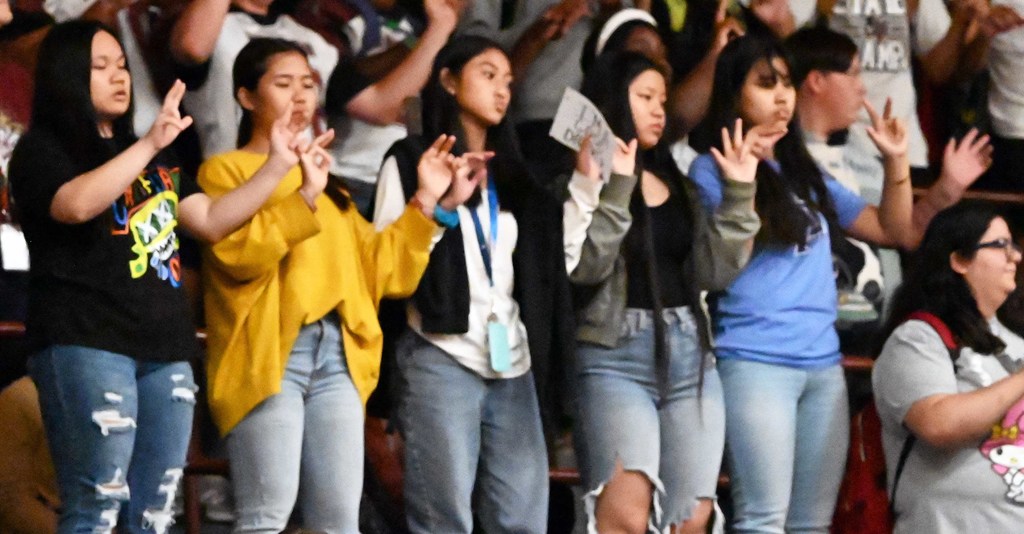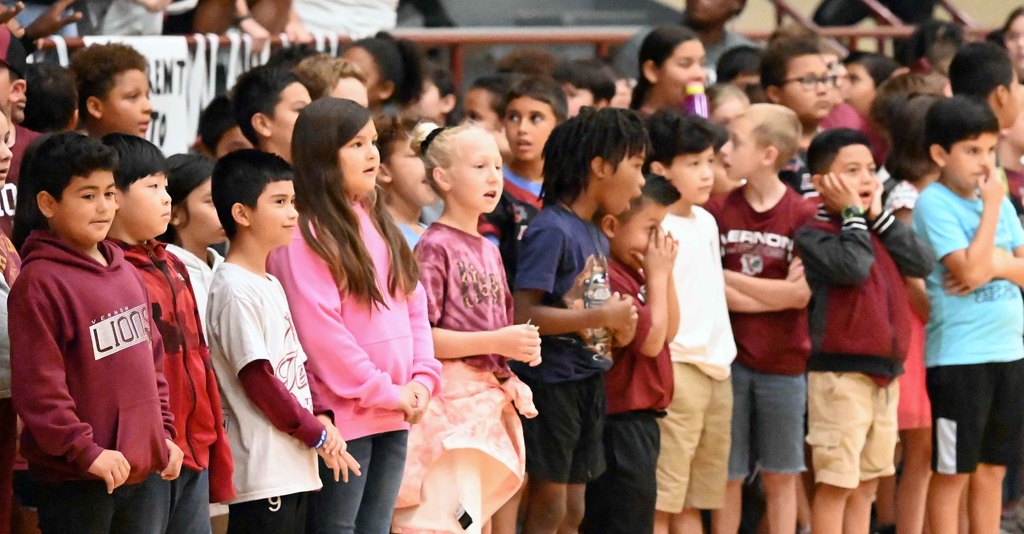 Our Lady Lions host the Holliday Eagles today in a District 7-3A match. Varsity begins at 5 p.m., with JV squads to follow.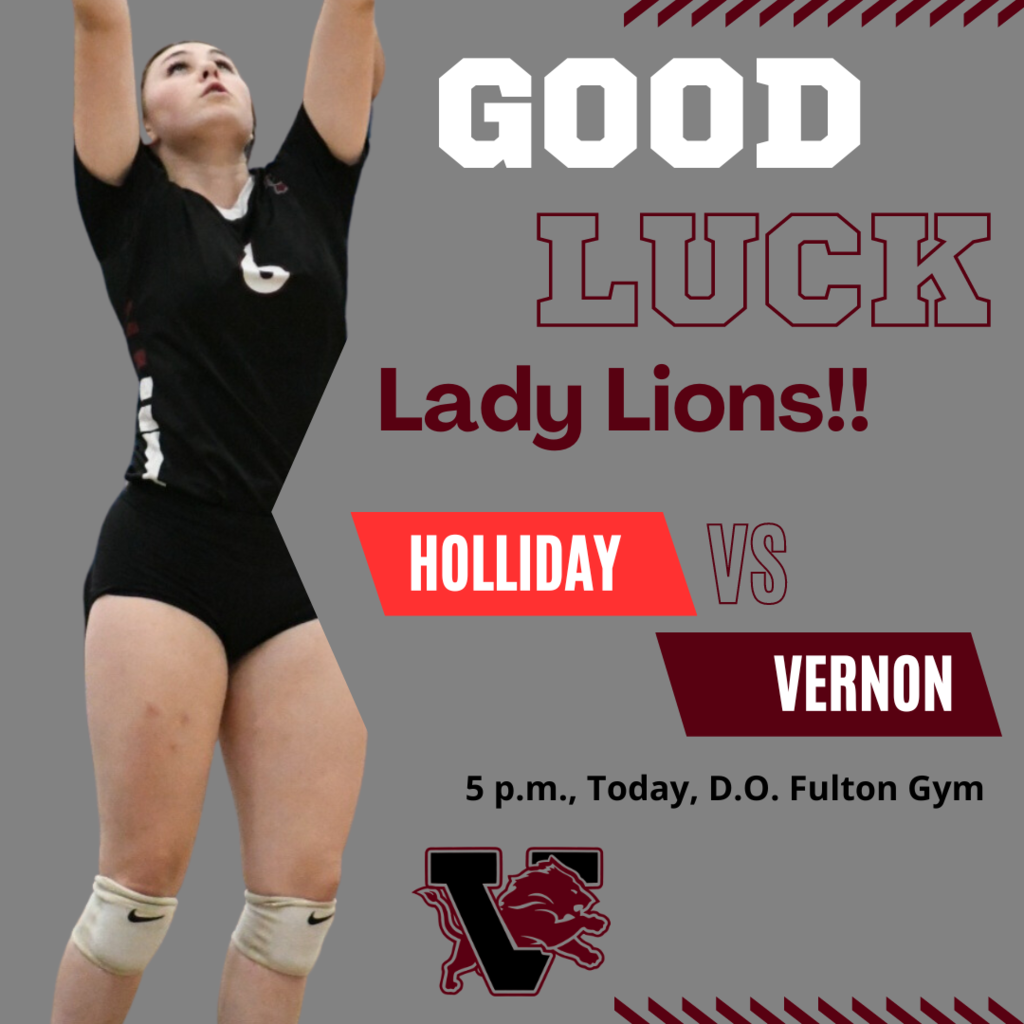 Vernon ISD Social Worker Nicole Cameron is sharing a monthly newsletter with a variety of information on community events, parenting tips, mental health topics and other subjects. Here is the September edition.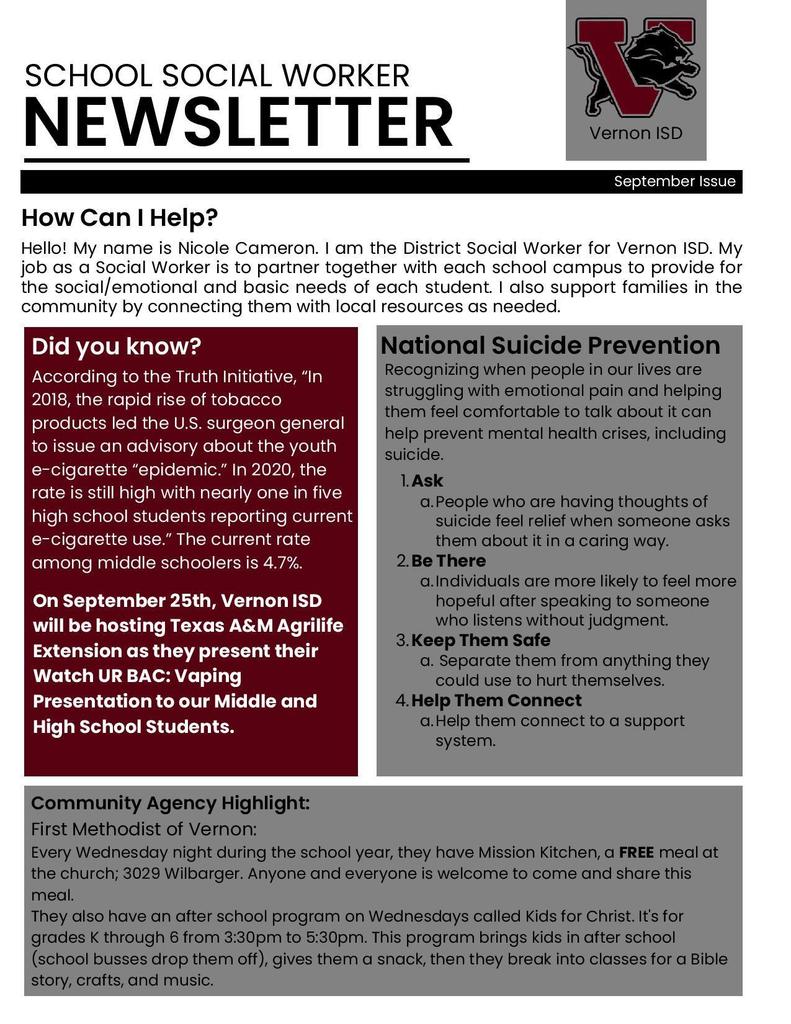 Lions look to remain undefeated tonight as they travel to Idalou to face the Wildcats.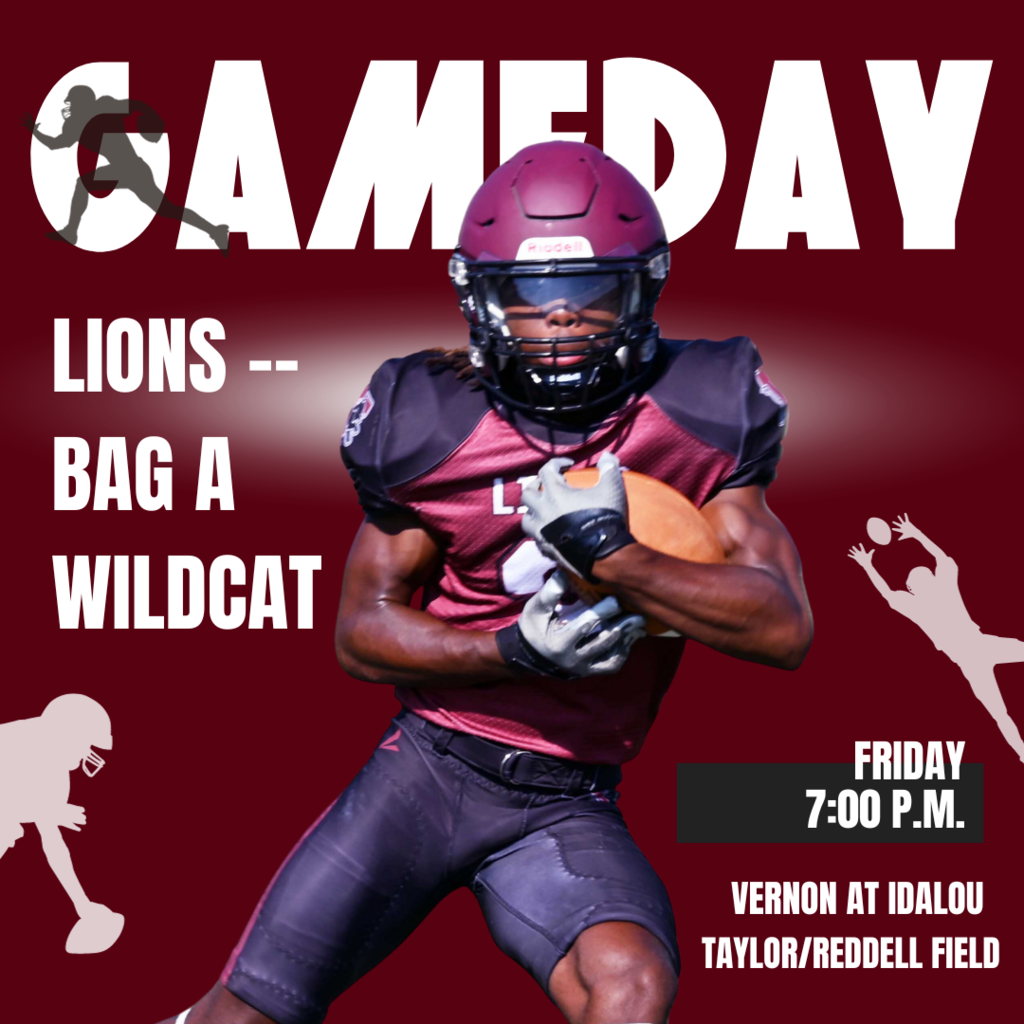 We're thrilled to announce that our Perfect Attendance students received a sweet reward today, as they earned a FREE Kona Ice courtesy of the VMS & VHS PTO. Perfect attendance is a testament to dedication and a commitment to learning. We couldn't be prouder of our students who show up every day ready to learn and grow. Let's celebrate this achievement and encourage all students to strive for success in the upcoming school year. Perfect Attendance students pictured are Caydence Conkling, Emily Martinez, Jonathan Medina, Aubrey Oakerson, Kirby Lehman, Kevin Arthur and Mindee Wiebe. Not pictured are Carson Lopez, Marcus Gonzales, Laurel Easley, Carolina Horn and Eh Soe.
Check out this highlight video of the Lions' 42-6 victory over the San Angelo Lake View Chiefs last Friday night. The Lions improved to 3-0 with the win, and sent their huge 2023 Homecoming crowd home happy.
https://youtu.be/1meon47Xyt4
Lion Spirit is going to be pumping tomorrow morning at D.O. Fulton Gym!! An early post had 3rd & 4th graders going to the pep rally. We apologize for the typo. It is 4th & 5th graders who will be attending the pep rally.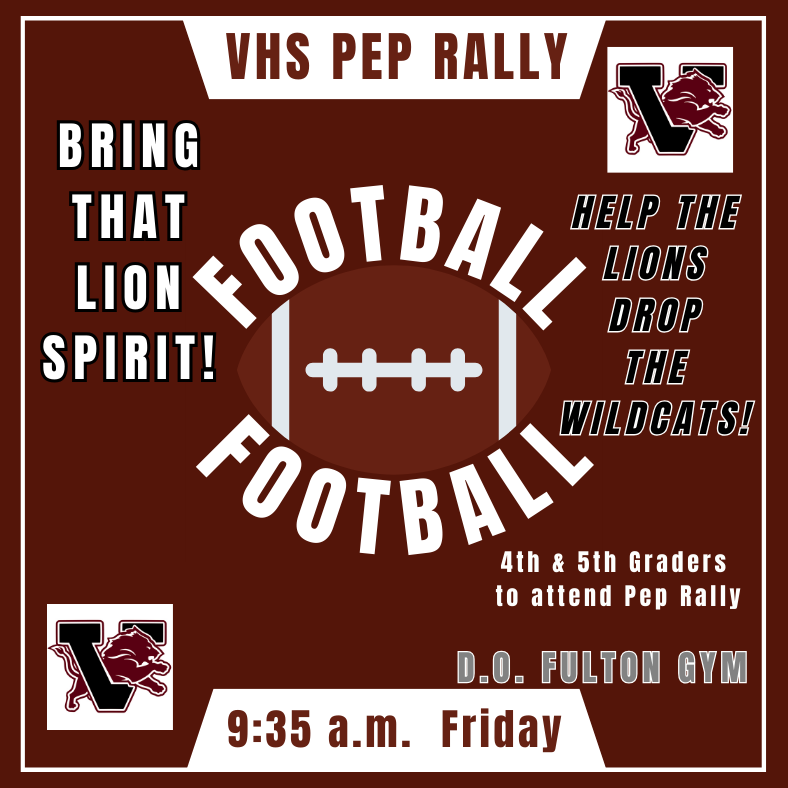 Just a reminder that tomorrow is an early release Friday. Here is the release times for the schools.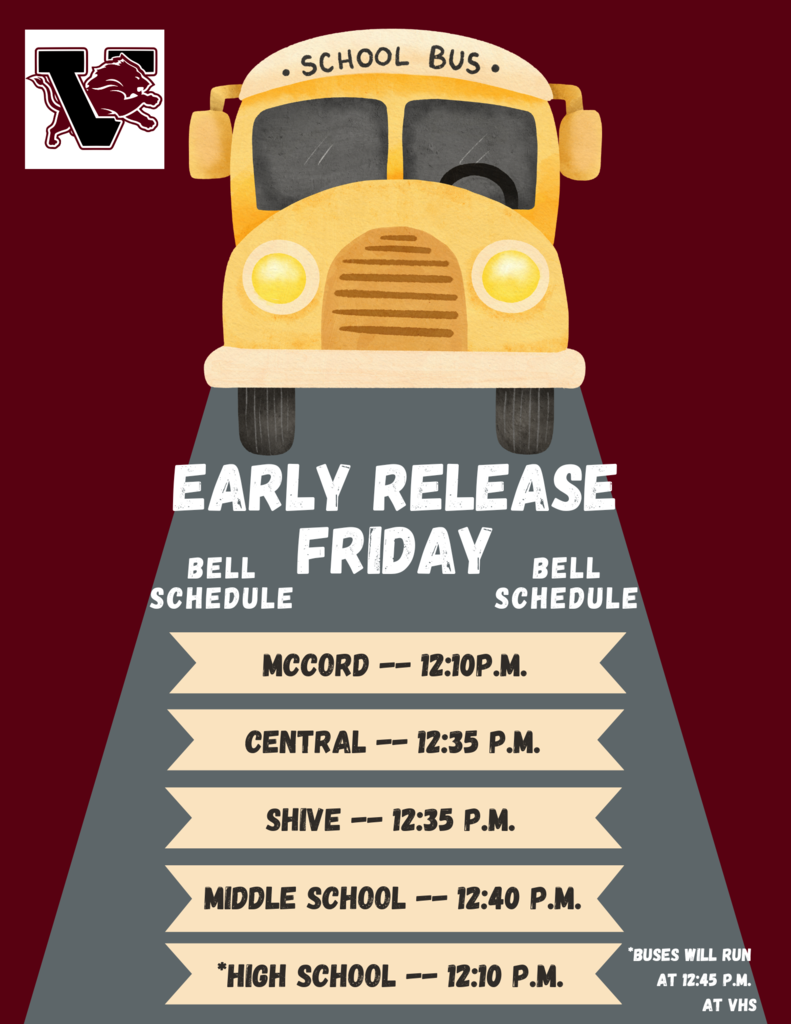 Last week, Vernon ISD Supt. Dr. Kermit Ward and Assistant Supt. Blaise Boswell visited the local Solvay plant and received a tour of the facility. Dr. Ward and Mr. Boswell met with Solvay officials and discussed future collaborative opportunities between Vernon ISD and the company.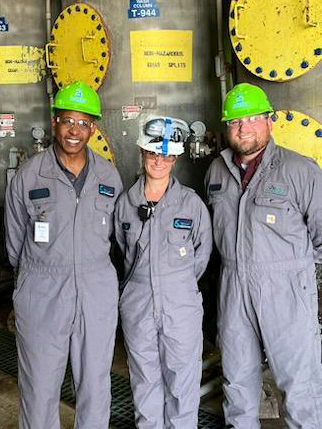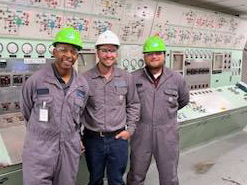 VHS Students of the Month for August were: Freshmen -- George McCarty & Sarah Black; Sophomores -- Juan Pablo Pacheco & Chloe Diekman; Juniors -- Carson Schoppa & Nikkinicole DeLosSantos; Seniors -- Alex Rivera & Marli Limon. From those eight, Marli was chosen as VHS Student of the Month. Congratulations to all!!! Keep up the great work!!
Students in Brett White's World History Class have been studying Egyptian history and today they divided up into groups and made mummies.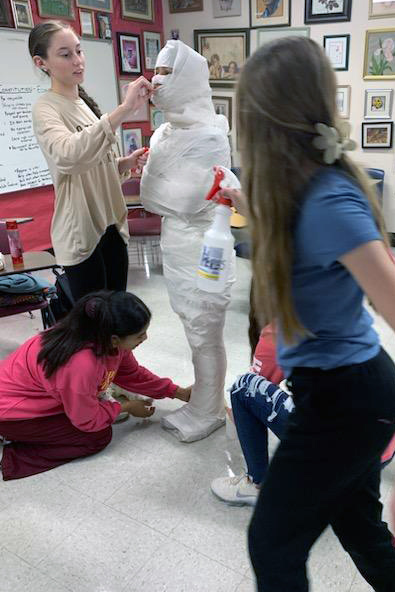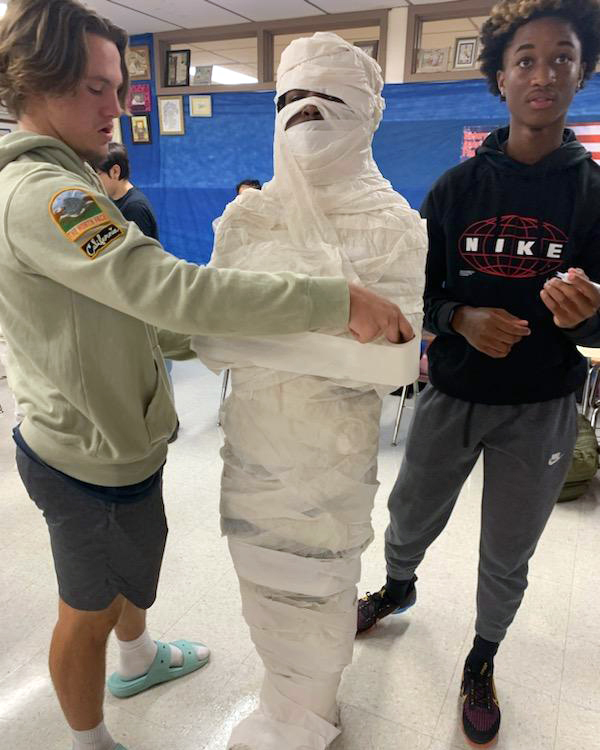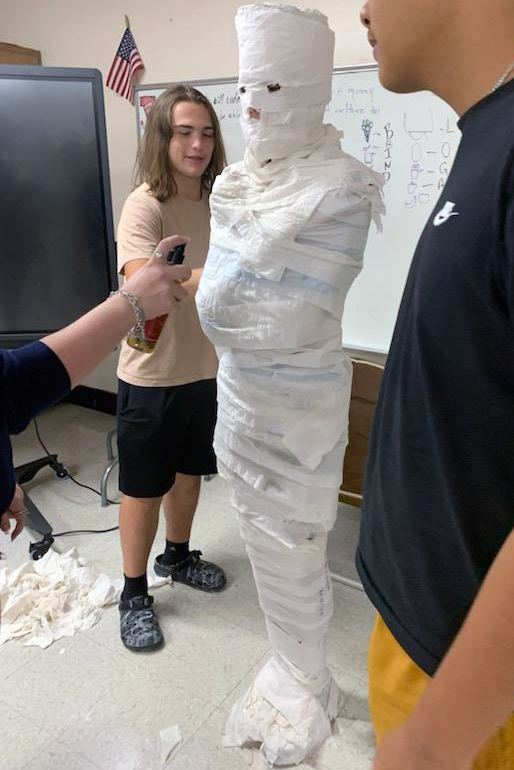 Due to a shortage of officials, our Lady Lions district volleyball match in City View has been moved to Wednesday. Good luck Lady Lions!!
Good luck to our VHS tennis team as they travel to Graham this afternoon for a district match!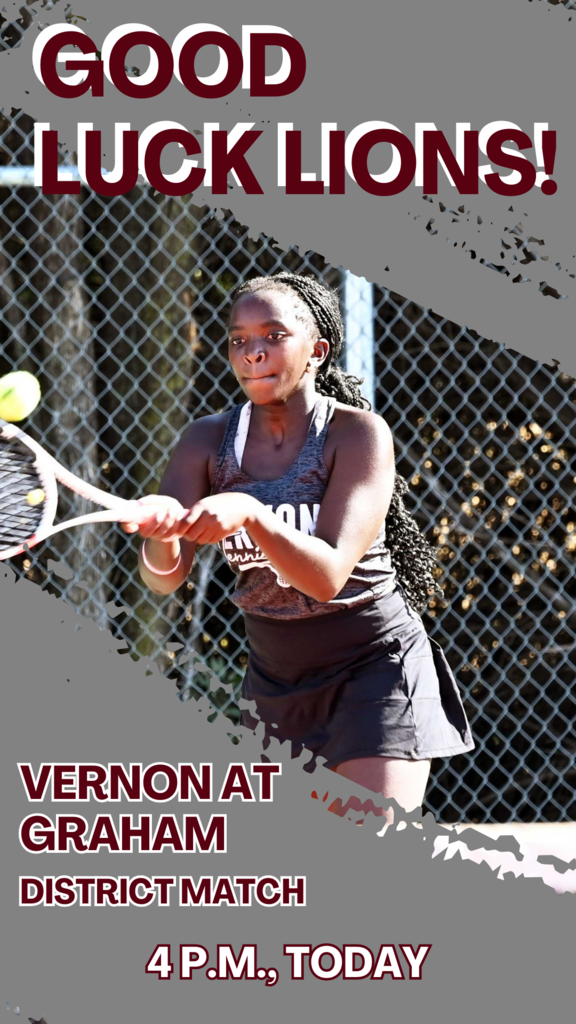 No online ticket sales for this week's Vernon Lions game at Idalou. Tickets will be sold at the gate at Taylor/Reddell Field.
The Lions picked up a 42-6 victory over the San Angelo Lake View Chiefs in their Homecoming game Friday night. Earning Player of the Week Honors for that game were: Offensive MVP -- Tru Gipson; Co-Defensive MVP -- Shyne Rodriguez & Nick Guzman; Boss Hogg -- Manny Ochoa; Big Stick -- Greg Newton; Ball Hawk -- Angel Serrato; Special Teams -- Javi Lopez; and Co-Lion Heart Award -- Case Fleming & Keinin Gardner.