More pics from Friday's Lion Roar event.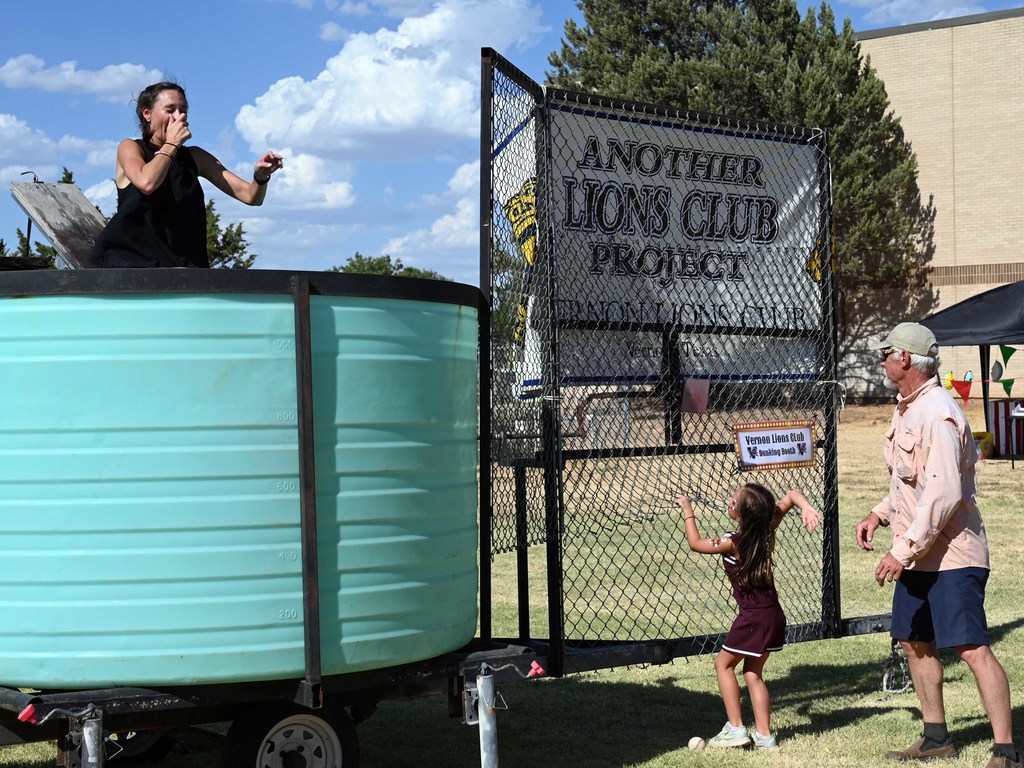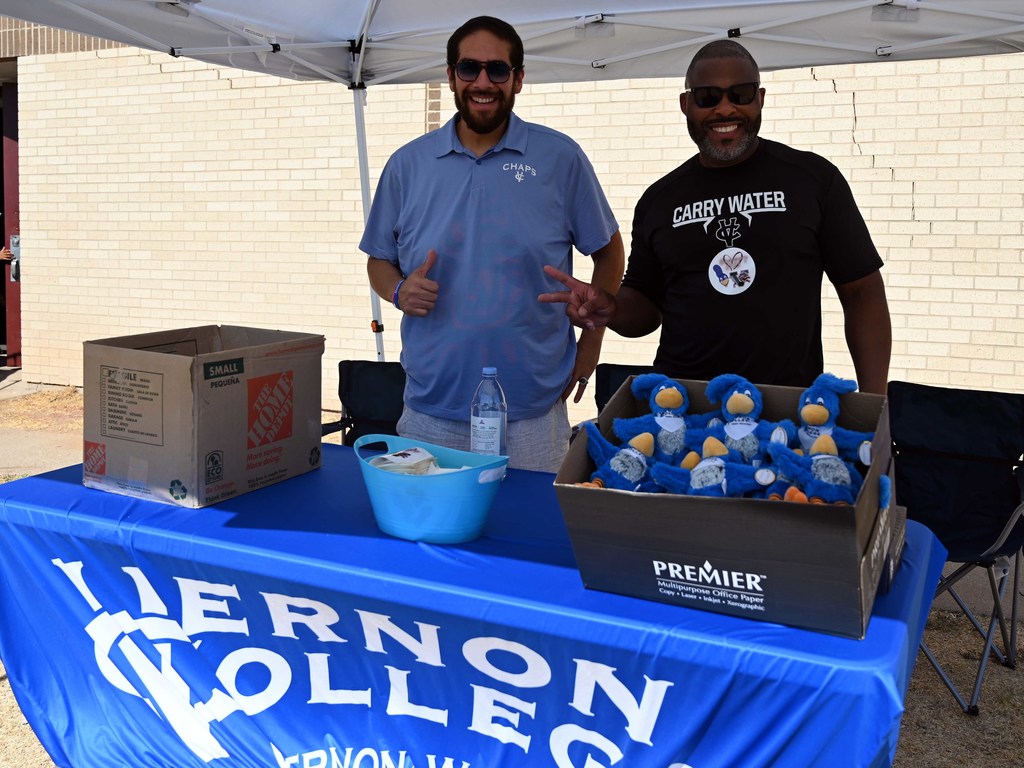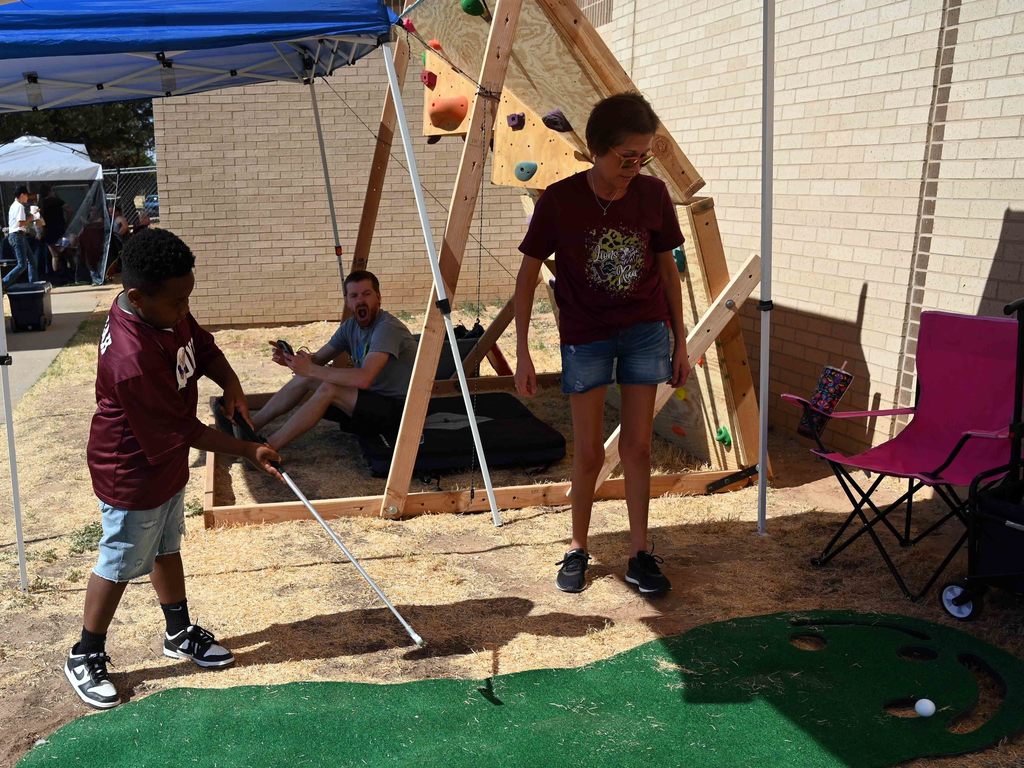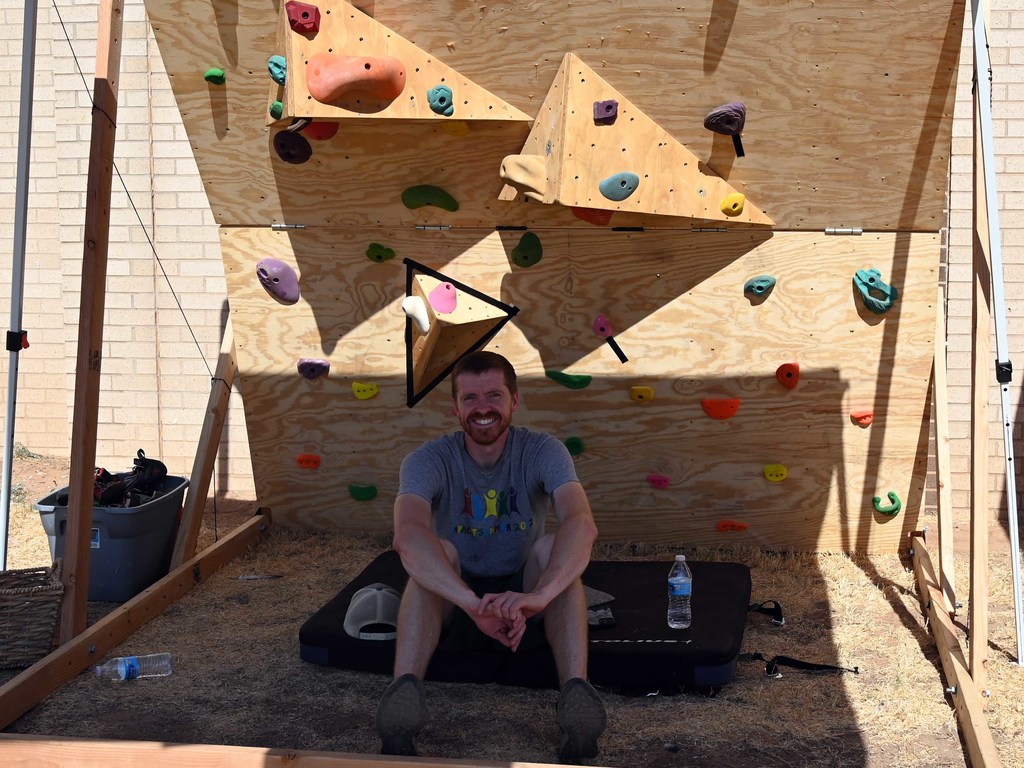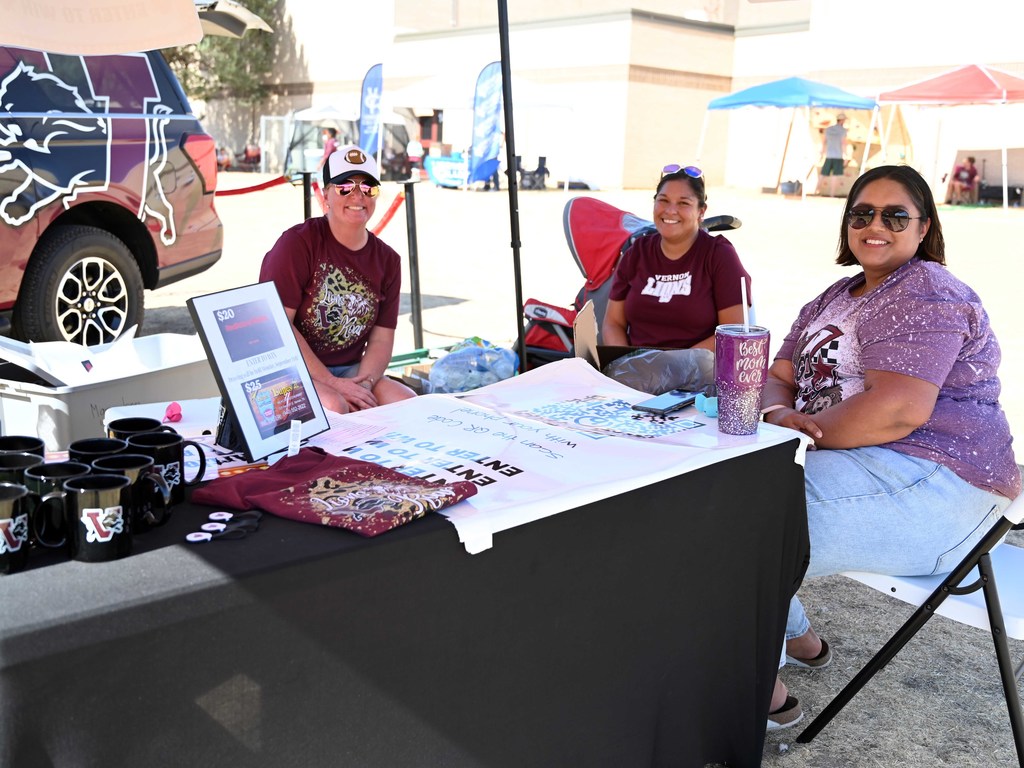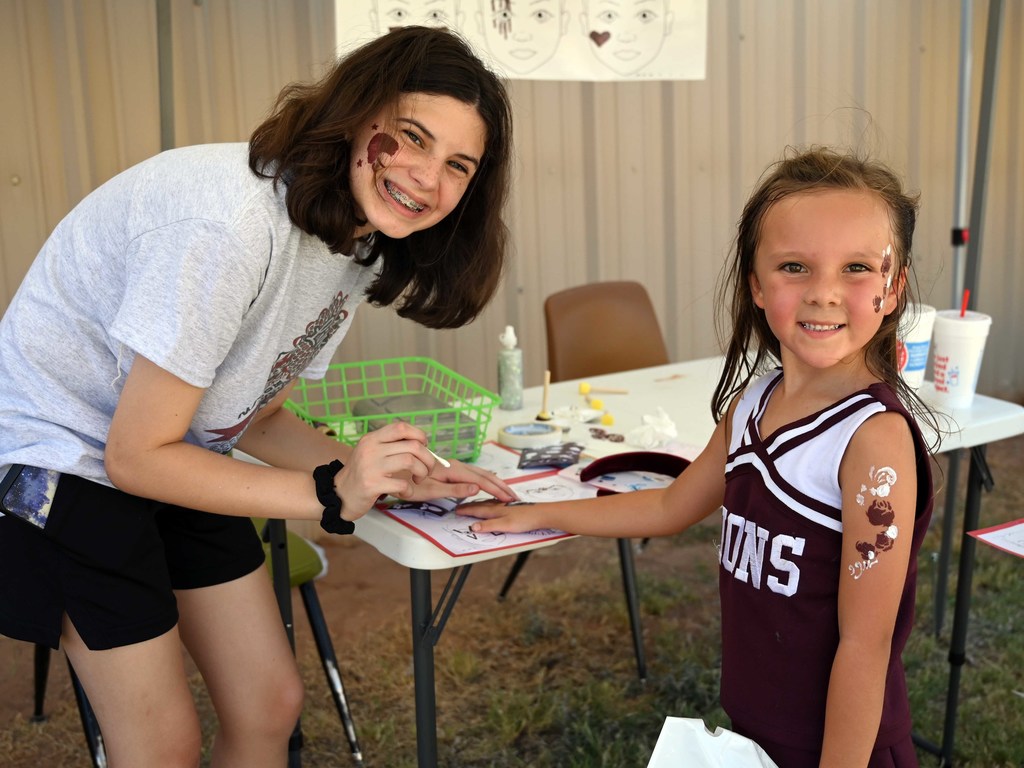 Here are pics from the Lions Roar event that was held Friday afternoon in conjunction with the 2023 Homecoming. There were a lot of carnival games and food trucks for everyone to enjoy.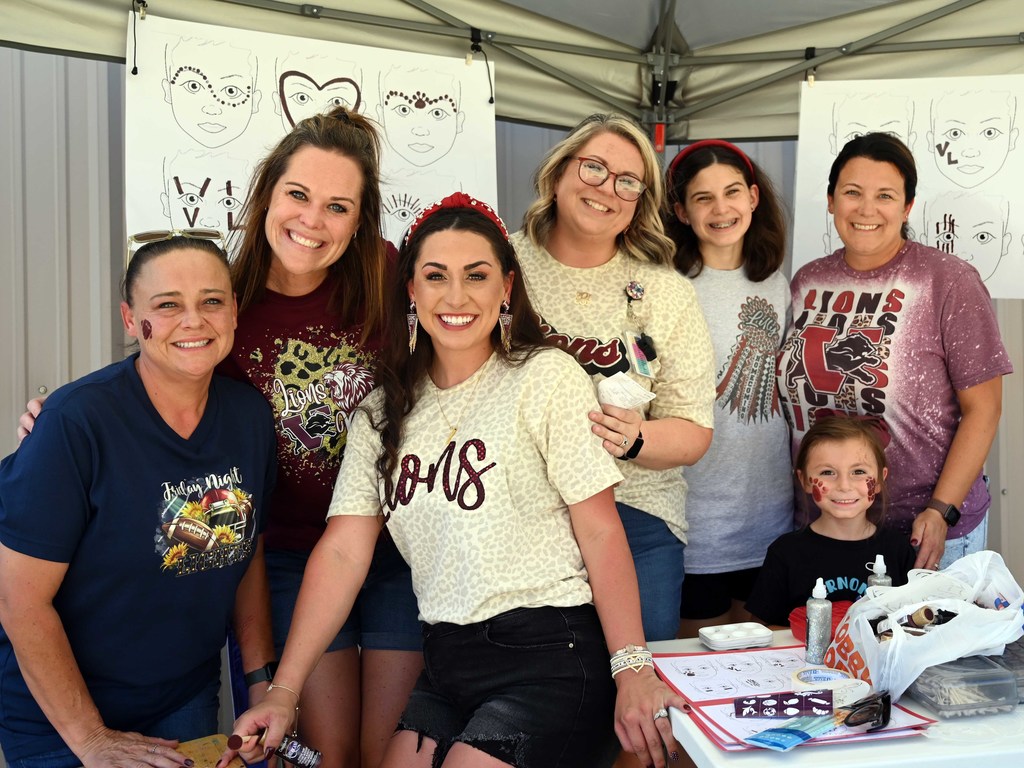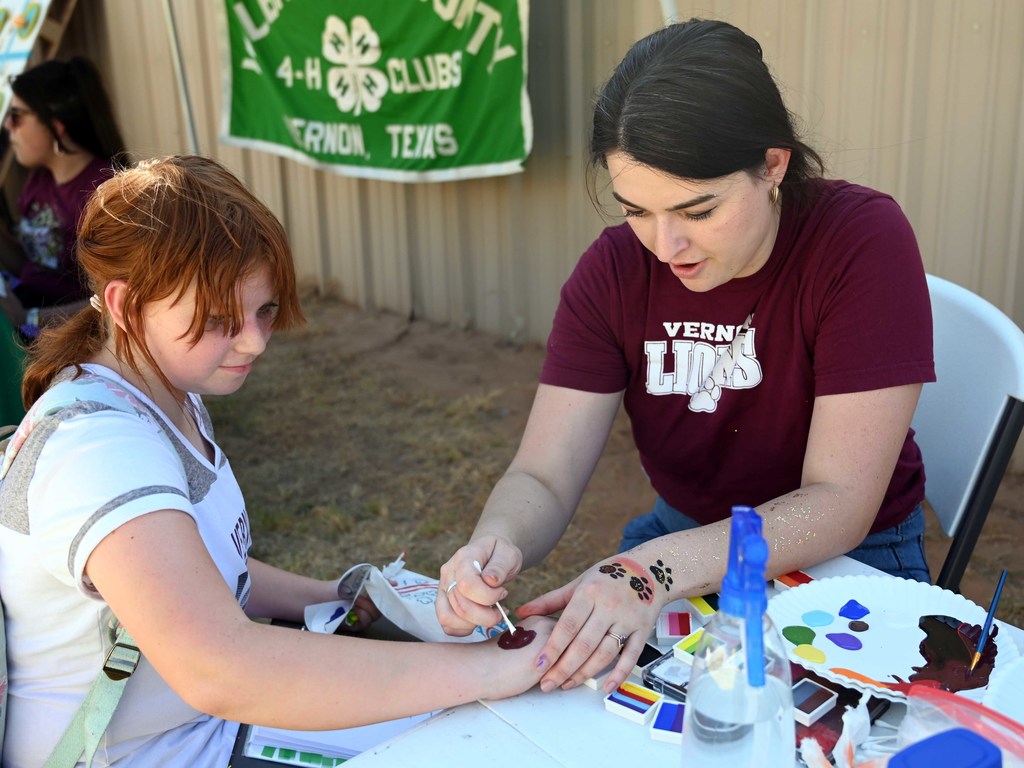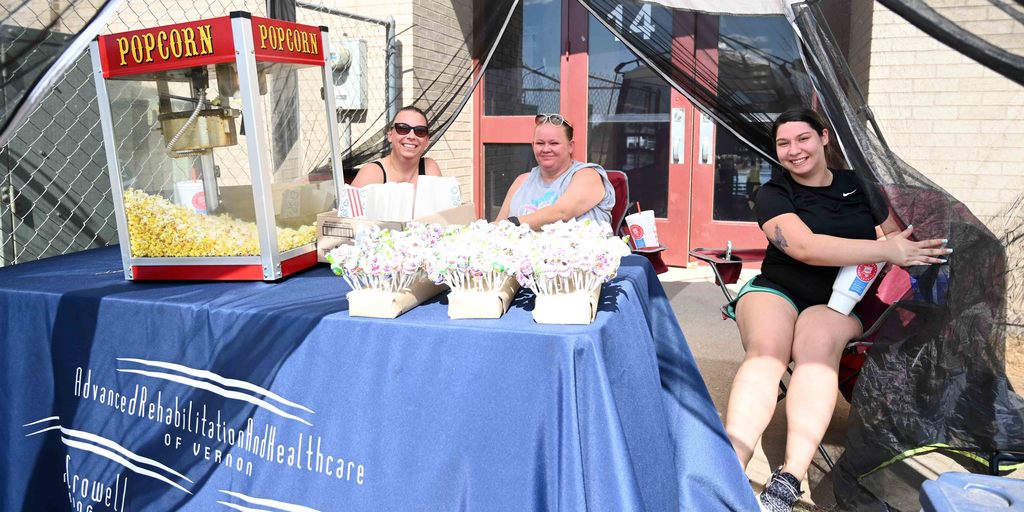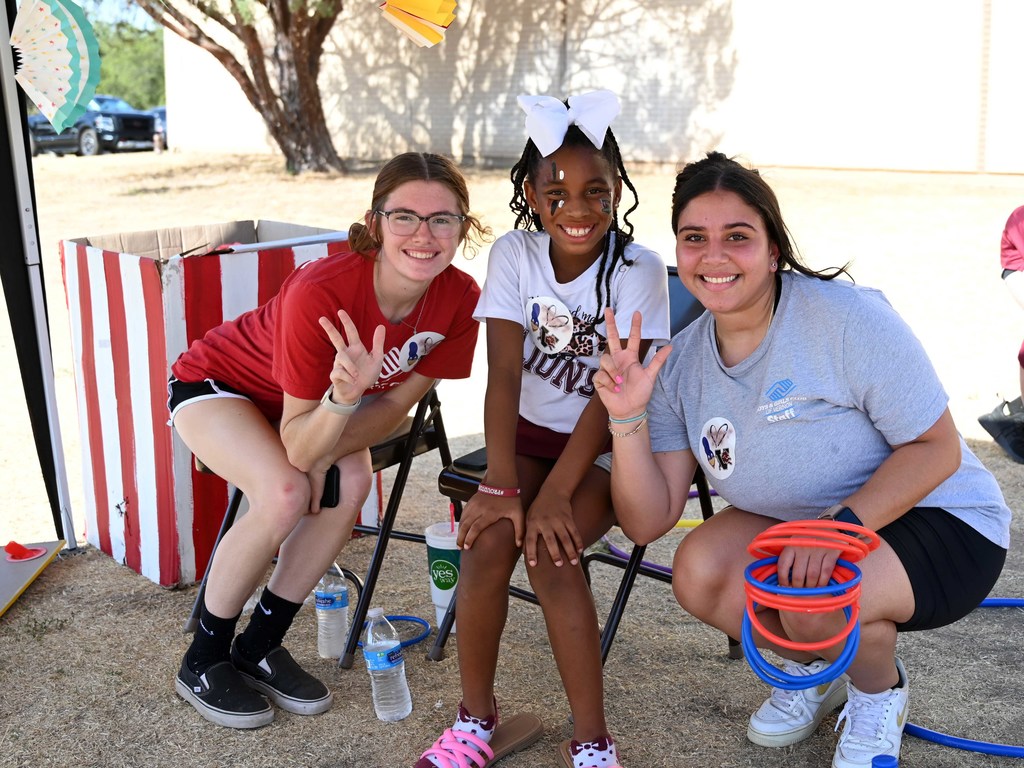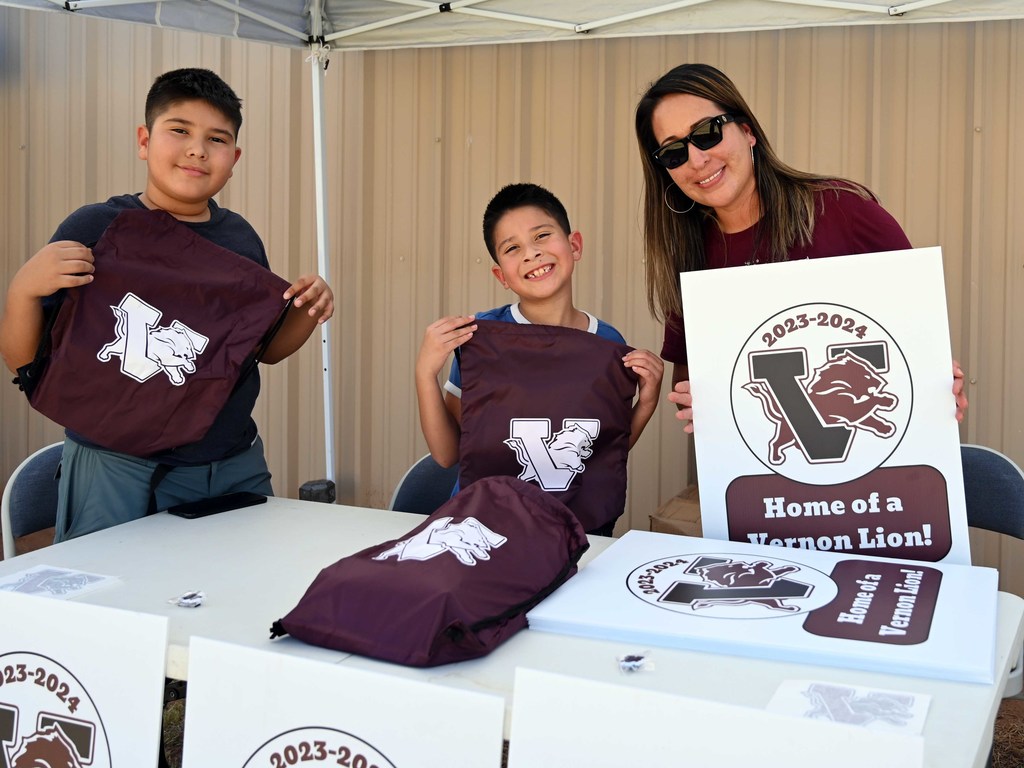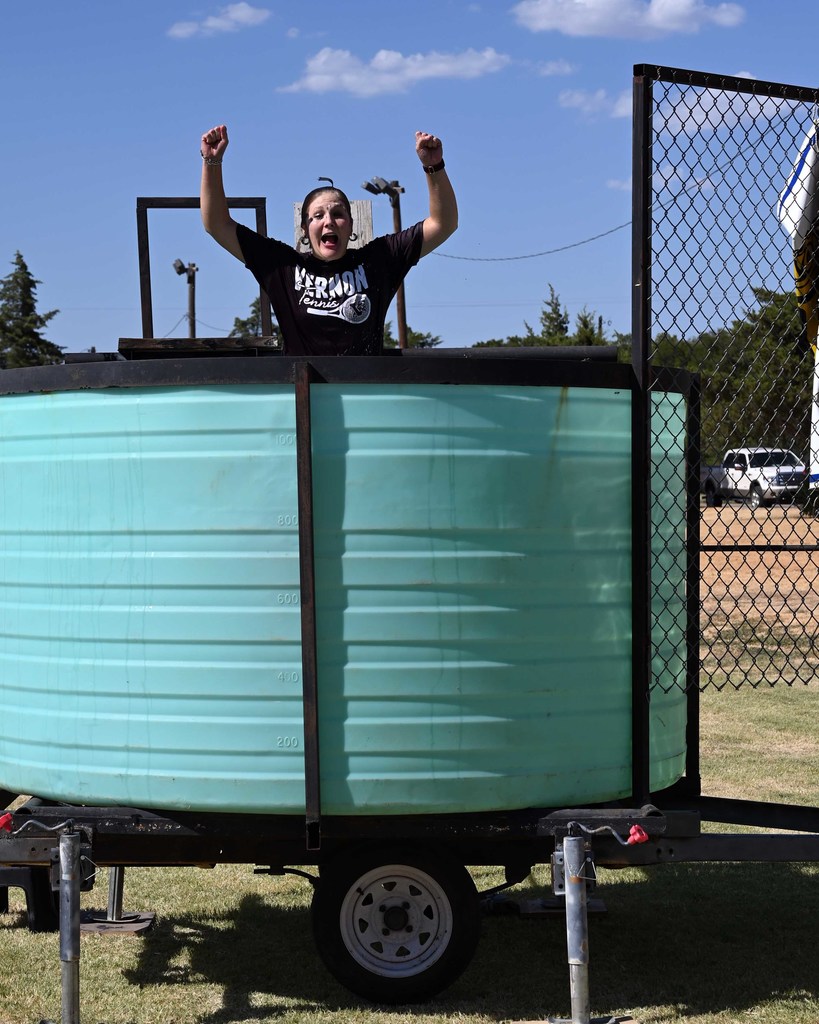 The Vernon Athletic Booster Club and Vernon ISD had a little help Friday morning in setting up for the Lions Roar event that was held in the afternoon leading up to the Homecoming Game. Students helped put up a tent, while the Vernon Fire Department filled the dunking booth for the Vernon Lions Club. Thanks to all who helped!! We appreciate it!!
Terra Stanfill was crowned the VHS Homecoming Queen Friday night during halftime of the homecoming game which the Lions won, 42-6. Her court included: Rufaro Mubvumba, Kaylee DeLaune, Cirstin Ivy, Layla Trinidad, Amya Chavira, Marli Limon and Jaylee Freeman. The nominees were escorted onto the field by their fathers and stepfathers during the halftime ceremony.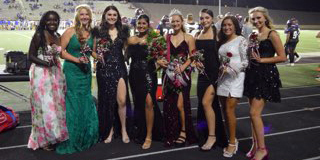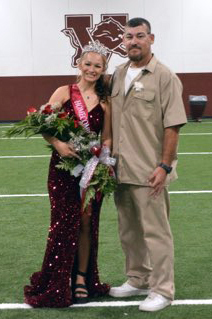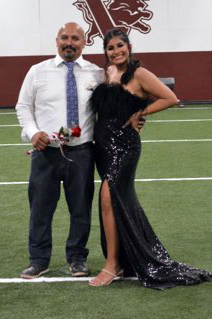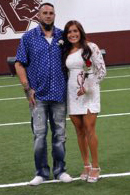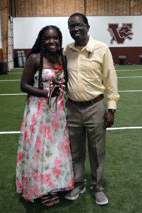 Jevon Fanner was crowned the Vernon High School Homecoming King for 2023 during pep rally Friday afternoon. At the pep rally he escorted Queen nominee Marli Limon. Other Homecoming King nominees and the Queen nominees they escorted included: Kell Castleberry and Jaylie Freeman; Chris Martinez and Kaylee DeLaune; Kale Sherrill and Rufaro Mubvumba; Julius Dawkins and Amya Chivara; Greg Newton and Terra Stanfill; Alex Rivera and Cirstin Ivy; and T.J. Thomas and Layla Trinidad.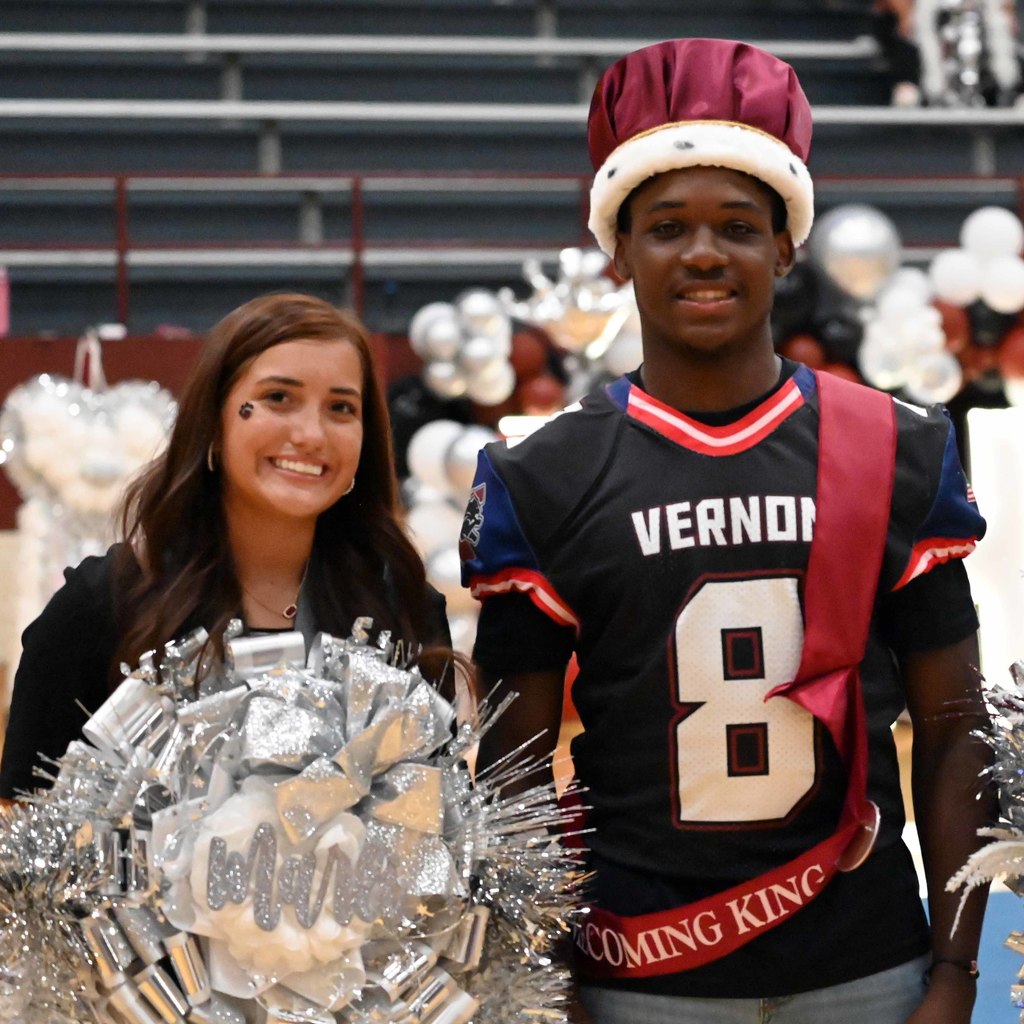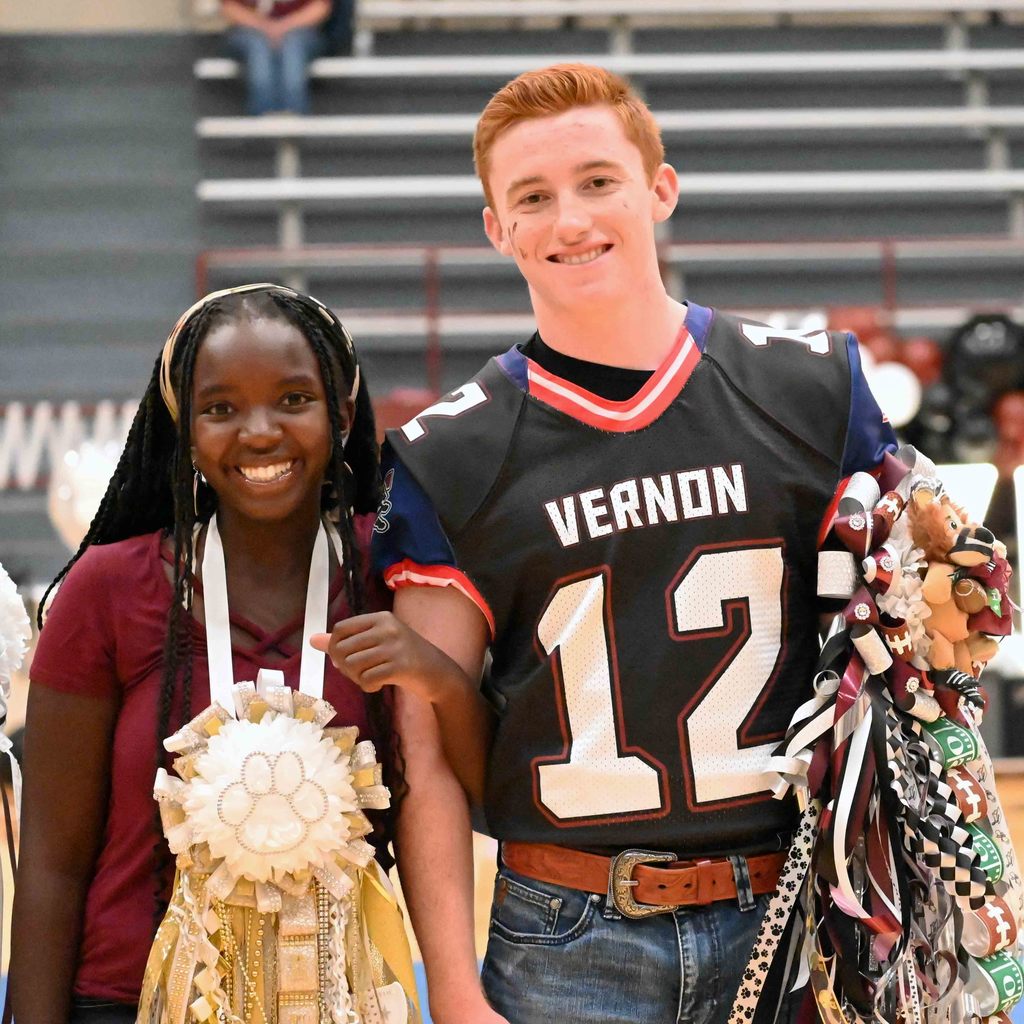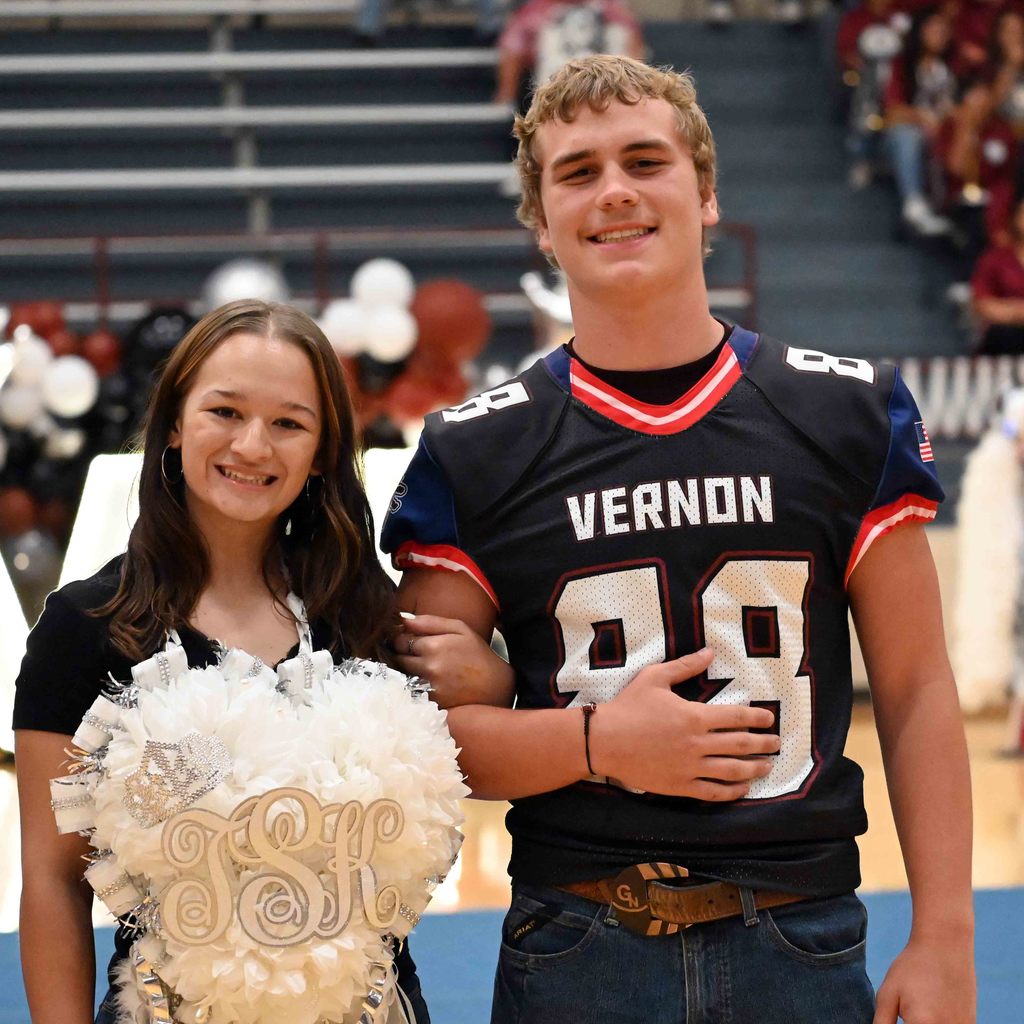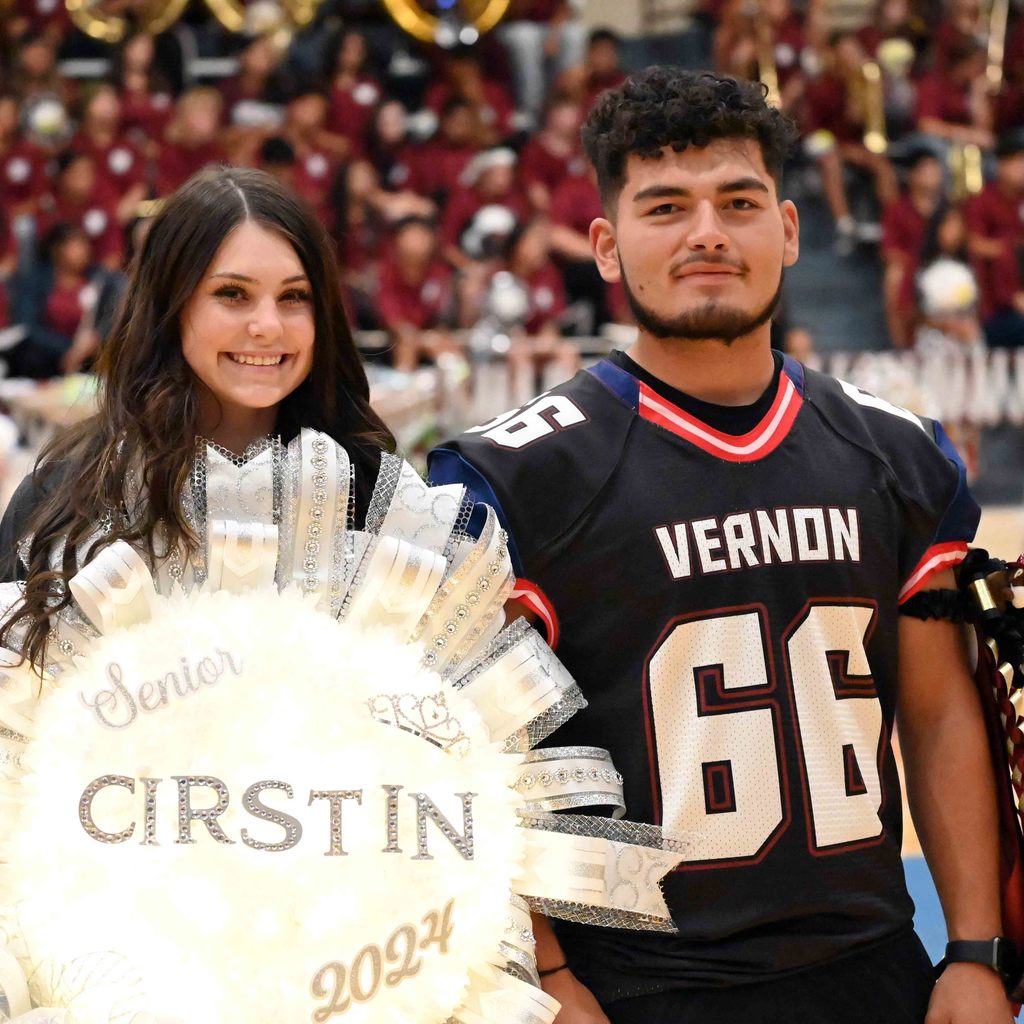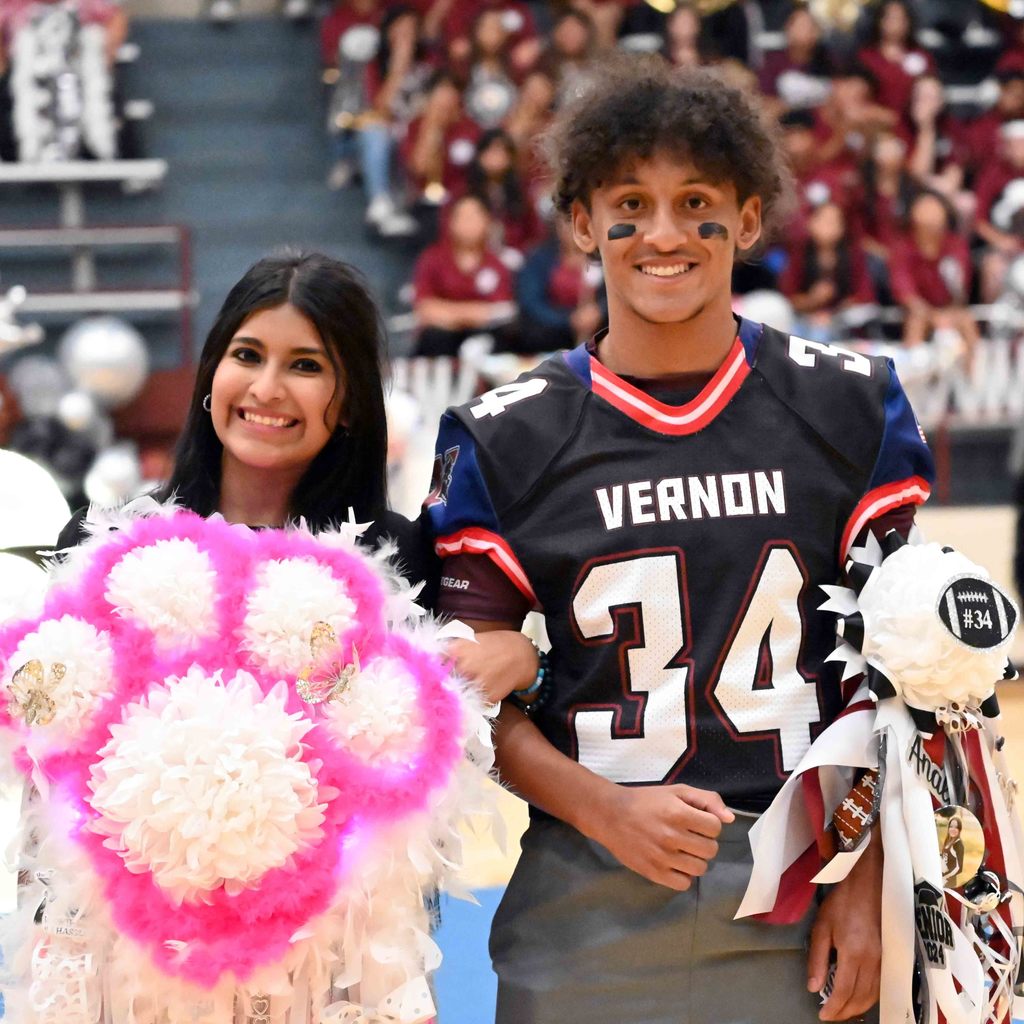 There was an electric atmosphere in D.O. Fulton Gym Friday afternoon during the Homecoming Pep Rally. It started with an awesome rendition of the "National Anthem" and lasted all the way through to the "Vernon School Song!"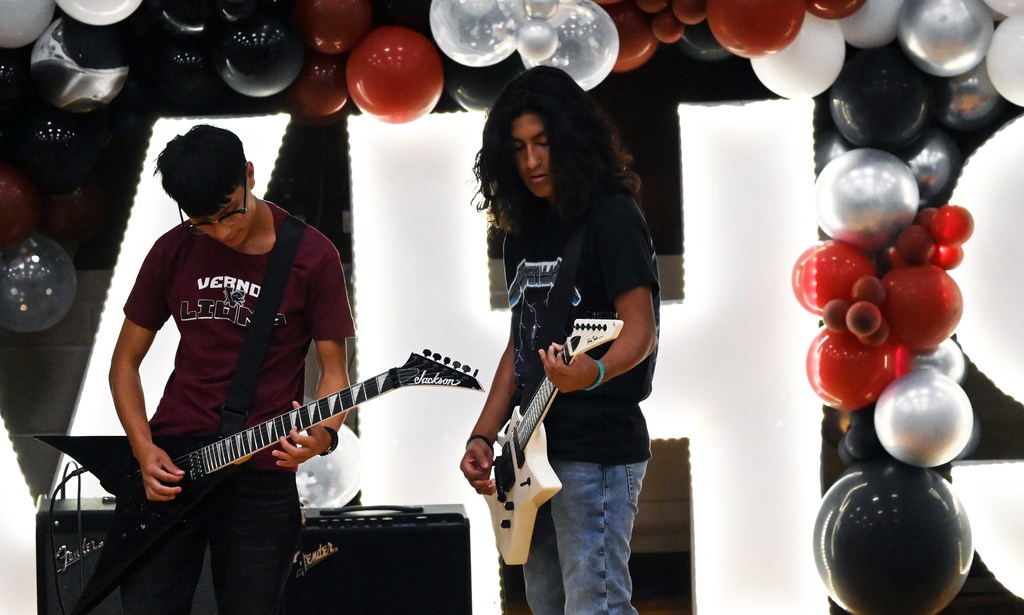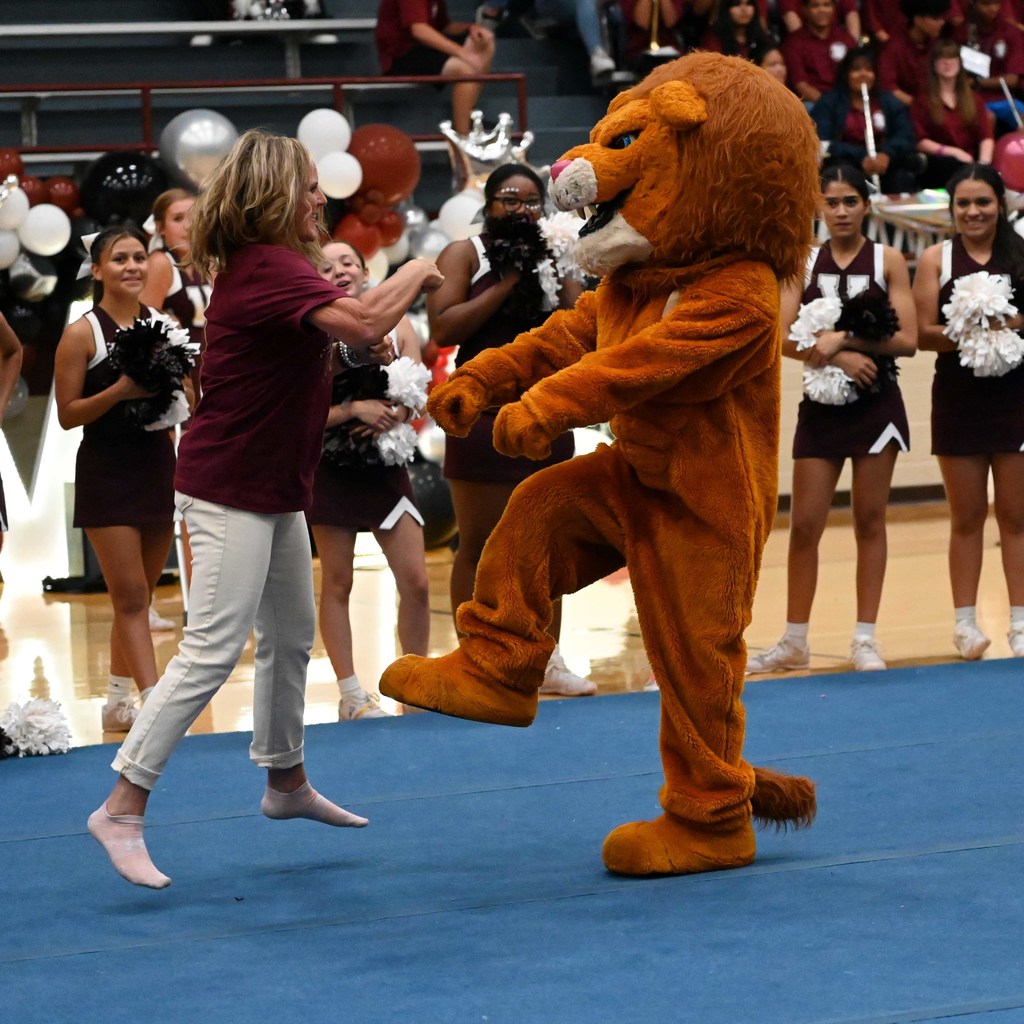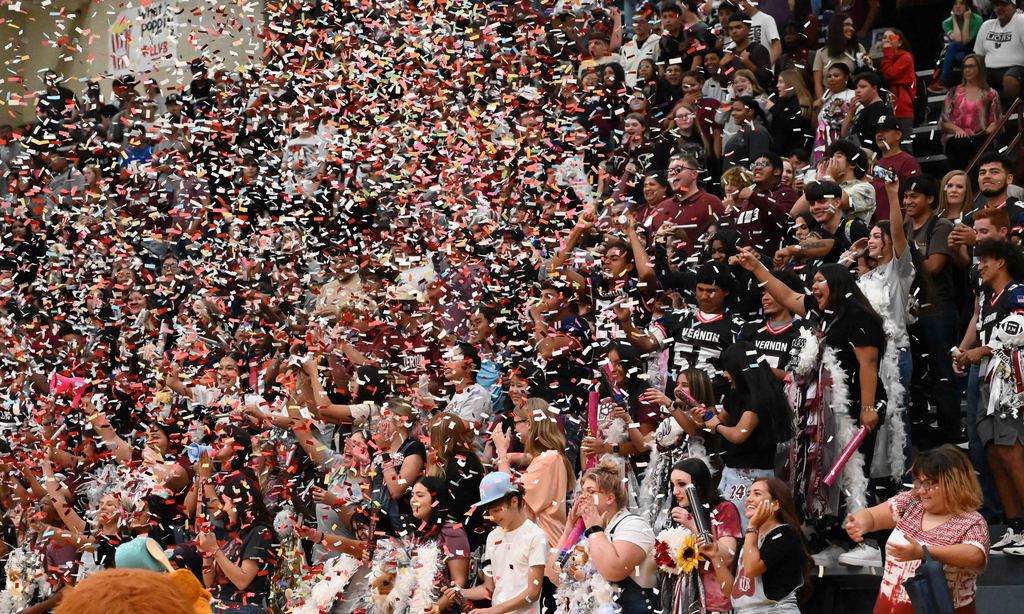 Three weeks into the school year and Vernon ISD is currently surpassing it's attendance goal for 2023-24!! Great job students and parents!!! Keep it up!!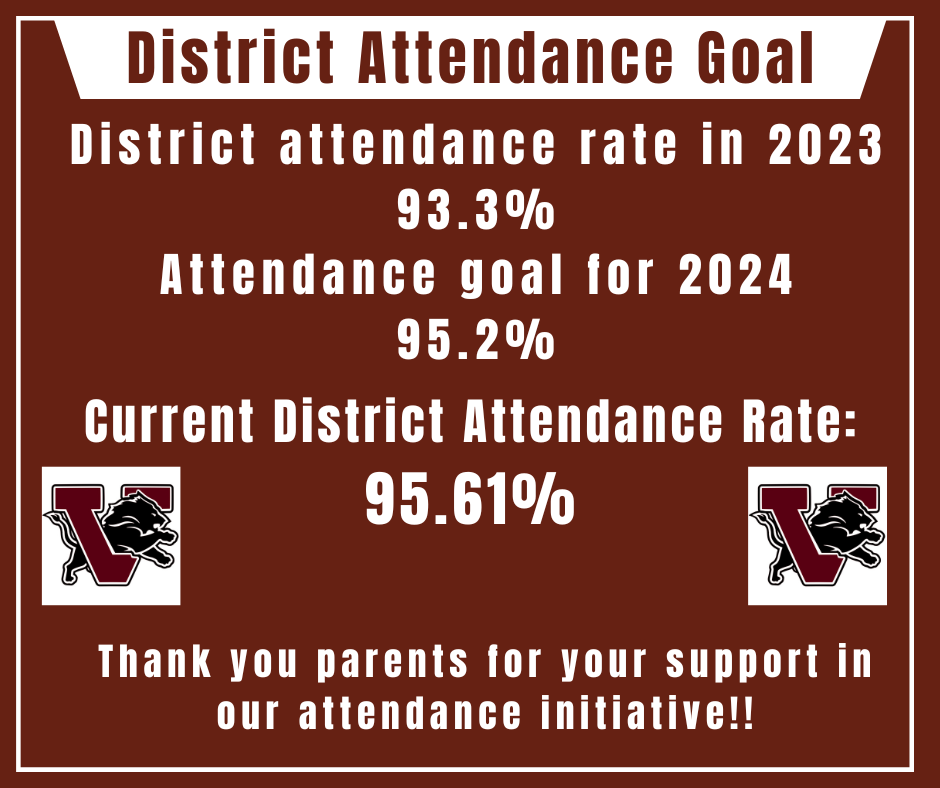 More creative homecoming mums!
A big "Thank You" to Stacy Stanfill a member of the PTO who made garlic bread for all of the VHS staff members!! It was delicious!!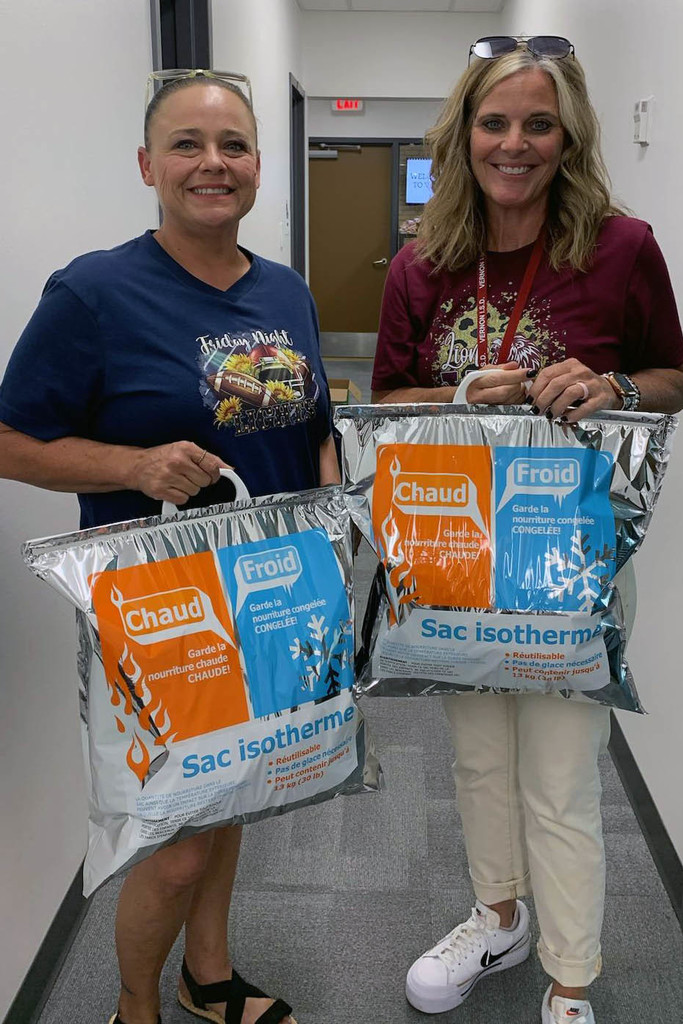 There were mums, mums everywhere this morning as students arrived at VHS. The 2023 Homecoming game is tonight 7 p.m., at Leo Brittain Field. Our Lions will take on the San Angelo Lake View Chiefs. Student dance to be held after the game in the courtyard at the high school. Students must have VHS student badge to get into the dance, which is being sponsored by the VHS Student Council.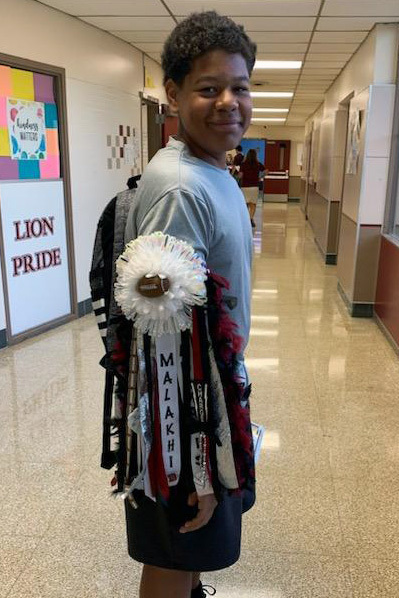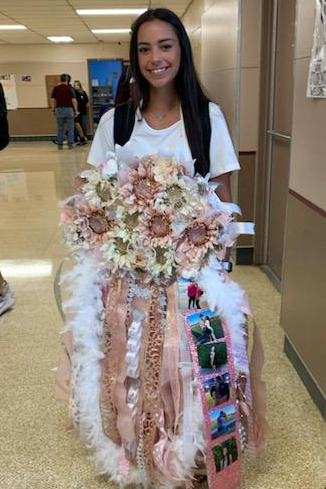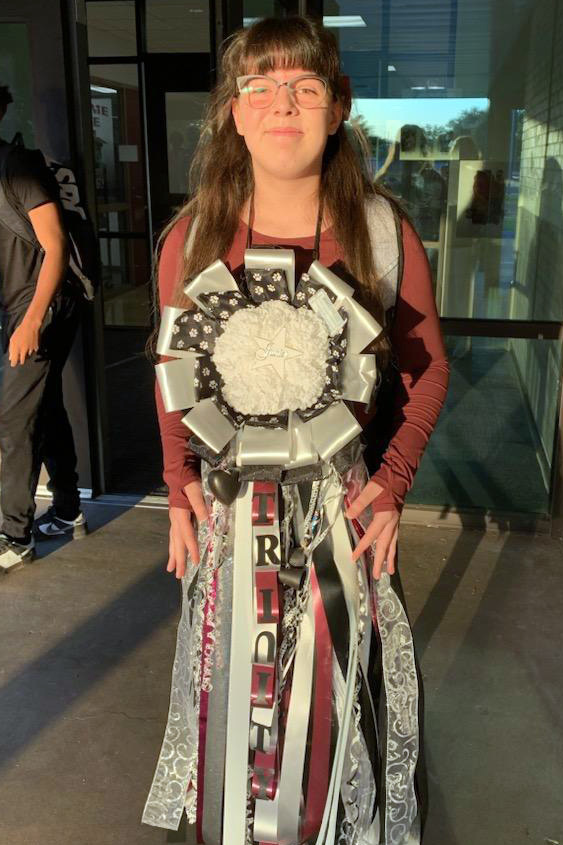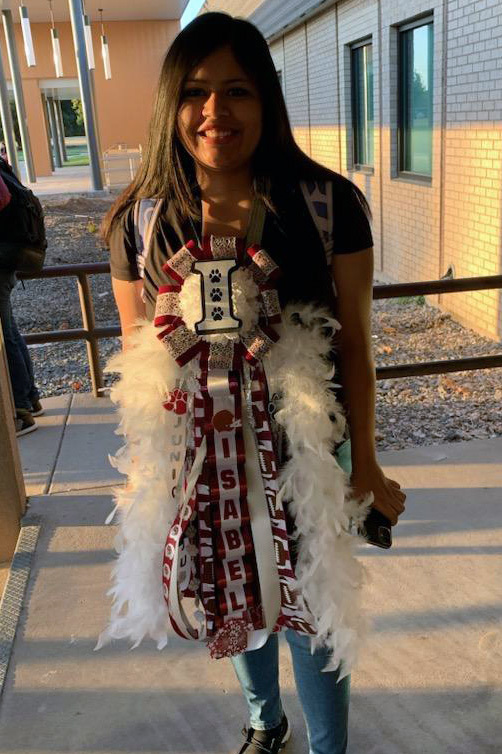 It was class color wars at VHS Thursday as part of the Homecoming Week celebration. Freshmen wore orange; sophomores wore yellow; juniors wore blue; and seniors wore purple.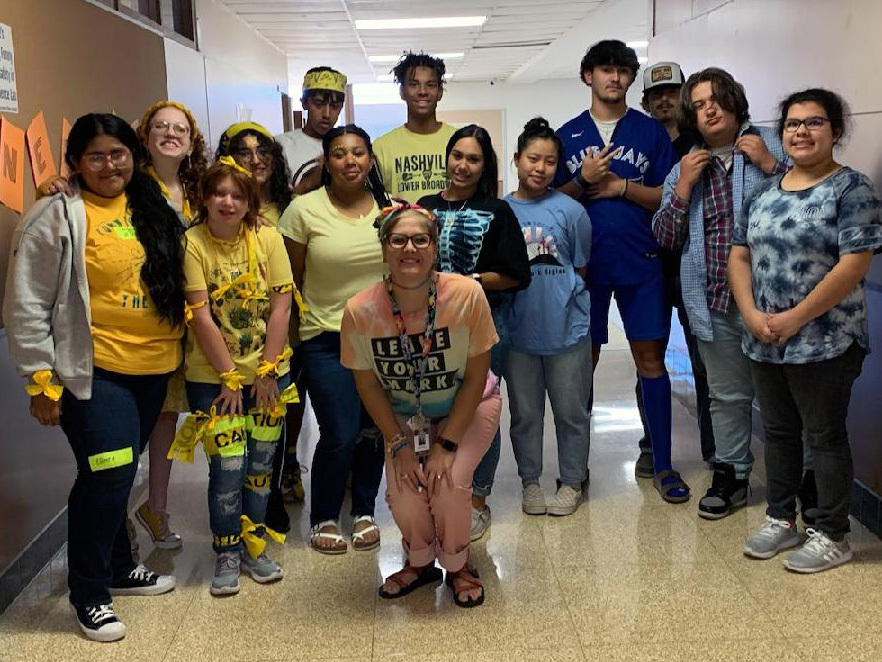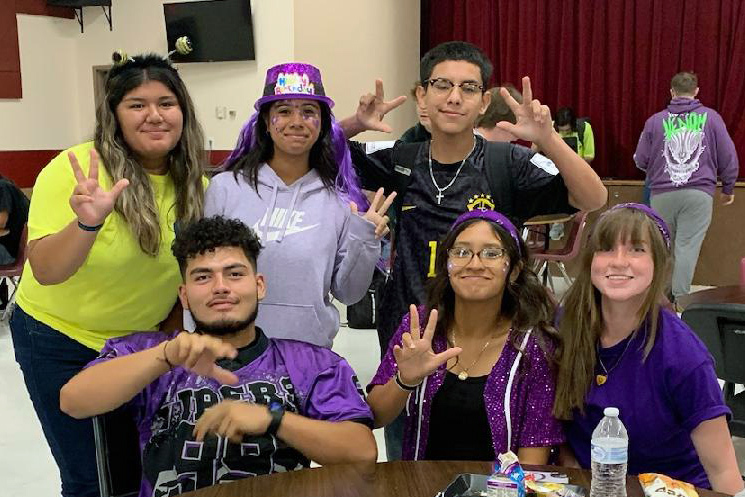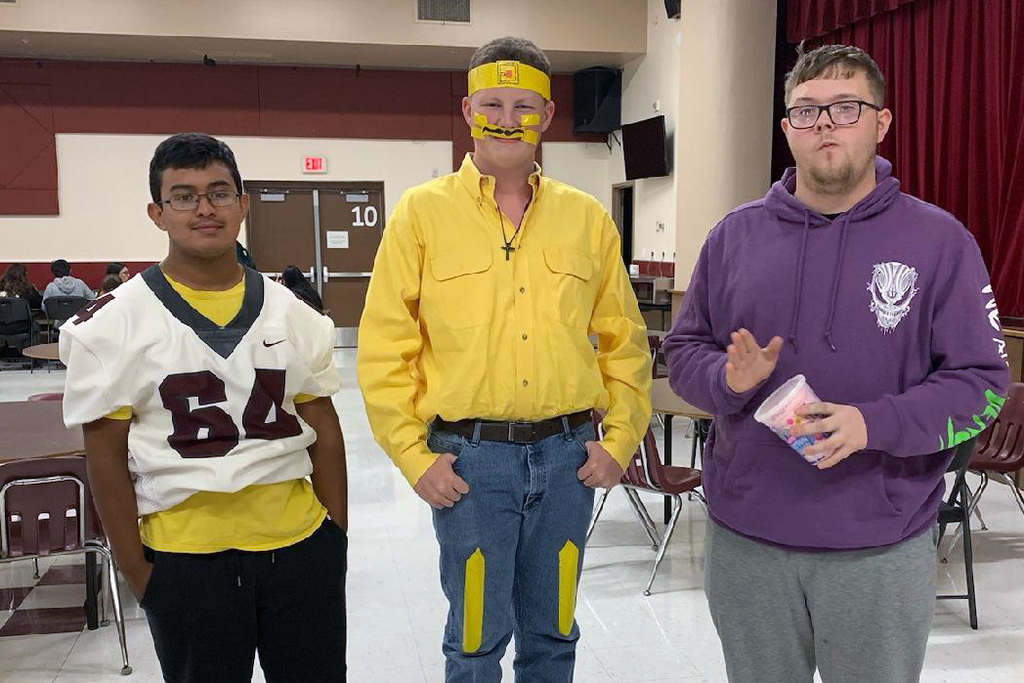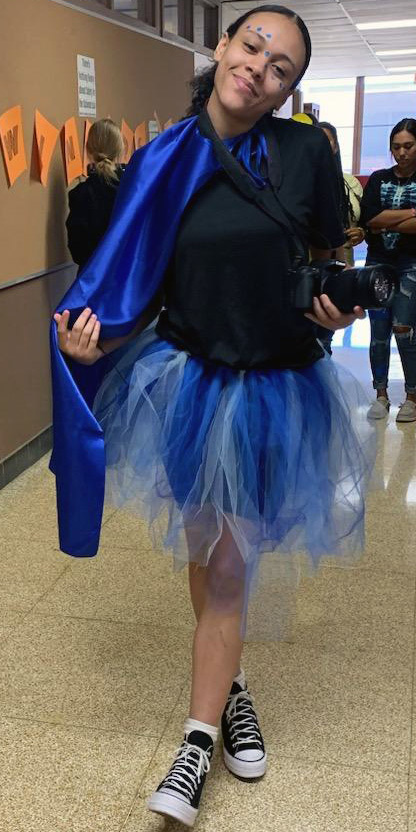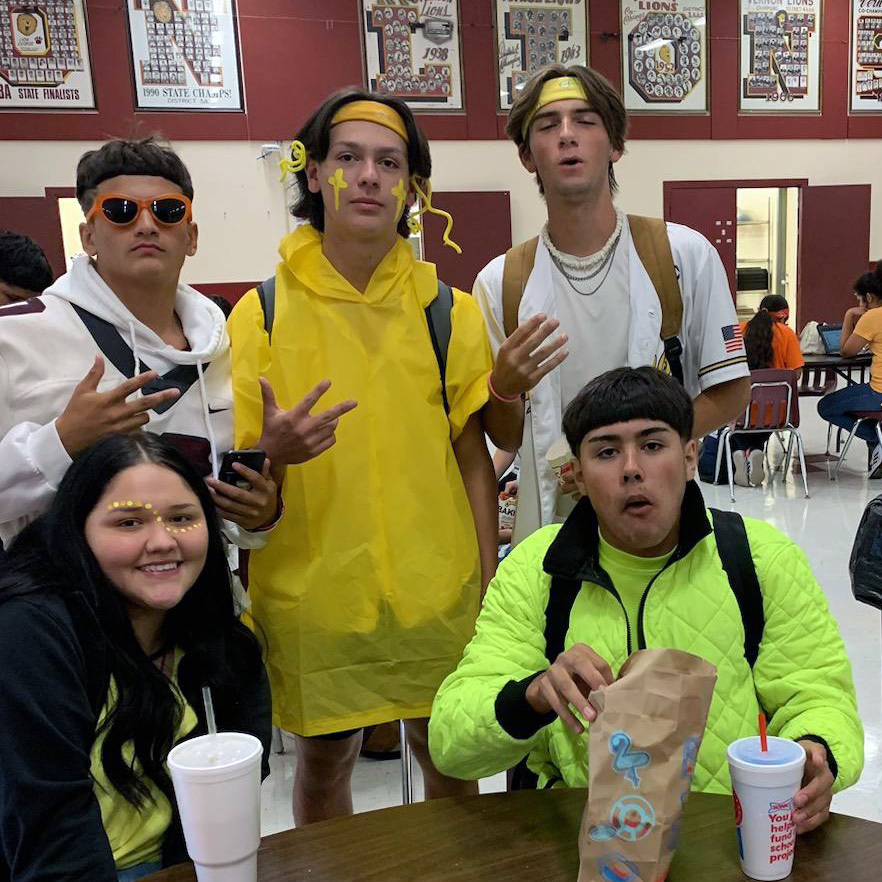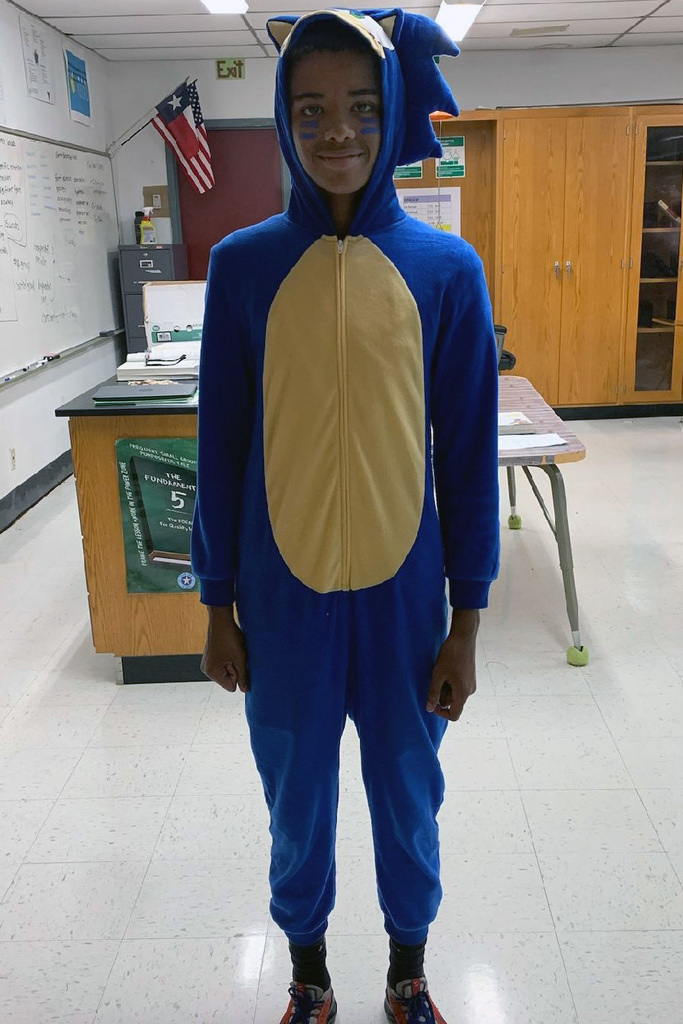 GOOD LUCK!!! To our Lady Lions as they open District 7-3A volleyball action today at 4 p.m. at D.O. Fulton Gym.!! Lady Lions -- Go Cage a Tigerette!!! Who's King of the Jungle?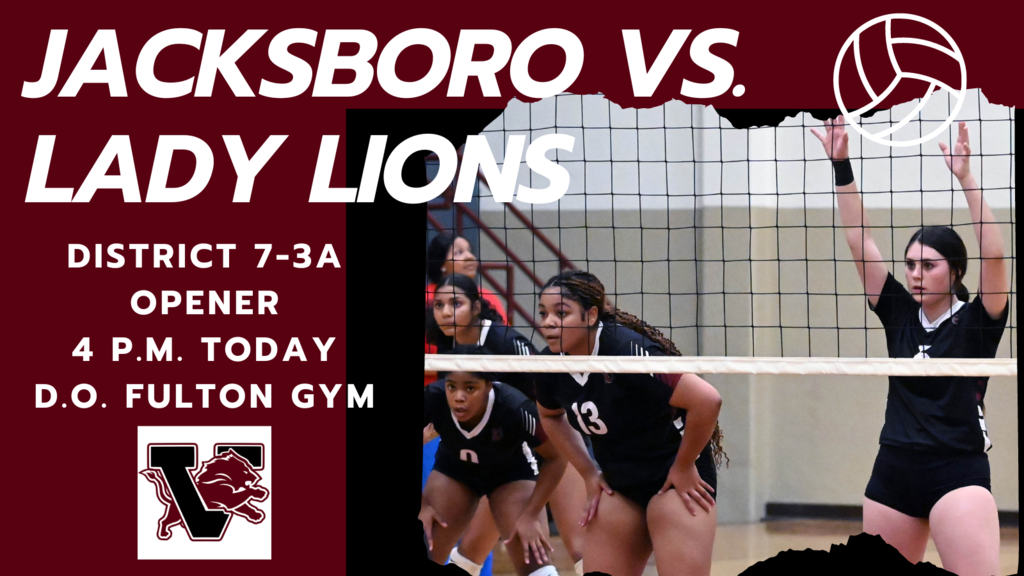 If you can't make it to tonight's Lions Homecoming Game against the Lake View Chiefs, you can catch all the action online at
www.network1sports.com/station/kvwc
. The local radio station however is unable to broadcast the game over the radio, due to issues with the tower. Just remember you can catch it online by following the link. *** PLEASE BE AWARE!!! -- Any comments posting links to watch the game are scam. Click on those links at your own risk.***
REMEMBER!!! Tickets must be purchased ahead of time for tonight's Homecoming game between our Lions and the San Angelo Lake View Chiefs. Scan the code or click on this link to be taken to the ticket purchase page on the Vernon ISD website
https://www.vernonisd.org/page/ticket-purchases

Lions tennis team hits the court today for a district match against Hirschi!!! GO LIONS!!!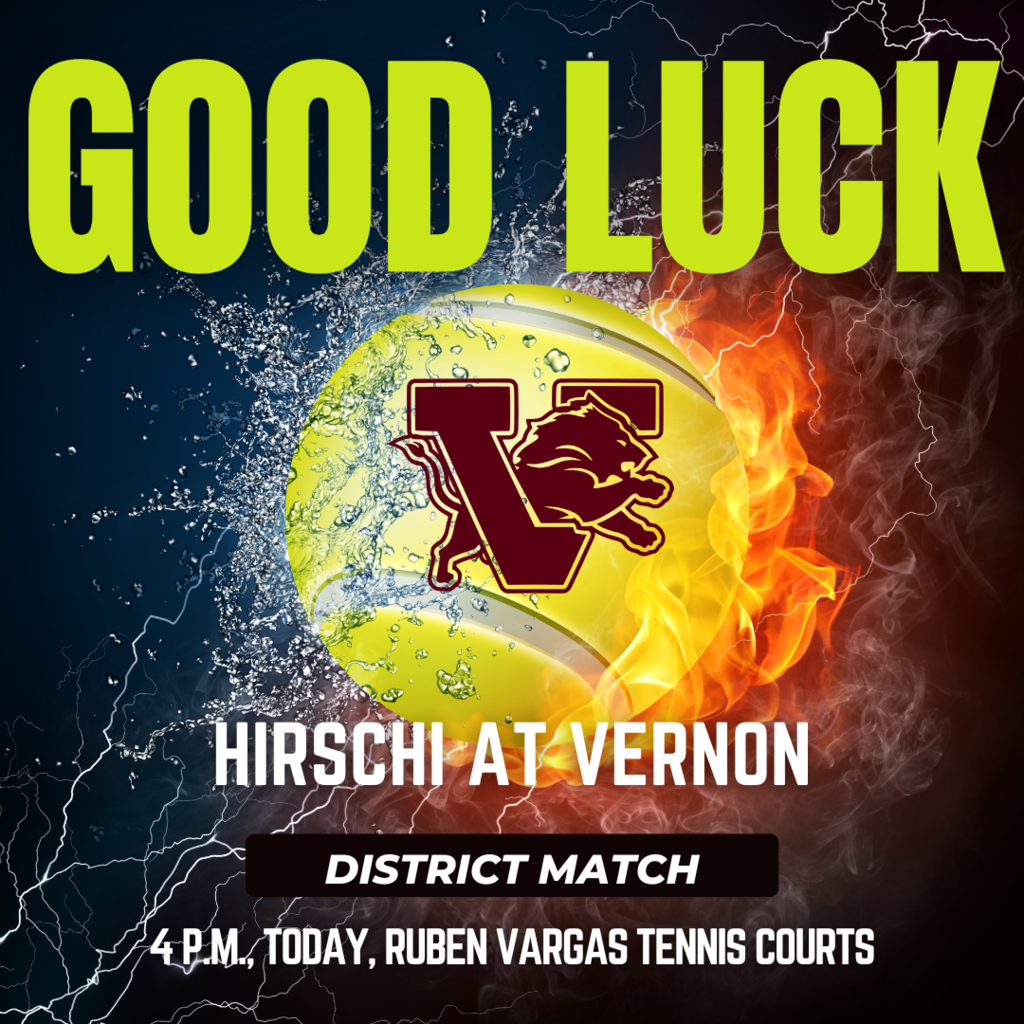 Lions' 2023 home-opener and Homecoming!! Come out and fill the stands!!
It was wear Pink or dress up like Barbie today at Vernon High School as part of our Homecoming Spirit Week. Students enjoyed wearing their pink and/or their Barbie attire. Thursday is Class Color Wars, with freshmen wearing orange; sophomores wearing yellow; juniors wearing blue; and seniors wearing purple.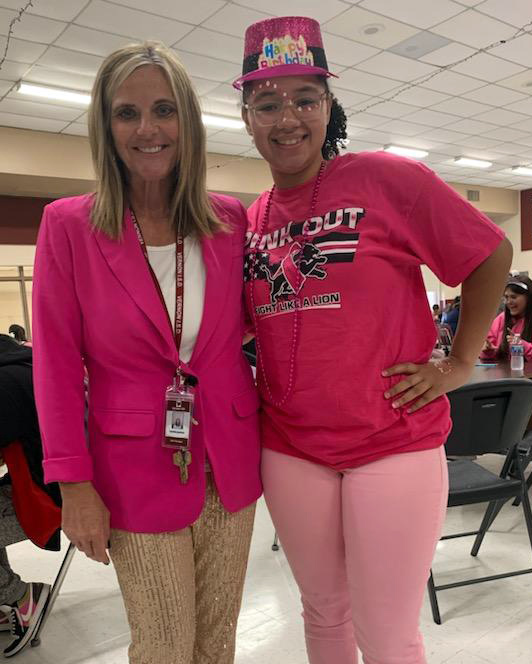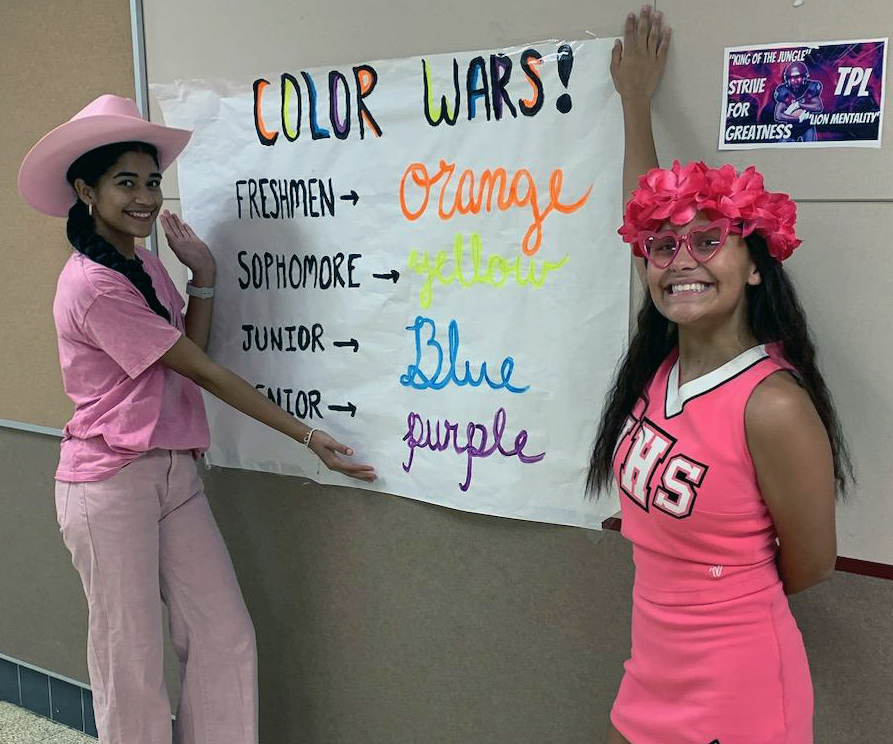 Members of the Superintendent Advisory Council met for the first time at lunch Tuesday in the boardroom of the Administration Center. VISD Supt. Dr. Kermit Ward formed the council, which consists of students from the 9th thru 12th grades, to stay in informed on the school experience from a student perspective. During their first meeting, members talked about they liked about high school and about some of their concerns. Members of the council advocated for a 40-minute lunch period. After hearing their effective argument, Dr. Ward advised VHS Principal Cynthia Jackson to look into adjusting the schedule to allow students to have a 40-minute lunch period. Students also commented about it being too cold in the high school building, and Dr. Ward said temperatures would be adjusted in the building. The advisory council will meet once a quarter.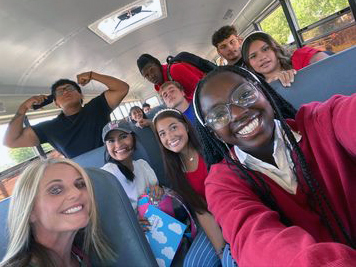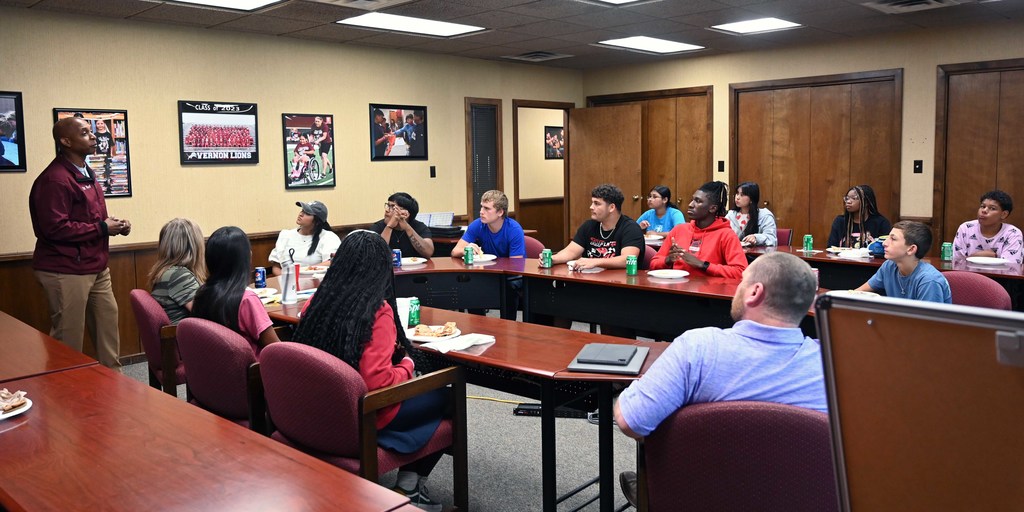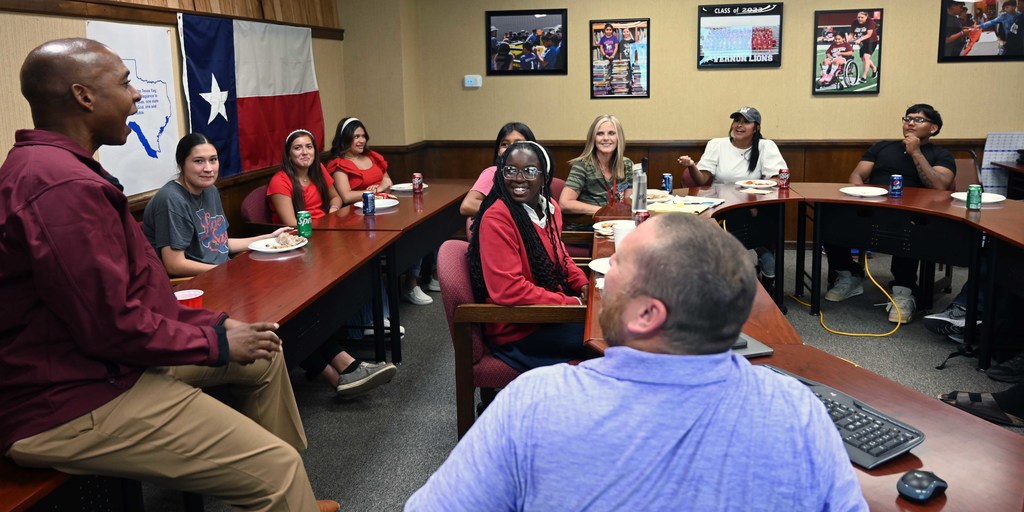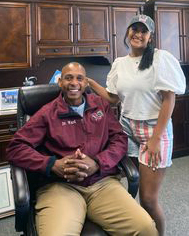 Homecoming Pep Rally -- 2:15 p.m., Friday -- D.O. Fulton Gym. VHS Homecoming King will be crowned during pep rally. VHS Homecoming Queen to be crowned during halftime of Lions' Homecoming game.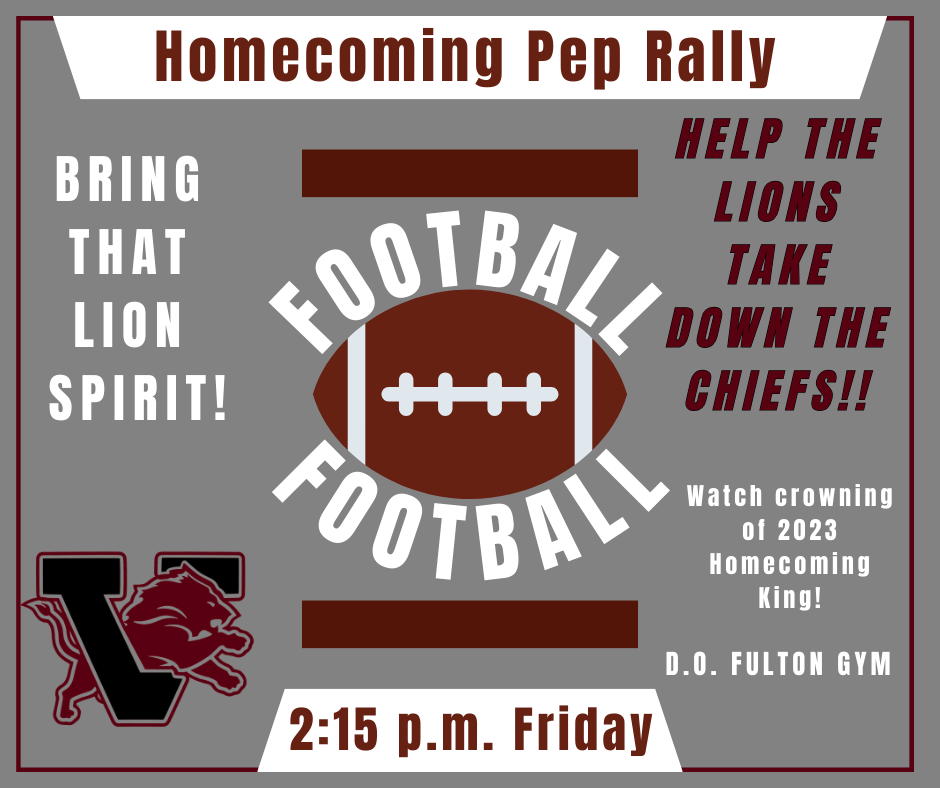 Get your tickets online today!!! 2023 Homecoming Game!!! Your 2-0 Lions taking on the 1-1 San Angelo Lake View Chiefs. Kickoff is 7 p.m., at Leo Brittain Field at Lion Stadium. It's also Lions' home-opener!!