Starting June 30, parents should be able to access the Family Portal to view the STAAR EOC scores for Algebra I, English I, English II, Biology, and US History taken in the Spring. Here is a video to show you how to access those scores through Skyward:
https://screenpal.com/watch/c01tYLVgQjg
If your student is in grades 3-8, those scores will not be available until August 16. If you are not able to access the scores for your high school student, please email
chantilly.sweet@visdtx.org
and provide your student's name, campus, and grade level. However, please be aware that our offices are closed until July 10 so your email will not be seen until that date.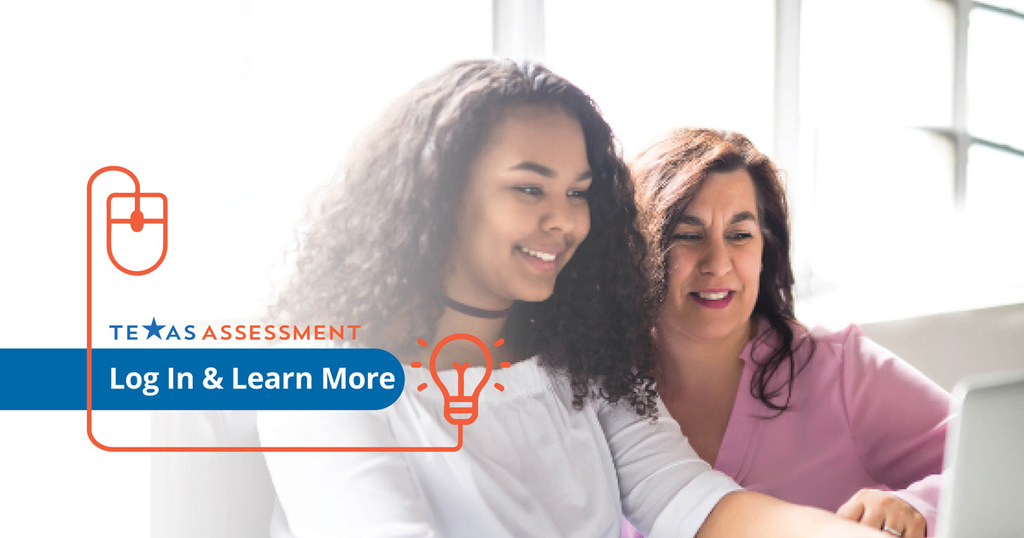 Those attending our Science Camp wrapped up the week with a morning at Allingham Park. The Science Camp was part of our Summer Education Enrichment Program.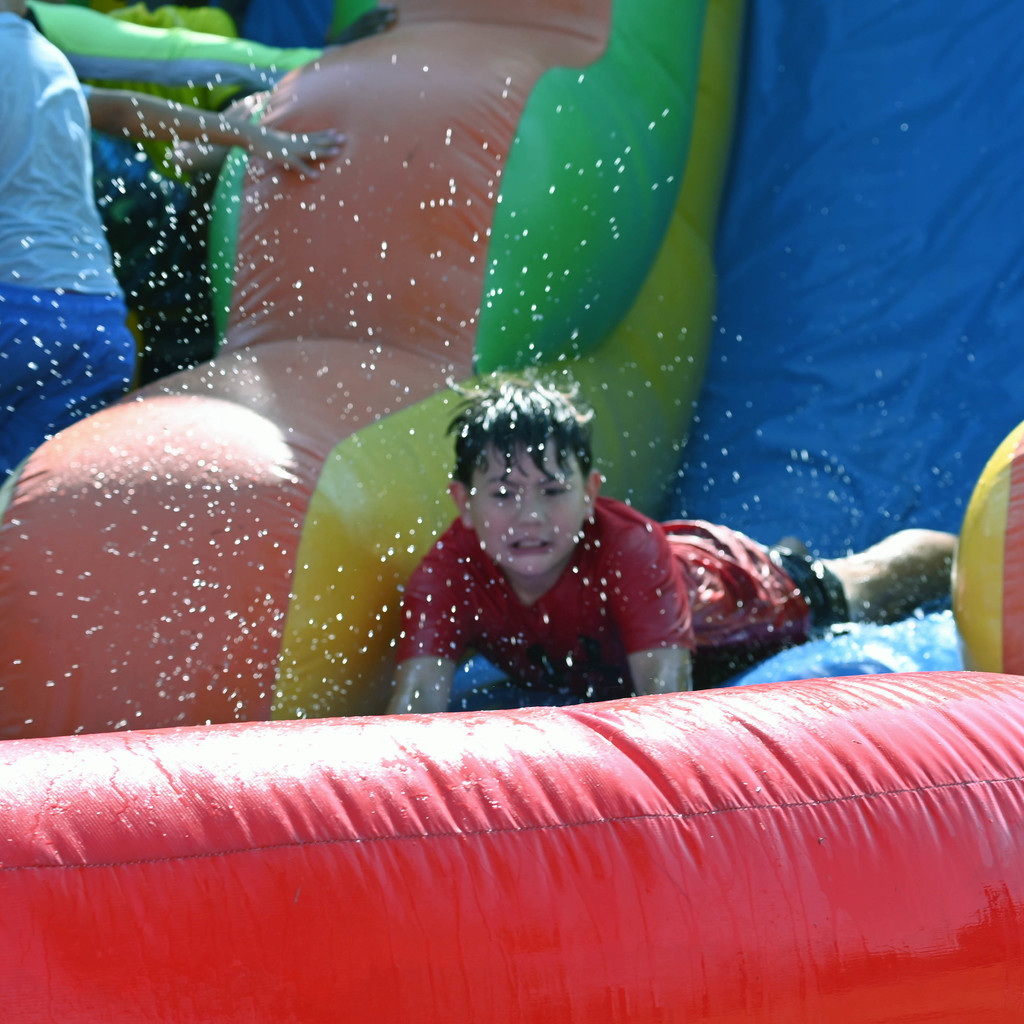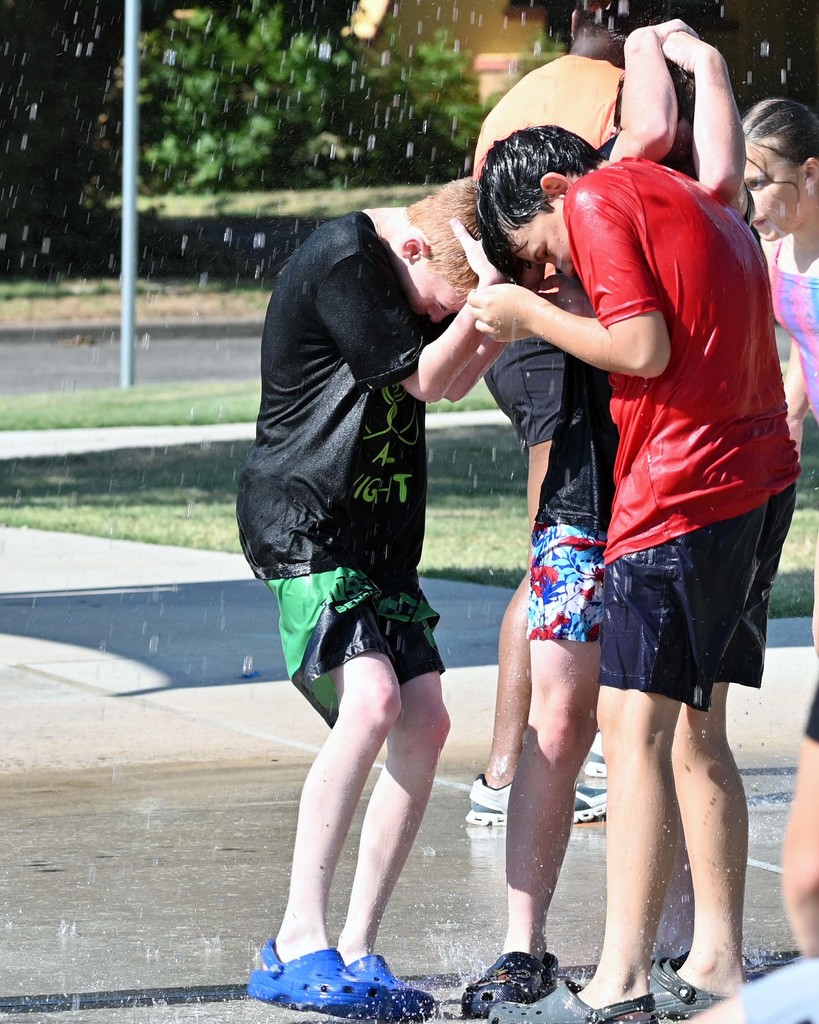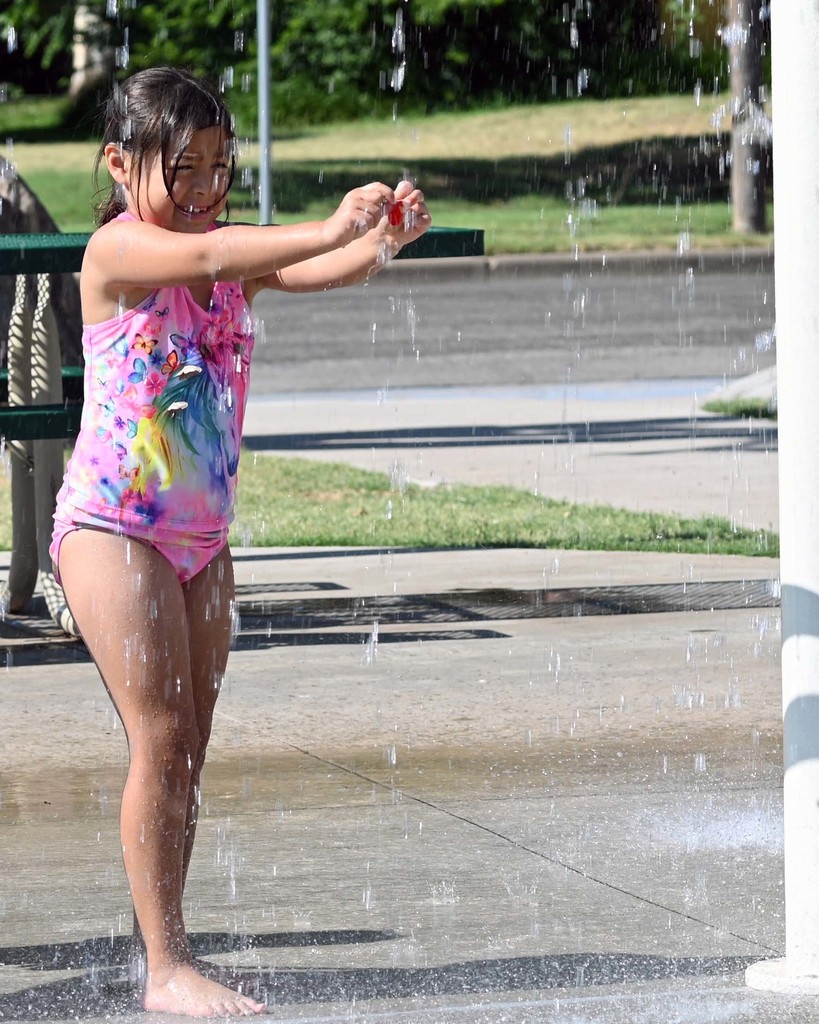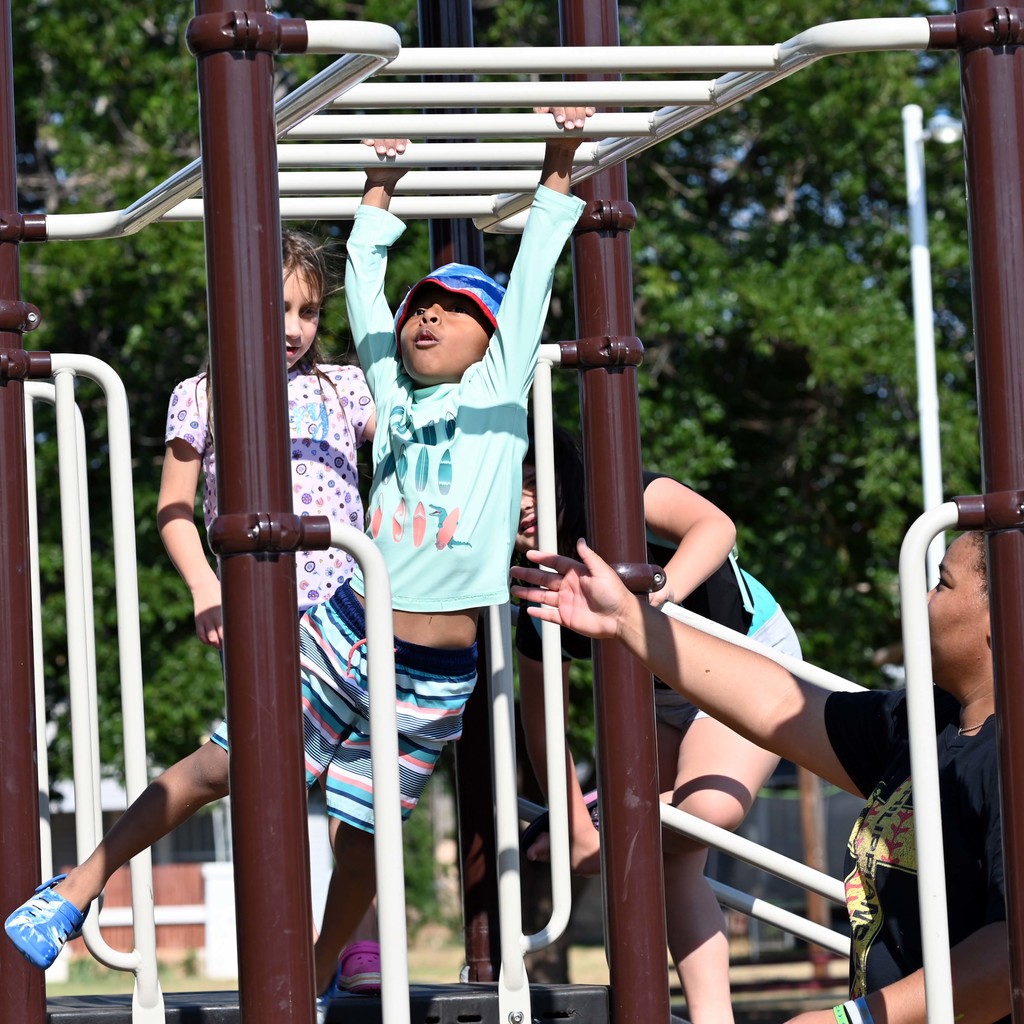 The Lions/Lady Lions Basketball Camp wrapped up today. Here's a few photos from the Kindergarten thru 2nd Grade session of the camp.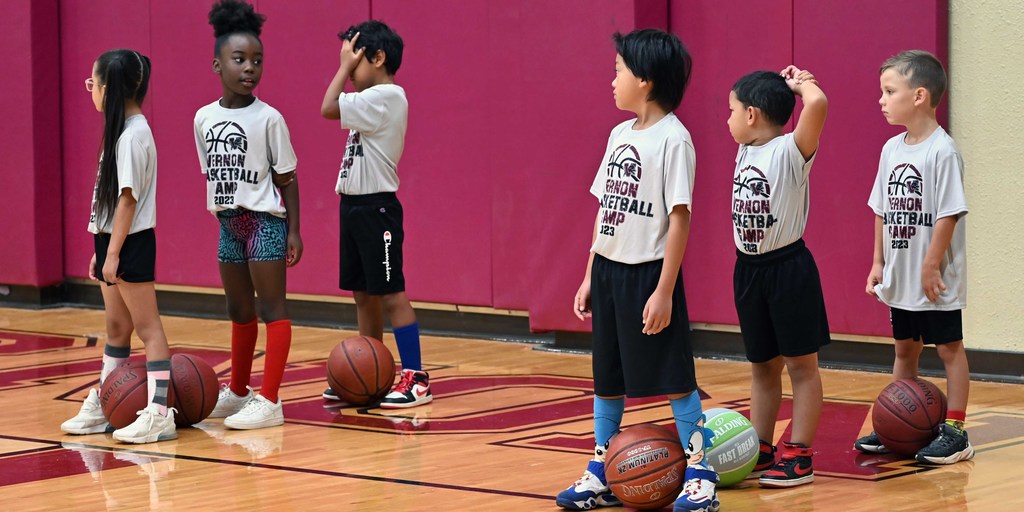 ⚾NEW HEAD BASEBALL COACH AT VHS⚾ As some of you may know, Trent Pearson recently resigned as the Vernon Lions Head Baseball Coach. We have looked at multiple resumes and are pleased to announce that the best possible fit for the job is a coach from right here in Vernon, TX. Vernon Lion Family, please join me in congratulating Austin Thompson for being selected to lead our Vernon HS Baseball Program. There is no doubt Coach Thompson has the right mix of enthusiasm and knowledge to take the Lion Baseball Program to the next level. Coach Thompson also has a heart for kids. He spent time, on a strictly volunteer basis, working with our baseball players this last spring. Going the extra mile to help our program and cultivate relationships with these kids while expecting nothing in return, made the choice to go with Coach Thompson an easy one. We look forward to the future of Lion Baseball under Coach Thompson's leadership. Congrats, Coach Thompson, and welcome aboard! Go Lions!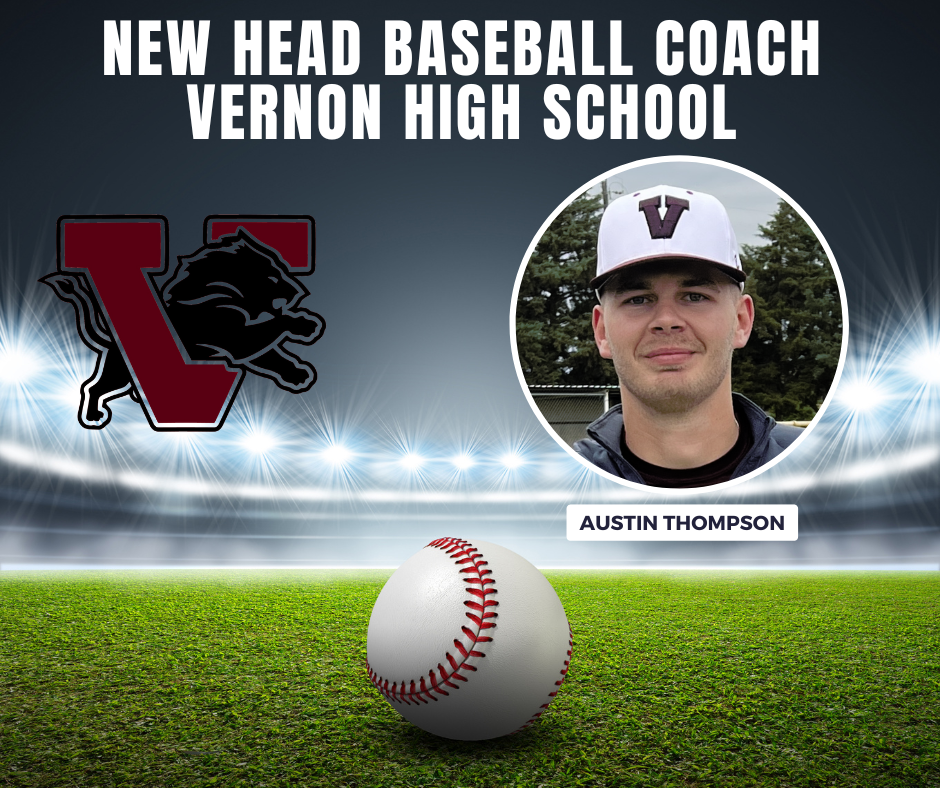 Day 1 of our summer camps were a success! We loved working with our students and can't wait for tomorrow!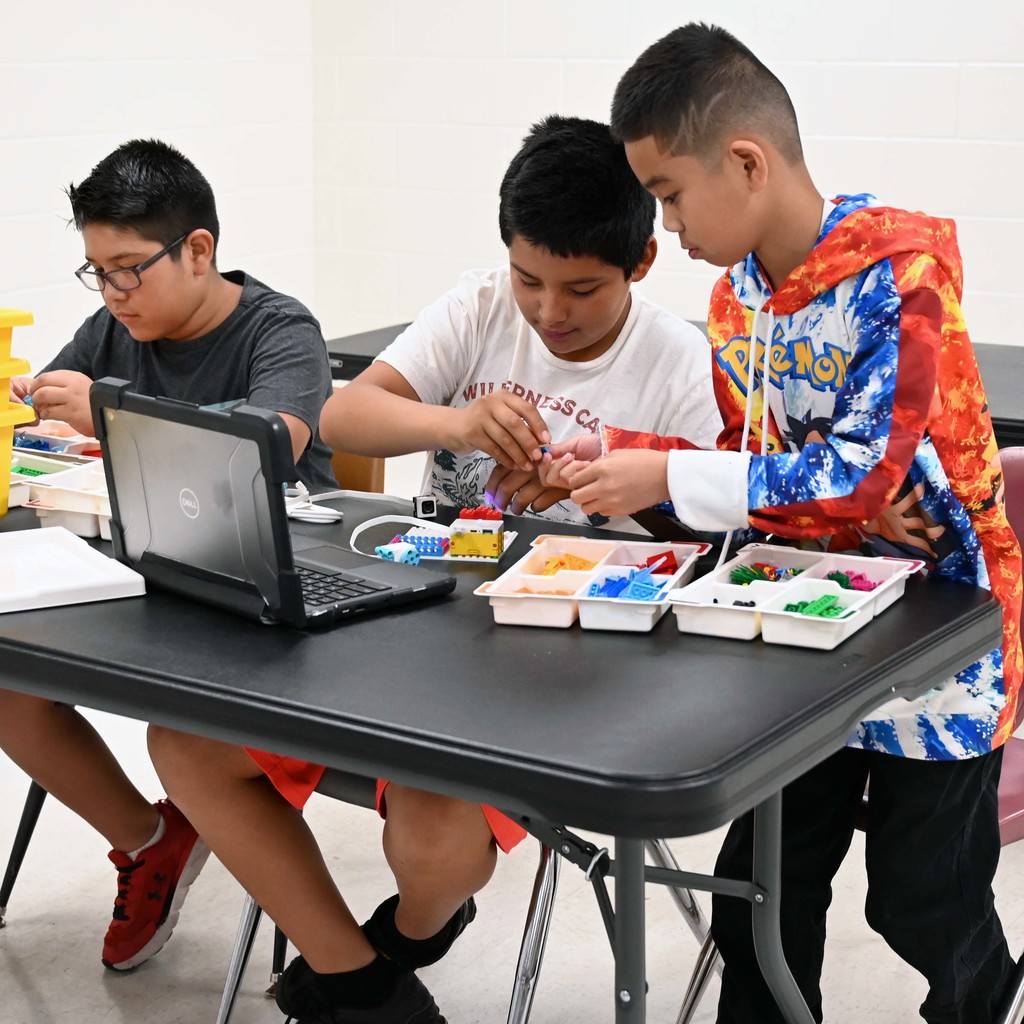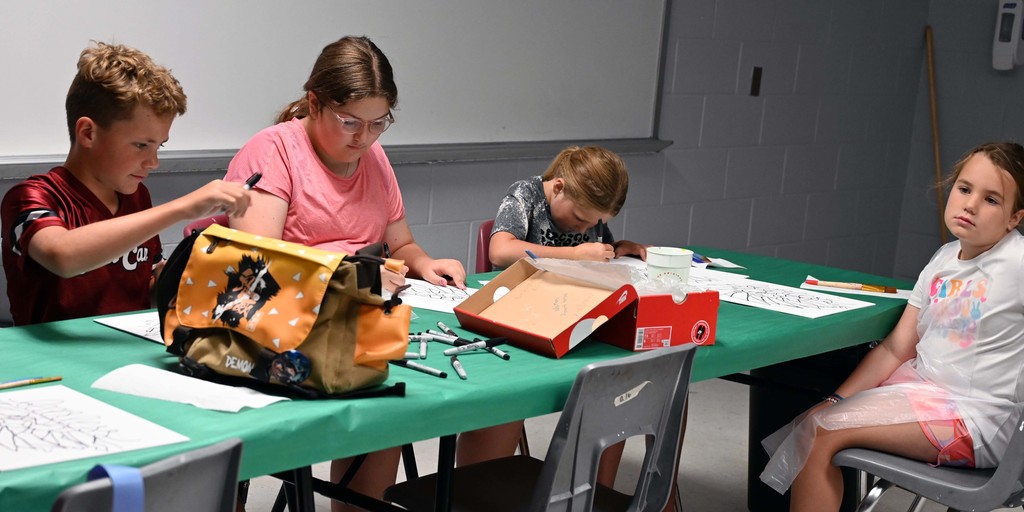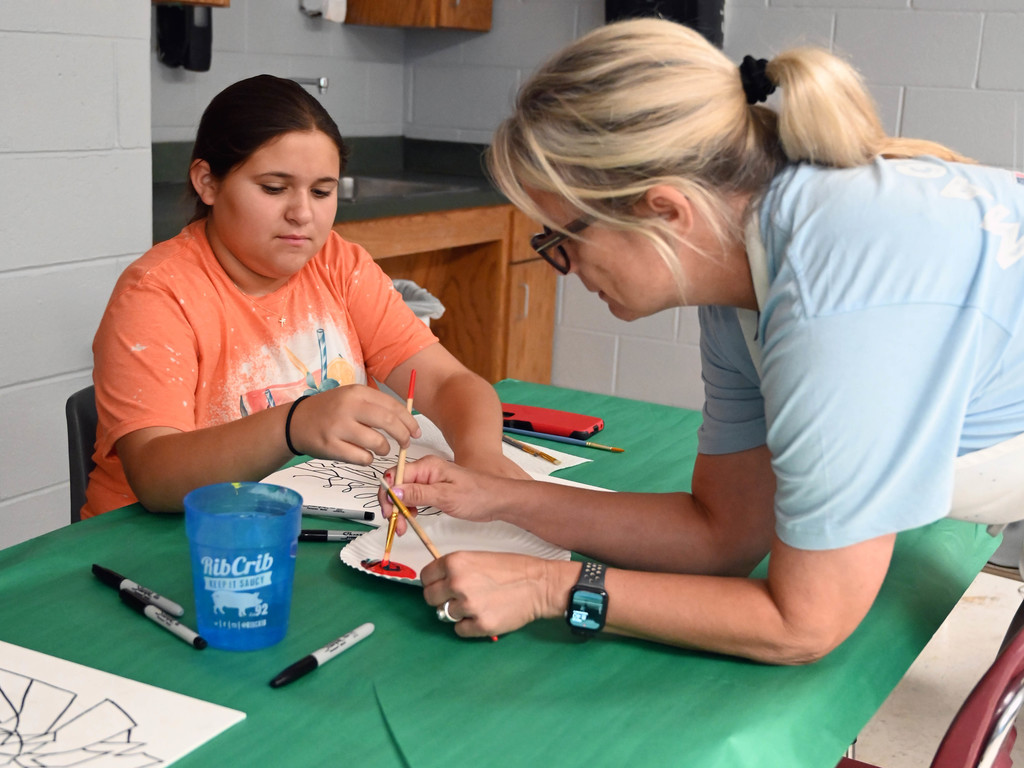 We encourage parents of our VHS football players to attend this important informational meeting.

If you are the parent of a high school athlete(9th-12th grade) who will be participating in football this coming season, there will be a meeting in Fulton Gym this coming Monday, June 26, at 7:00. We strongly encourage parents to attend. If your son isn't sure about football this year, but is thinking it is a possibility, we encourage you to attend. Some topics that will be discussed are: the last 4 weeks of summer strength and conditioning, the upcoming 2-A-Day schedule, our revised 2023 football schedule (some times have changed), and the 2023 athletic policy as it relates to football. We will also introduce a couple of new faces that you will see on staff this year. Again, be there if you can. We understand that everyone is busy this time of year, so we will keep this meeting under 30 minutes. We appreciate all you guys do for the program. Thank you for sharing your kids with us. TPL. Coach Sherrill
Here is the 2023 Vernon Lion Football schedule. Remember, for those fans who had reserve tickets last year, TODAY is the LAST DAY to reserve those seats for this season. On Monday, all unclaimed reserve seats go on sale to the general public. Tickets are $30 for 5 home games. The VISD Administrative Building will be open until 4 p.m. today and closed on Friday. To reserve your tickets, stop by or call Angel at 940-553-1900. ARE YOU READY?!
Vernon Lion Head Basketball Coach Mark Wynn has been selected as the Class 3A Don Coleman Outstanding Coaching Award for 2023. The award is presented by the Texas Association of Basketball Coaches. In his first season as the head coach of the Lions, Wynn led the squad to a second place finish in District 7-3A, and to bi-district and area championships. Vernon finished the year with a record of 23-10, which was the most victories for the Lions in a single season since 2008. That was also the last year the Lions advanced to the third round of the playoffs. Congrats Coach Wynn!!
Last week Lions Tennis Head Coach Carrie Castleberry received the 2023 Texas High School Coaches Association Girls Tennis Coach of the Year Award. Under her leadership, the Lions won the 2023 Texas Tennis Coaches Association State Team Tennis Title, and in UIL competition, Vernon collected 4 individual state titles and 1 runner-up title. Vernon ISD has known for a long time how great she is and we're extremely happy that her hard work and dedication to the tennis program and to inspiring young athletes to greatness both on and off the court, is being recognized by others. Congrats Coach Castleberry!!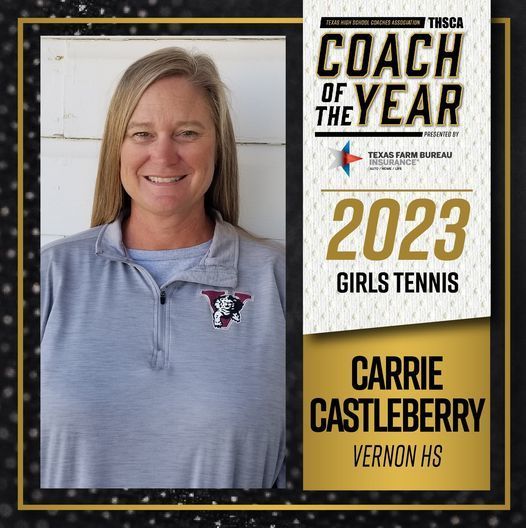 It may be summer, but these Lions are putting in the work and preparing to be the best they can be in 2023!! Supervised volunteer workouts for incoming 7th thru 12th grade boys who will be participating VISD athletics are held every morning Monday thru Thursday, in the workout room at Leo Brittain Field at Lion Stadium.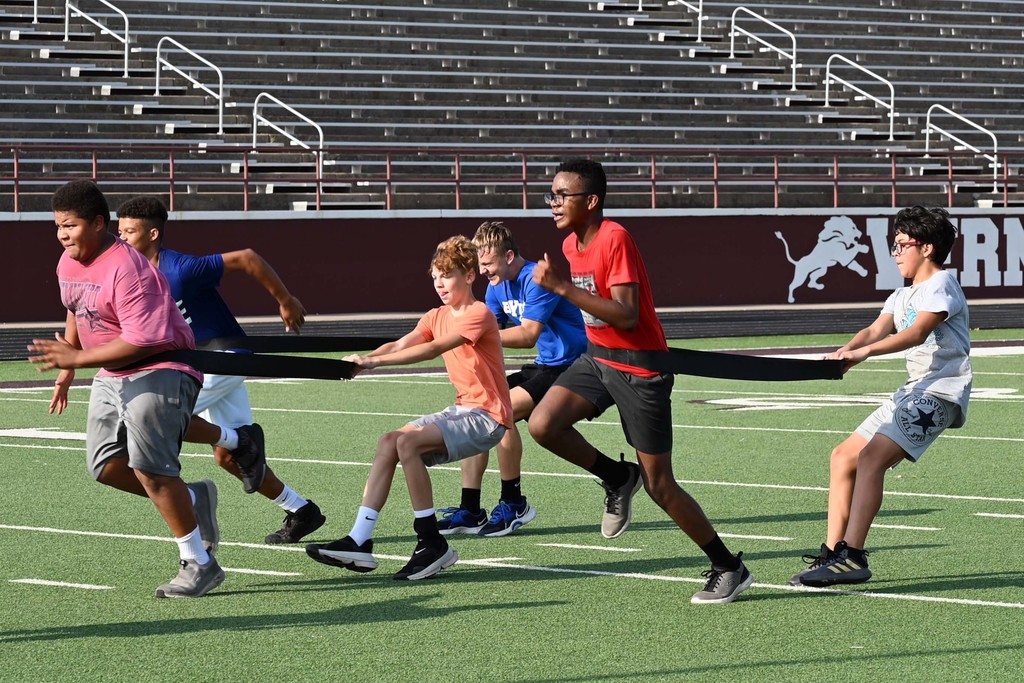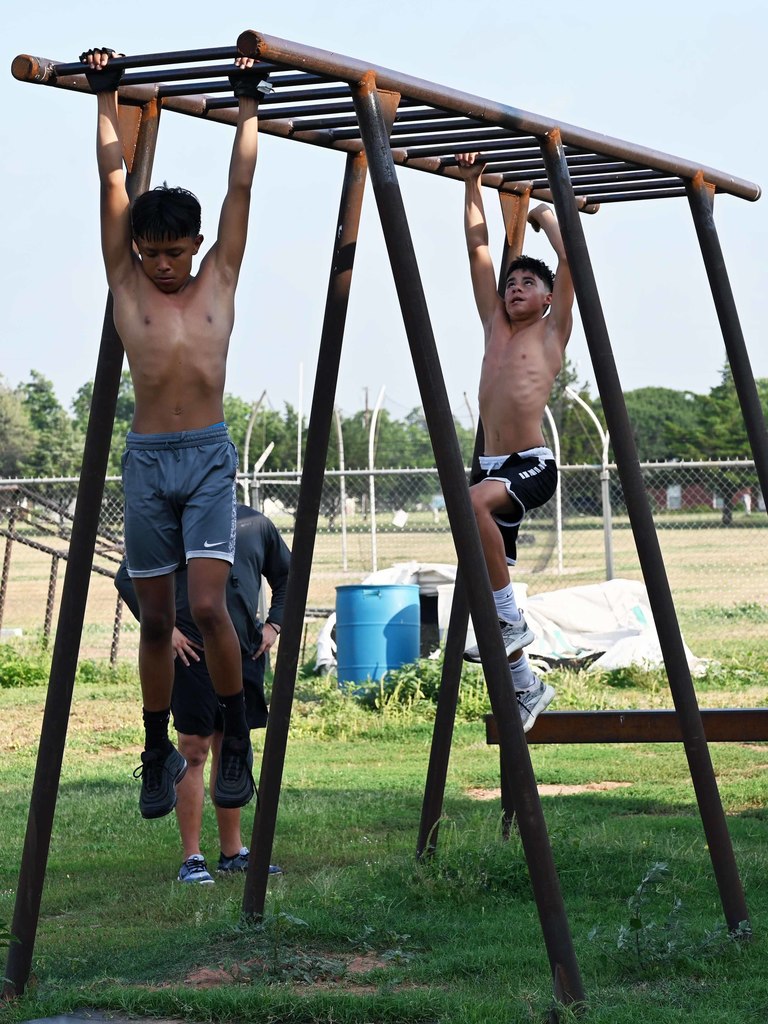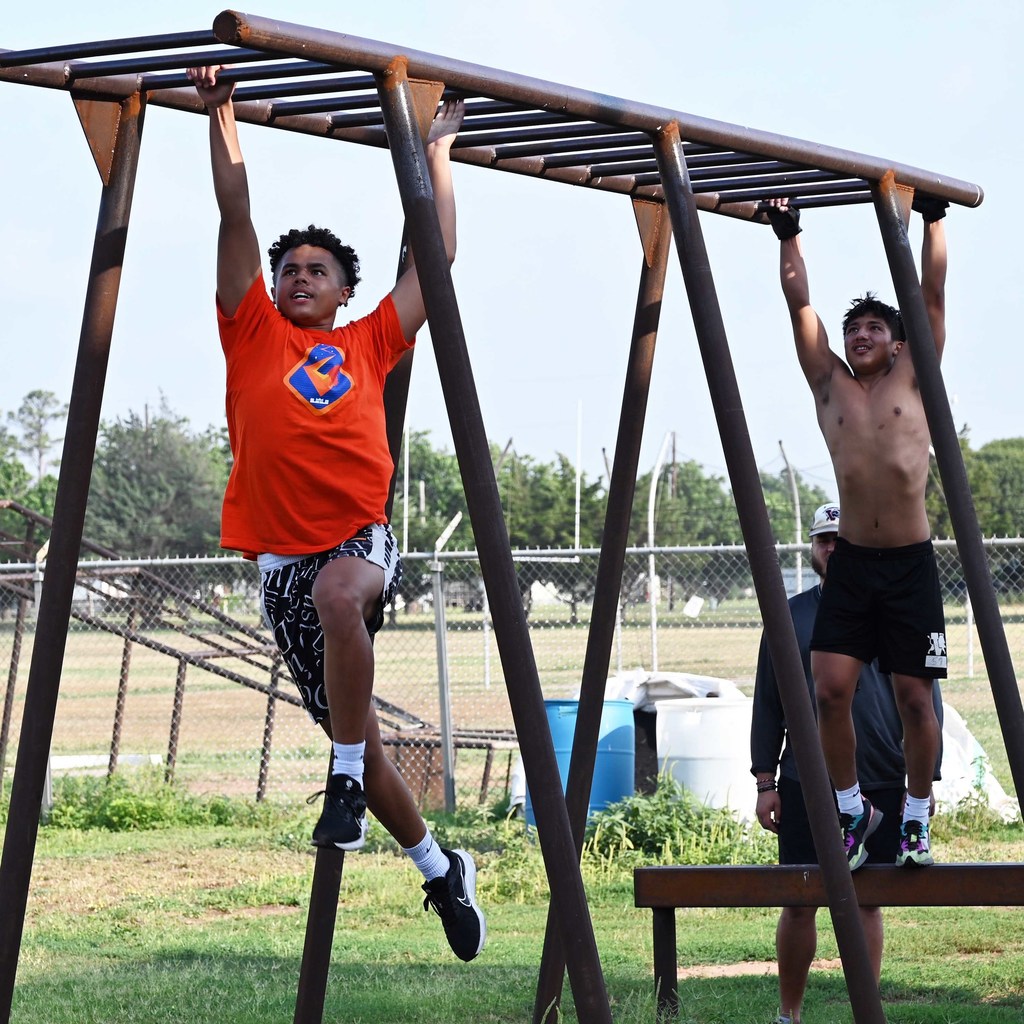 It may be summer, but these Lady Lions are working hard to be the best they can be in 2023. They're taking part in the volunteer workouts that are held every morning, Monday thru Thursday, at the workout room at Vernon High School. The workouts are open to all incoming 7th thru 12th grade girls who will be taking part in VISD athletics.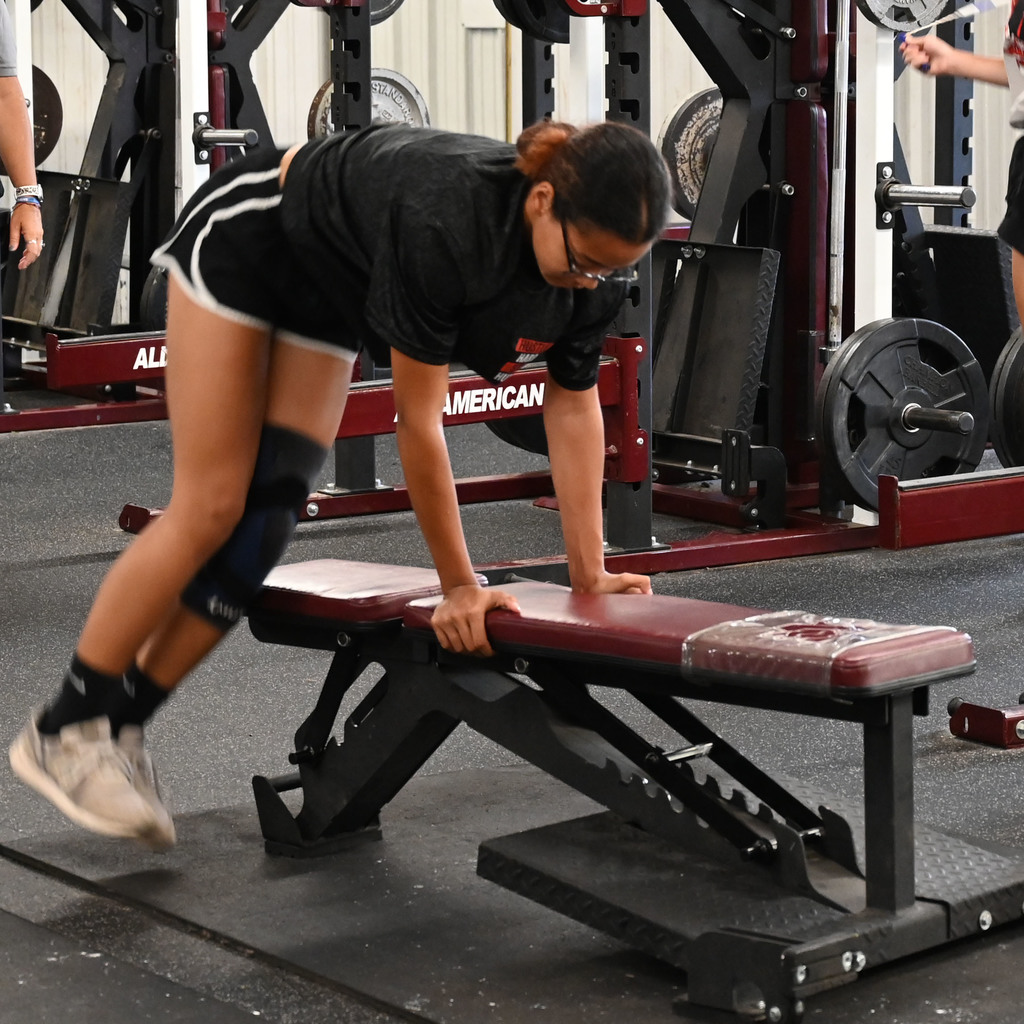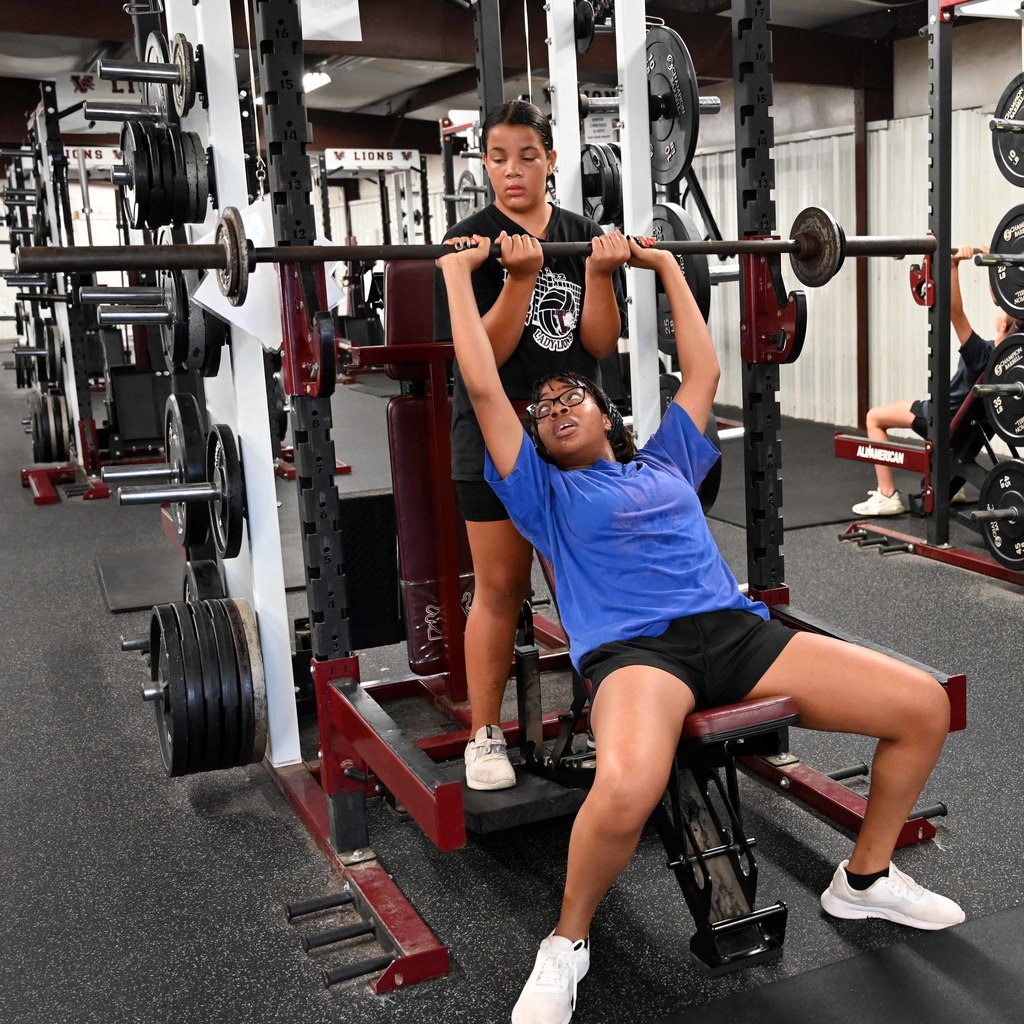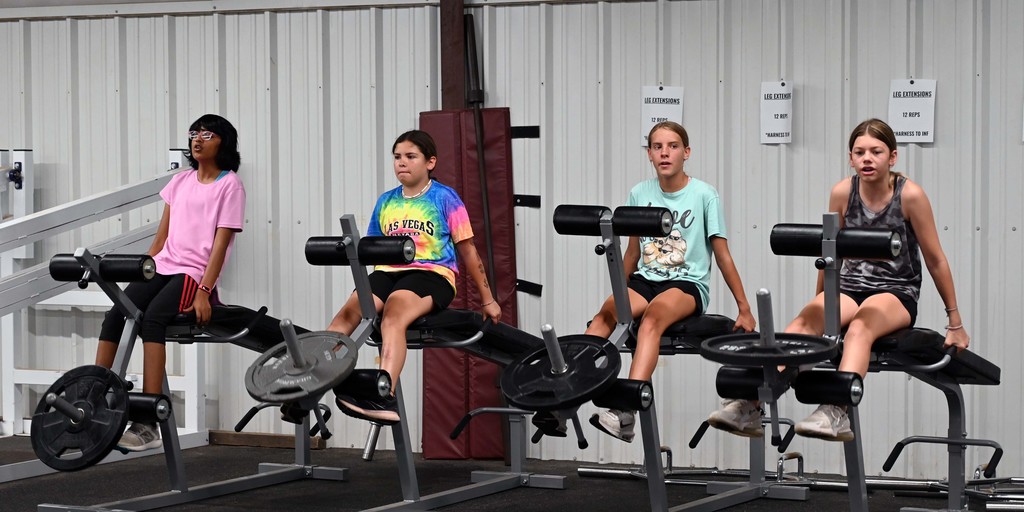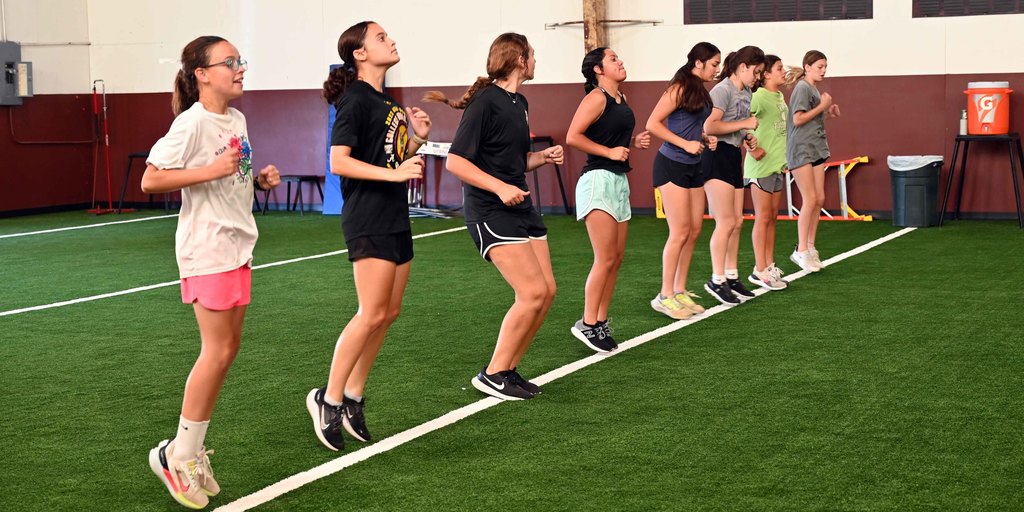 It was a record-breaking track season for Vernon High School, and school record board has been updated to prove it. Julius Dawkins set a new school record in the Triple Jump with a leap of 44-feet, 9-inches, while Key'Maria McBride set a new school mark in the Triple Jump with a leap of 37-feet, 9-inches, and Klancy Sherrill set a new record in the 300-Meter Hurdles with a time of 46.21 seconds. Their hard work and dedication made setting these new school records possible.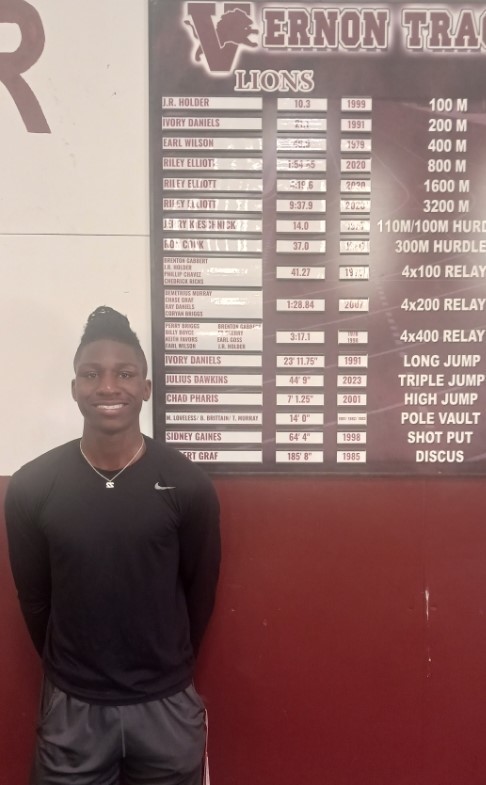 The Vernon High School Cheerleaders picked up plenty of awards last week at a cheer camp held at Great Wolf Lodge. They received the Spirit Stick every night; earned a Superior ribbon on sideline and cheer evaluations; received a Superior ribbon for cheer dance; and were named Game Day Champions. Leo the Lion earned a Spirit Stick, received a leadership award plaque and was named Mascot Camp Champion. Four VHS cheerleaders -- Mijah Johnson, Klancy Sherrill, Yuleyka Ramirez and Marli Limon -- earned All-American honors and will participate the Pearl Harbor parade in Hawaii in December. Great job ladies!!!!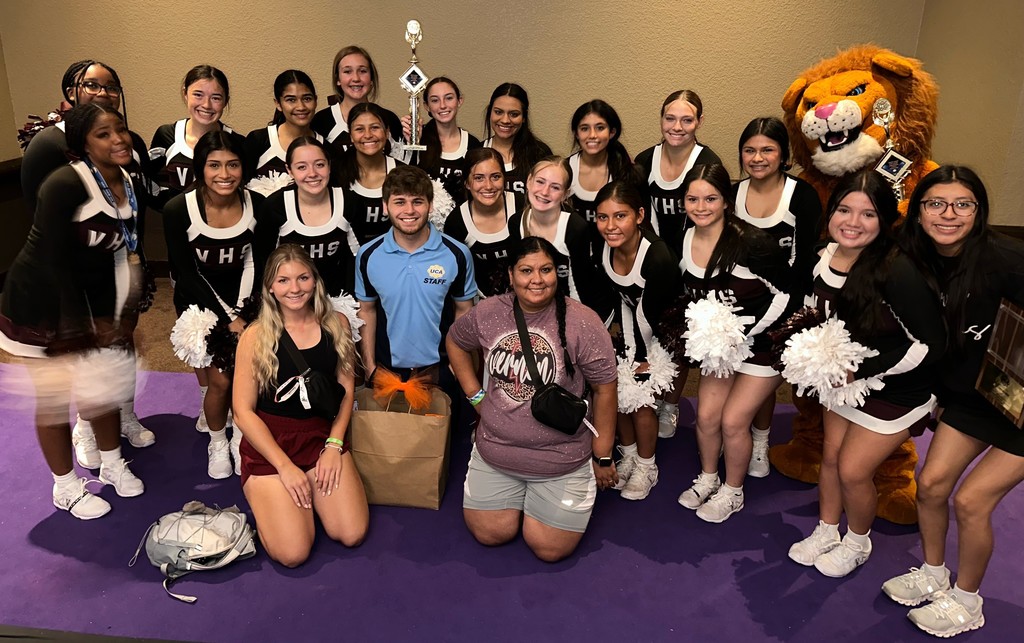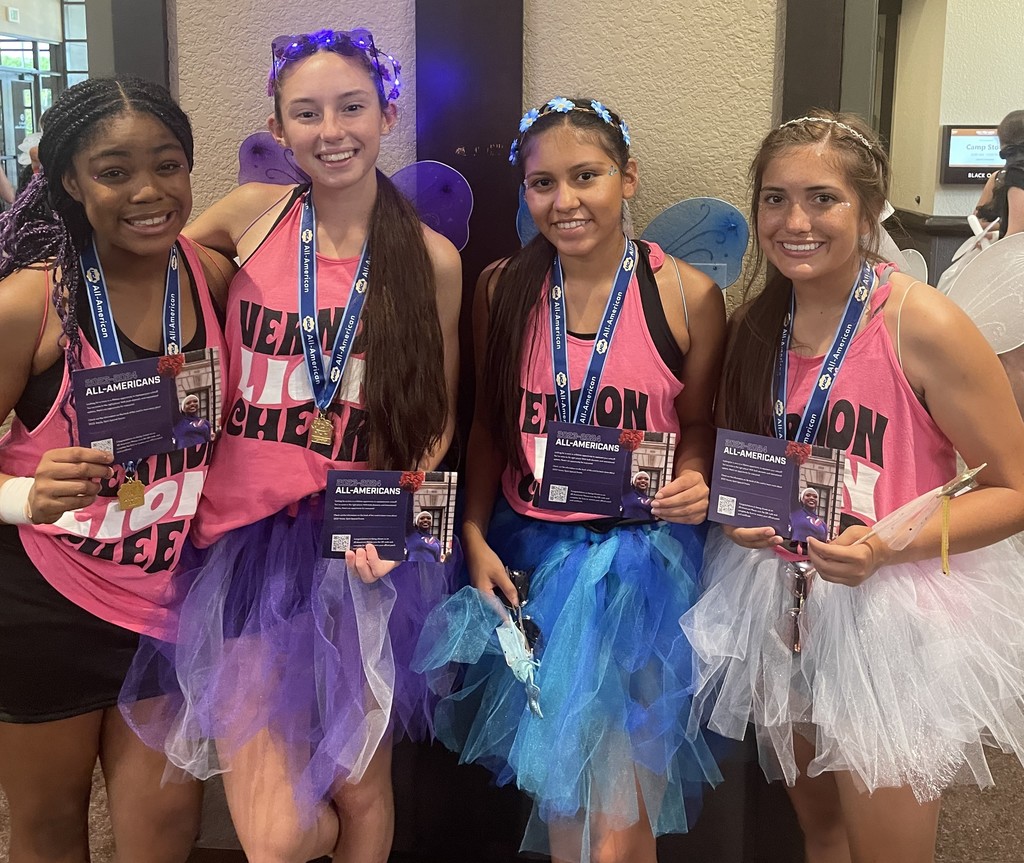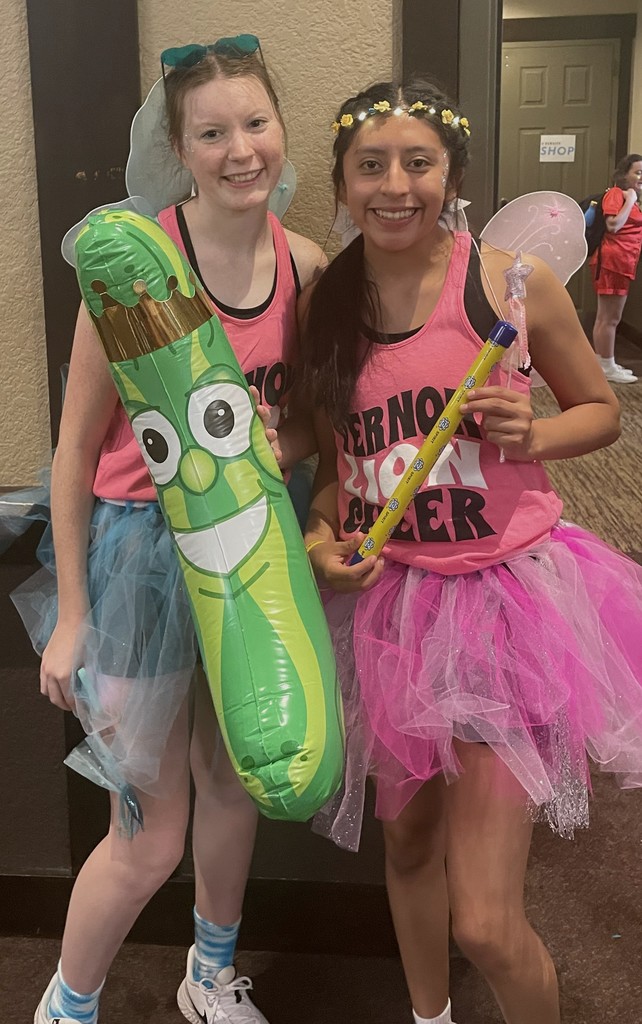 ATTENTION LION FOOTBALL FANS!! Thursday is the DEADLINE to purchase 2023 season tickets and reserve the same seats you had last year!! Unclaimed reserve seats will go on sale to the general public on Monday, June 26. Vernon Lion Football 2023 -- ARE YOU READY?!!!
Want to get your vehicle beautified this weekend and let someone else do all the sweating? Check out the info below on Roarin' Lion Band Car Wash!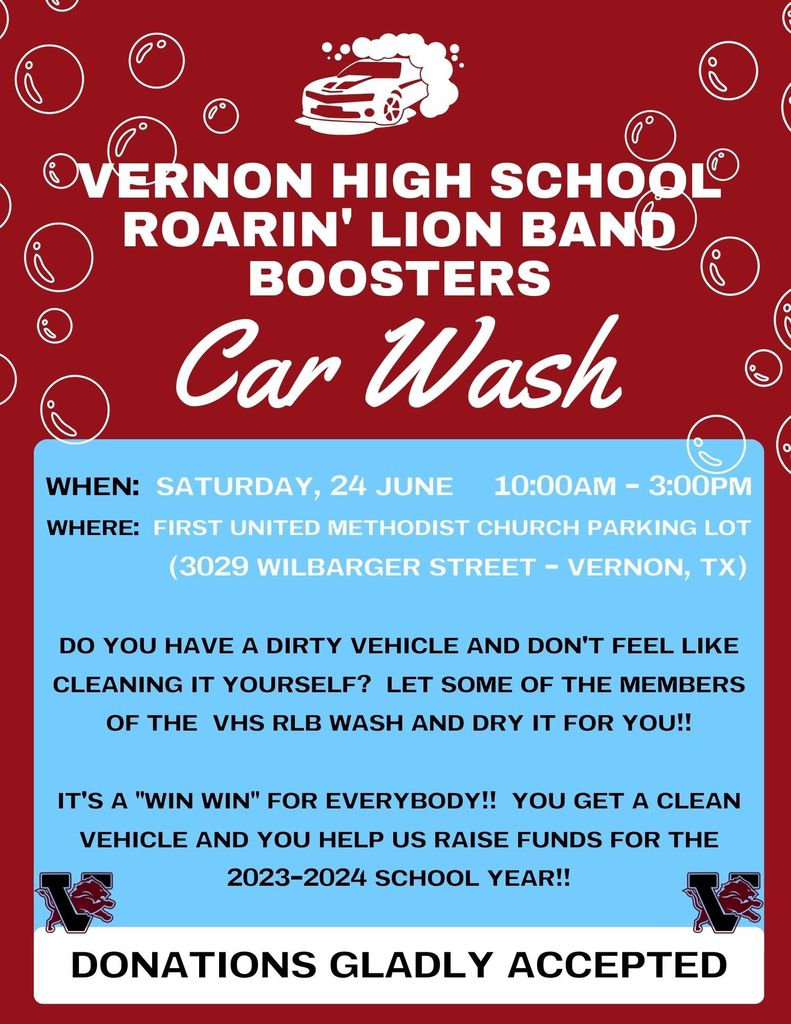 Vernon High School students who did not pass an EOC exam, check out the schedule below. Tests will be given this week at the Vernon Middle School.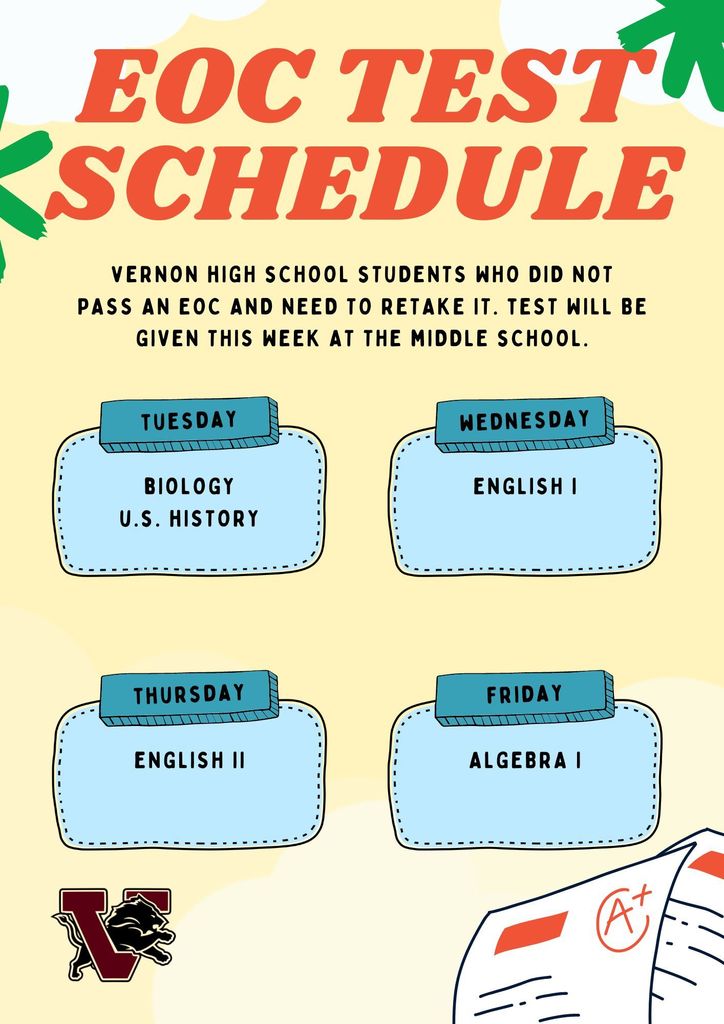 IT'S NOT TOO LATE!! There are still openings in all of our Enrichment Summer Camps!!! Check out the attached flyers with information. Disregard the signup deadlines!! These camps are a great way for your children to have fun and help build on their educational foundation! Contact the Vernon Middle School at 940-552-6231 to signup or for more information.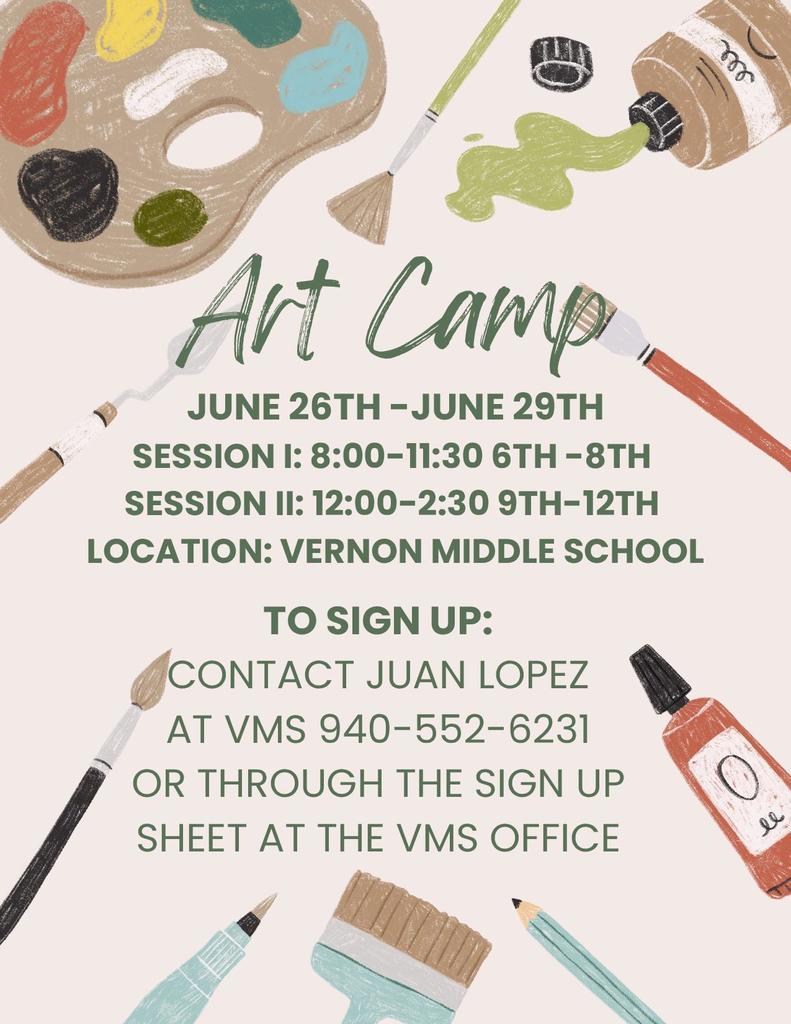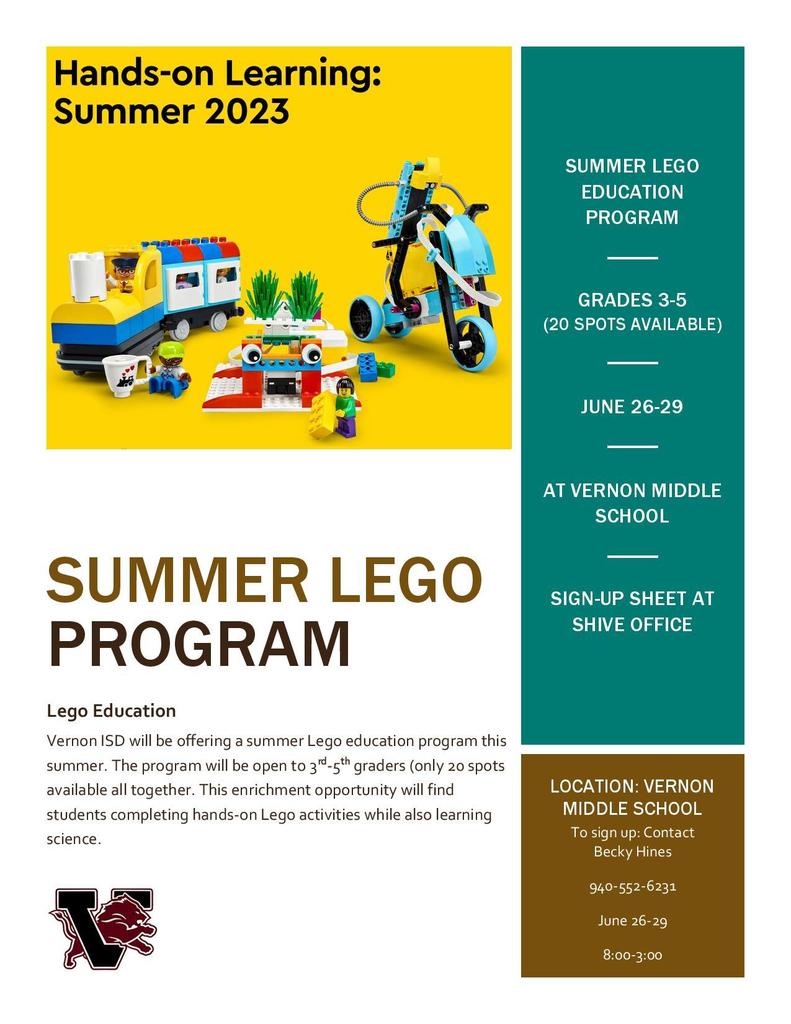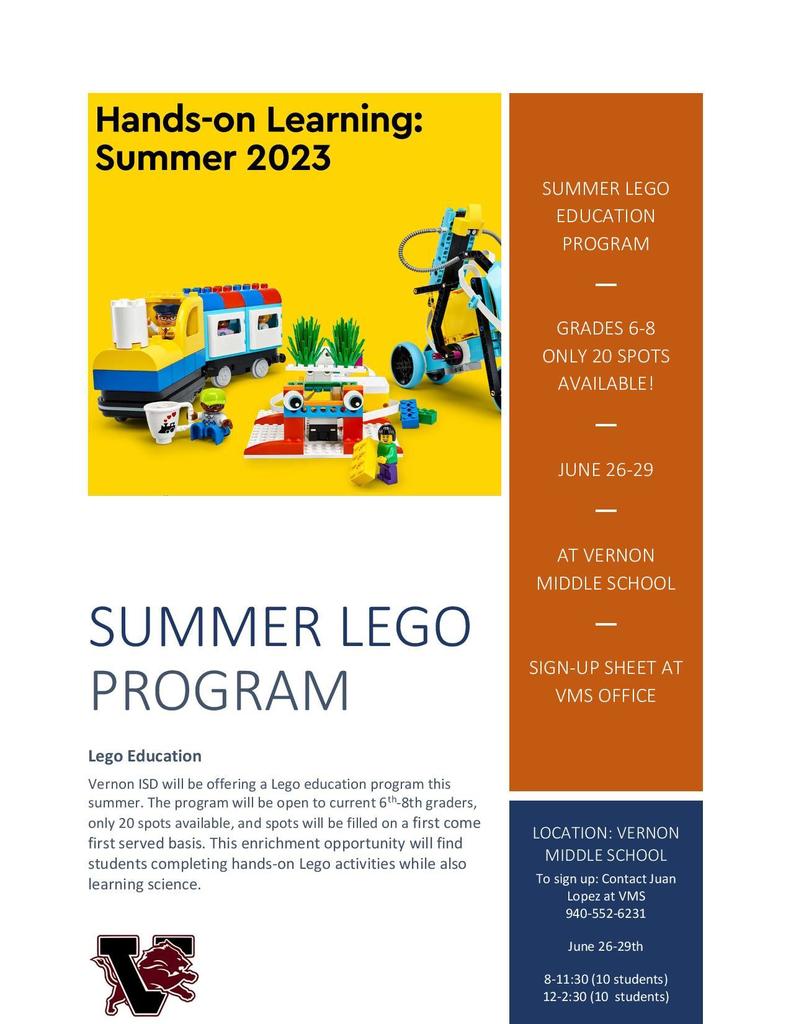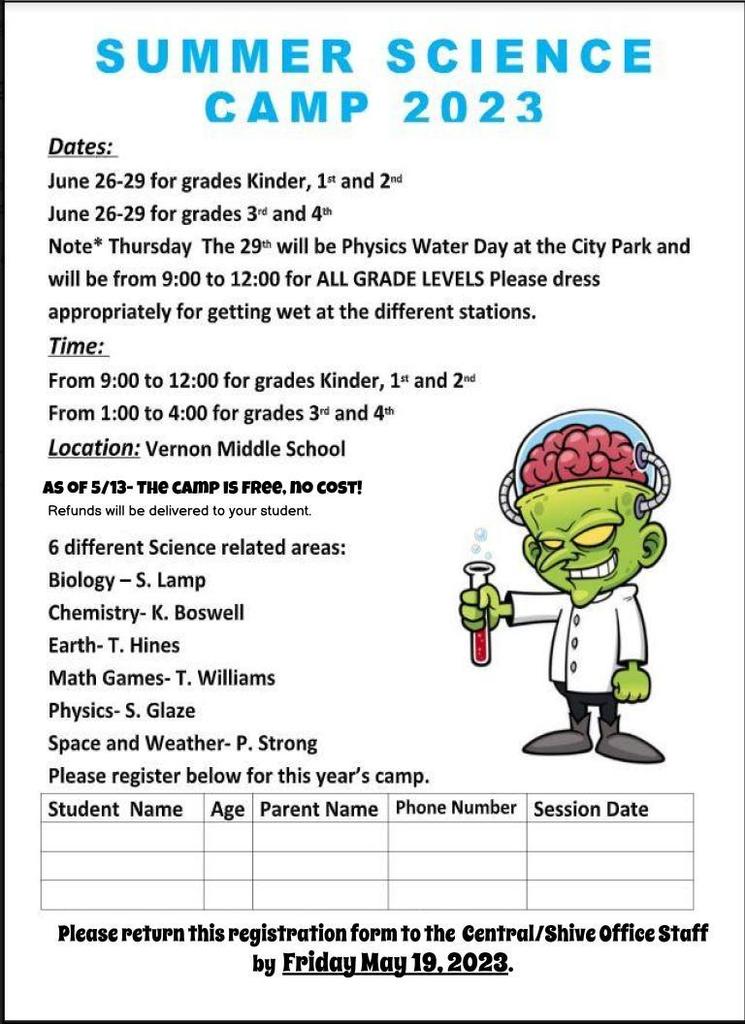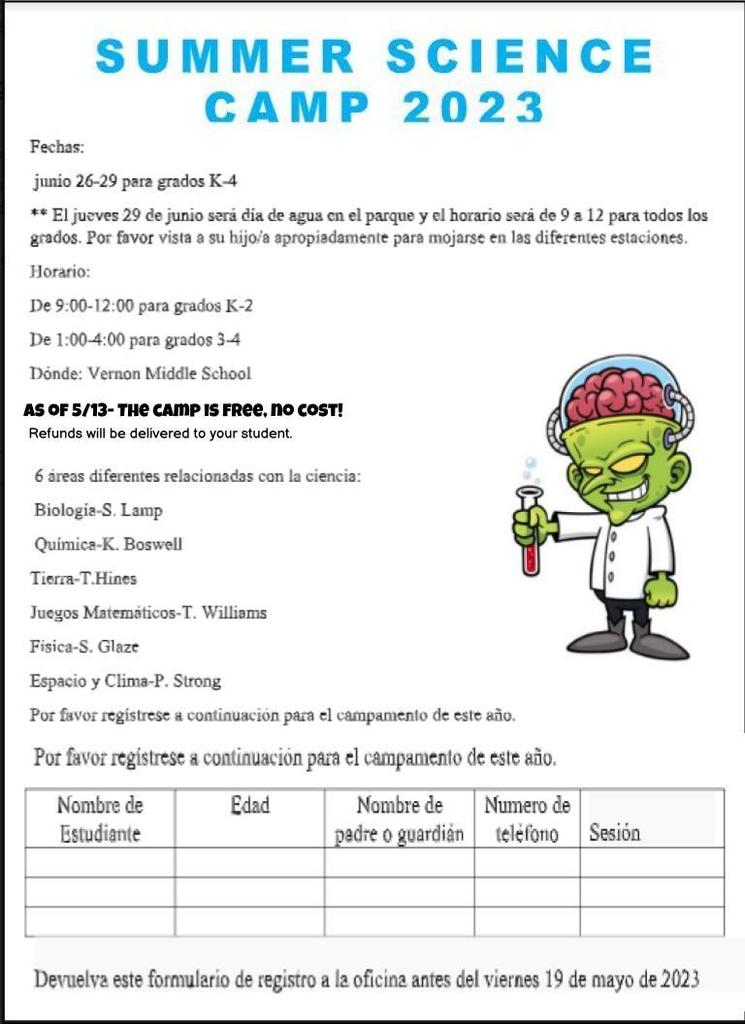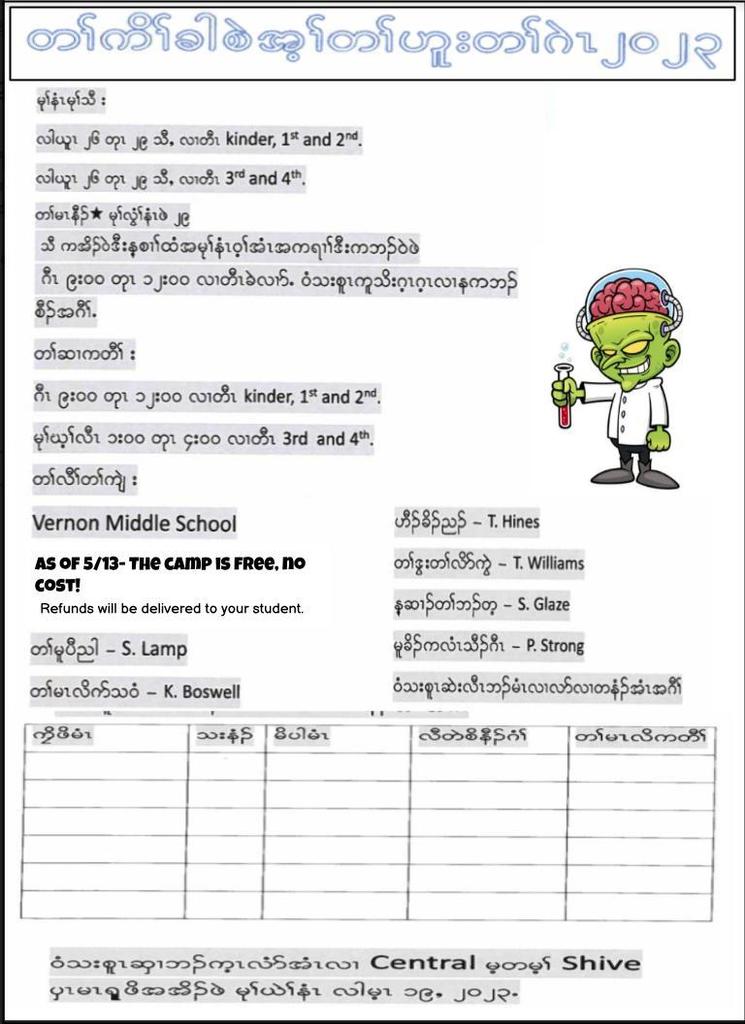 We stopped by the Vernon Middle School today and visited with two students who are attending summer school, along with one teacher to get their thoughts on summer school. You can check out the students' thoughts by clicking on this link
https://youtu.be/zqEYt39TBq8
and click on this link
https://youtu.be/bHfdW8QEydA
to get the teacher's thoughts.
Future Lady Lions working on their volleyball skills at the Champions Volleyball Camp being held this week at D.O. Fulton Gym. These are scenes from this morning's session for incoming 6th thru 9th graders.