GOOD LUCK!! To our Vernon Lions tennis team as they open district play today with a dual match in Iowa Park against the Hawks. The match starts at 4 p.m.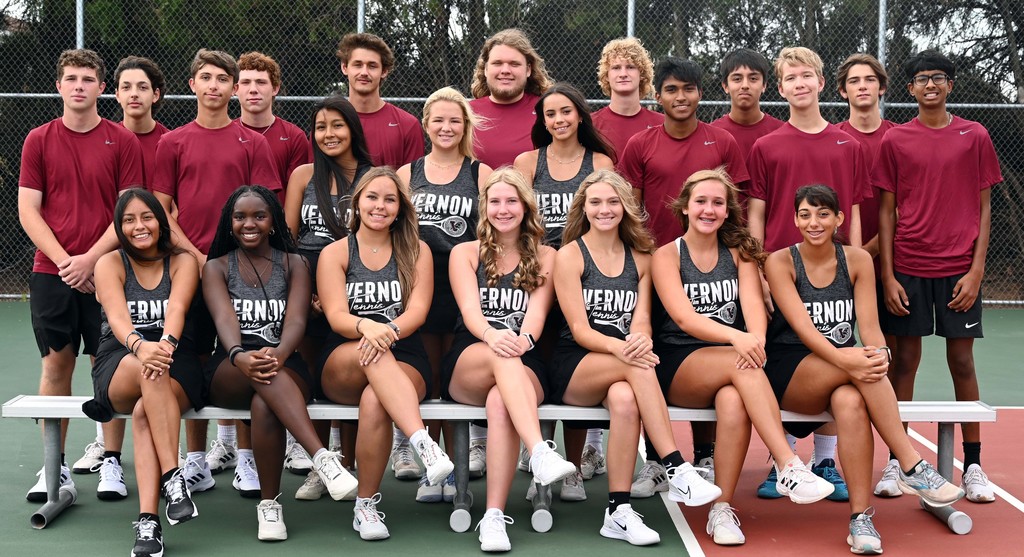 Congratulations to these Lions for earning Player of the Week honors for their performance in Vernon's 40-20 victory over City View. Their photo will be up on the digital sign at the Administrative Center all week. The Lions remain on the road this Friday, traveling to Gainesville to take on the Leopards. Game time is 7:30 p.m.
HOMECOMING 2023 is right around the corner! Last day to sign up to host a booth is August 31st. Please use
https://bit.ly/LIONSROAR
to sign-up and reserve your spot! We are ready to hear you ROAR!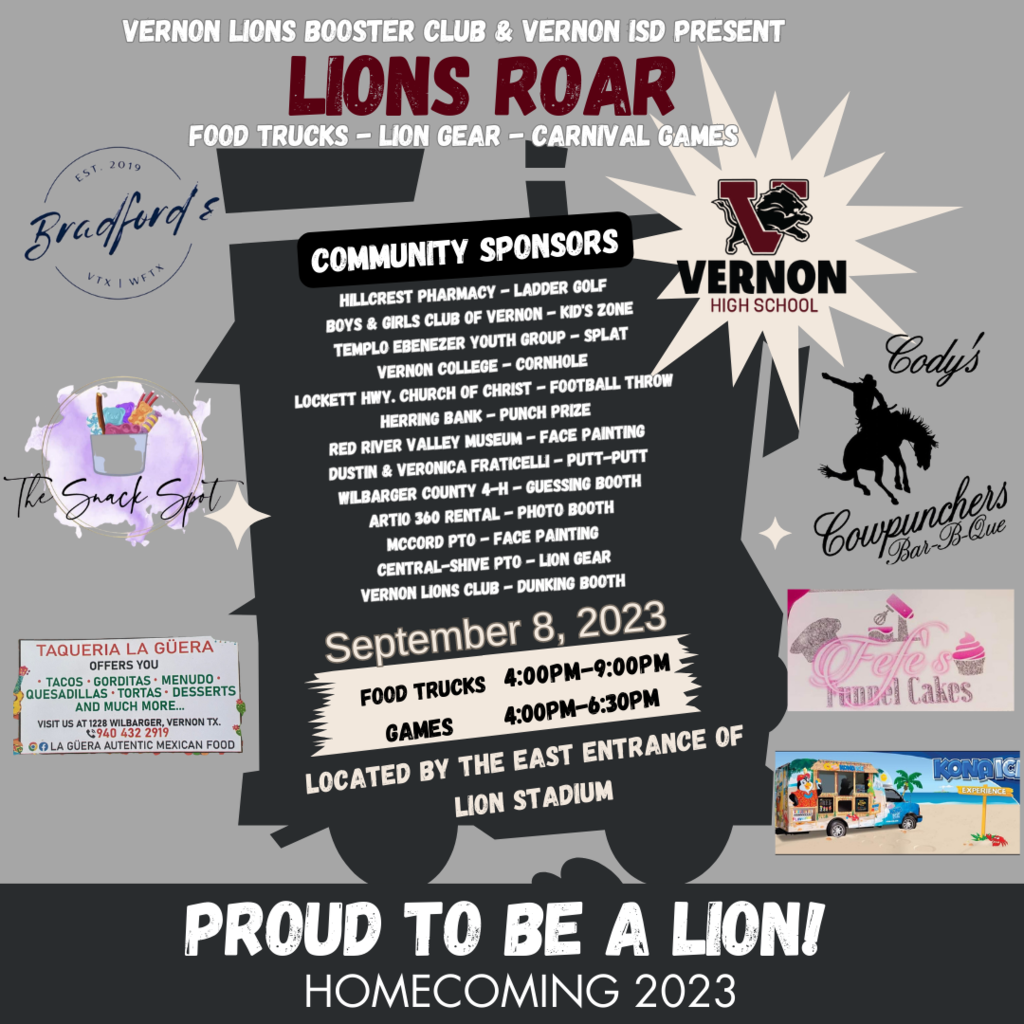 Students in Brett White's history class stepped outside Friday to play a game from the Early people era. Using contextual data and educational guessing, the students played the primitive game that would be similar to bowling today.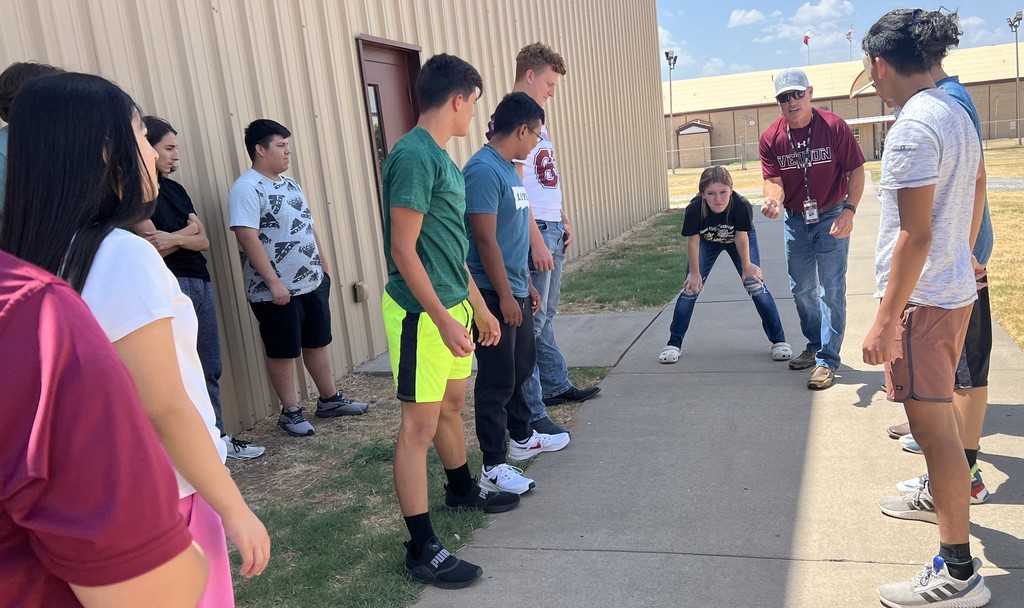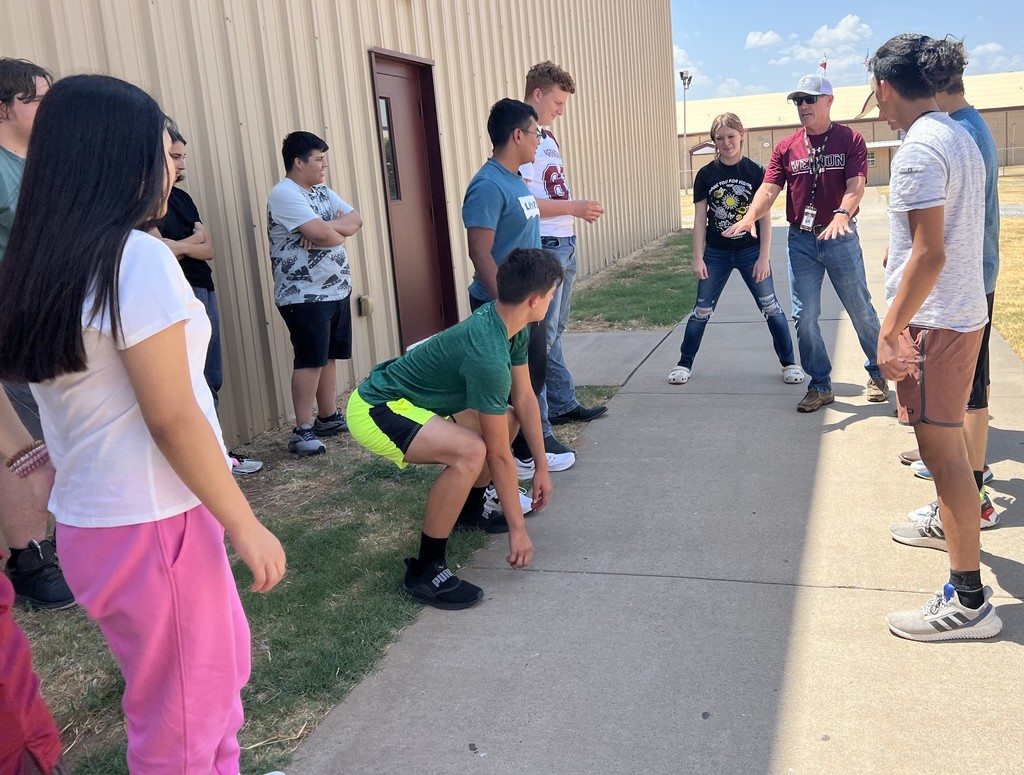 The Lions (1-0) stay on the road this week, traveling to Gainesville to take on the Leopards (1-0). The game time has been changed to 7:30 p.m. Tickets must be purchased online. No tickets will be sold at the gate. Go to
www.gainesvilleisd.org/Domain/1376
to purchase tickets.

Friday's pep rally will be held at 9:30 a.m., due to it being an early release Friday. Spirit Friday theme is "Building Our Way Up!!! The Future is Bright!!!" so wear your Neon Colors!! 2nd and 3rd graders will be attending the pep rally this week. The Lions will travel to Gainesville to take on the Leopards for Game 2 of the 2023 season.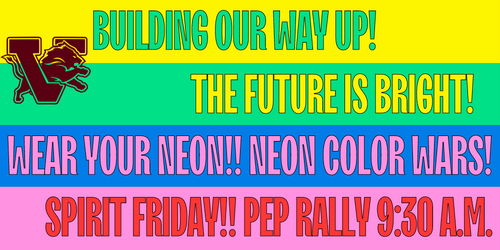 A few scenes from Friday's Pep Rally. The cheers from the pep rally carried over to the football field Friday night, as the Lions did indeed "Rope the Mustangs" with their 40-20 victory in the season-opener.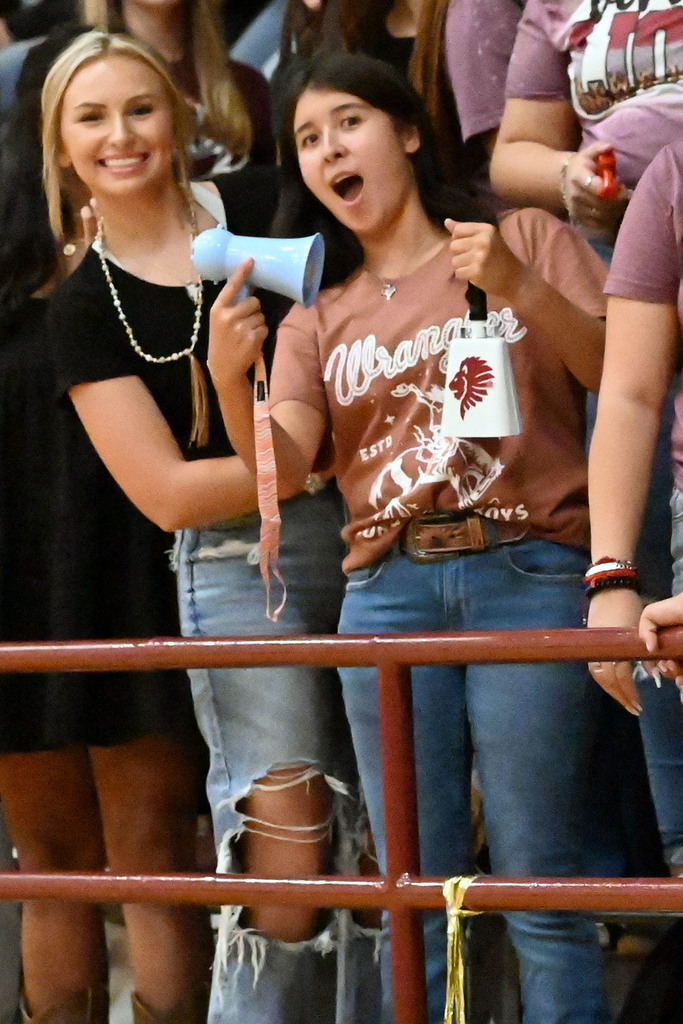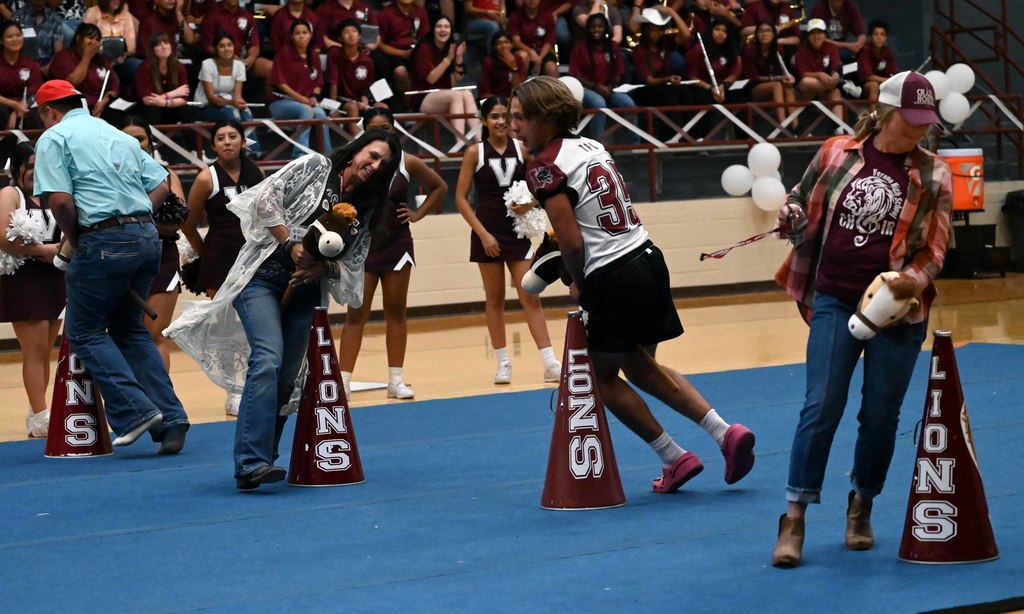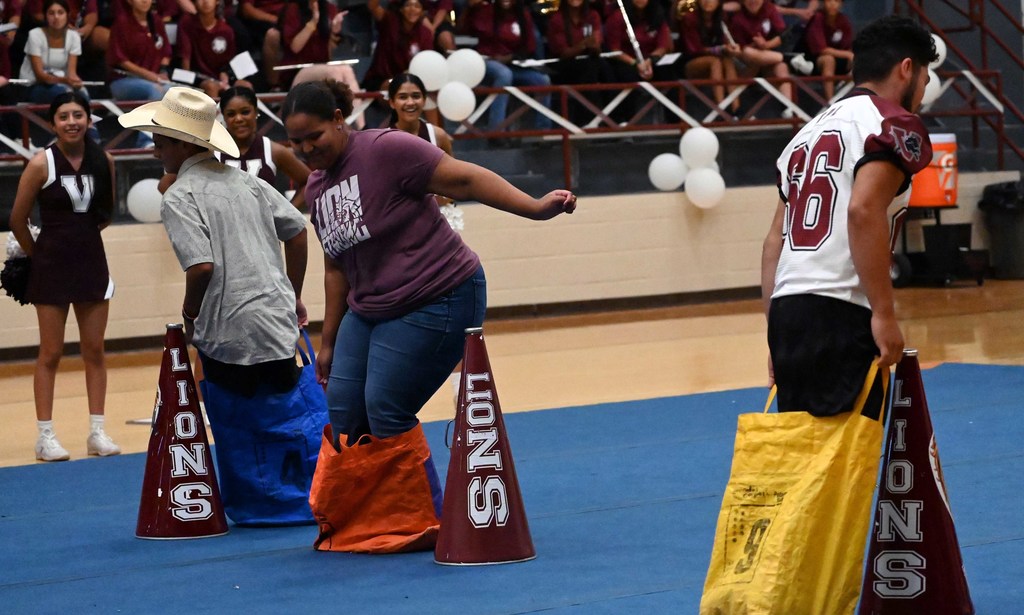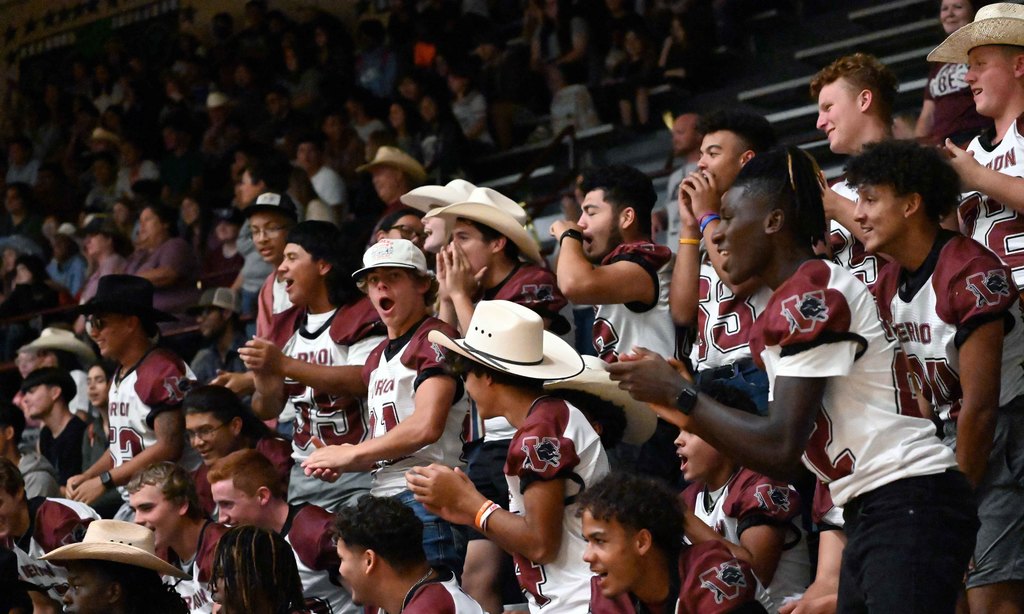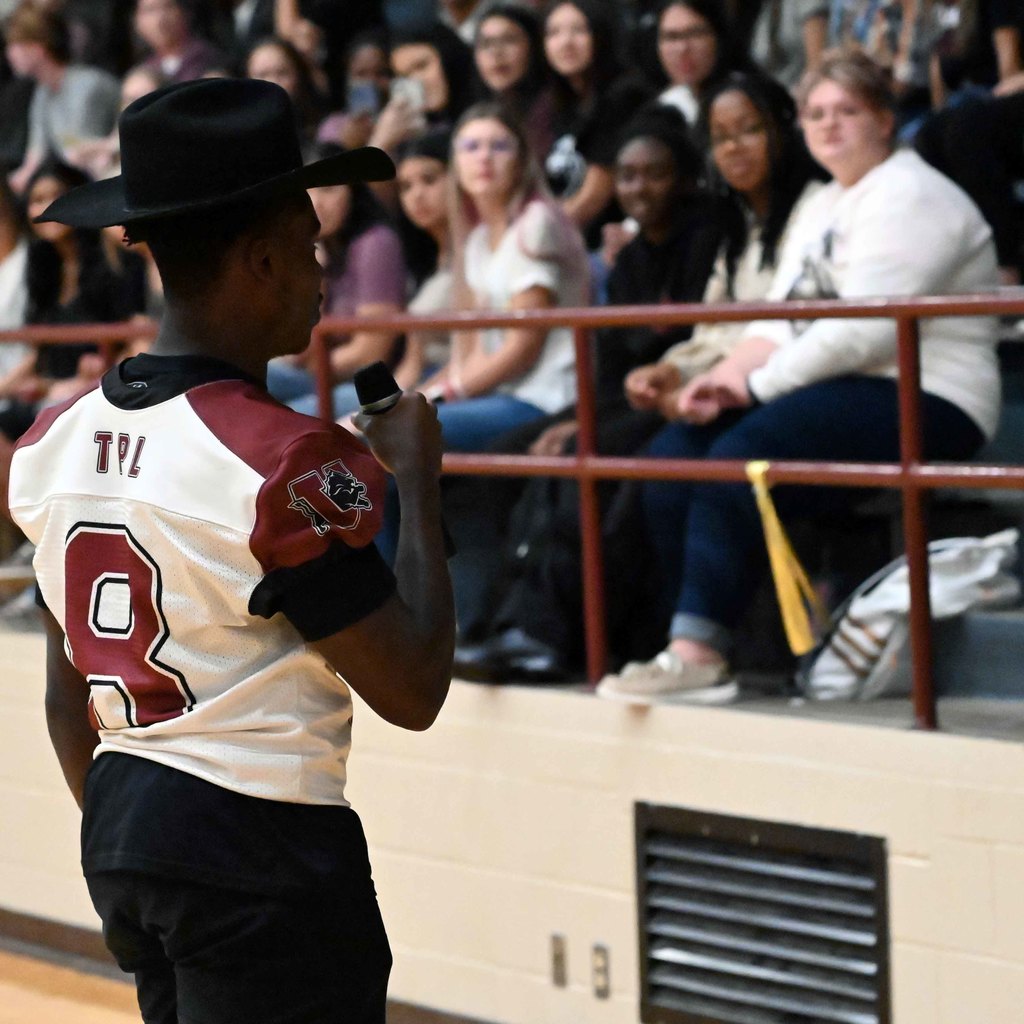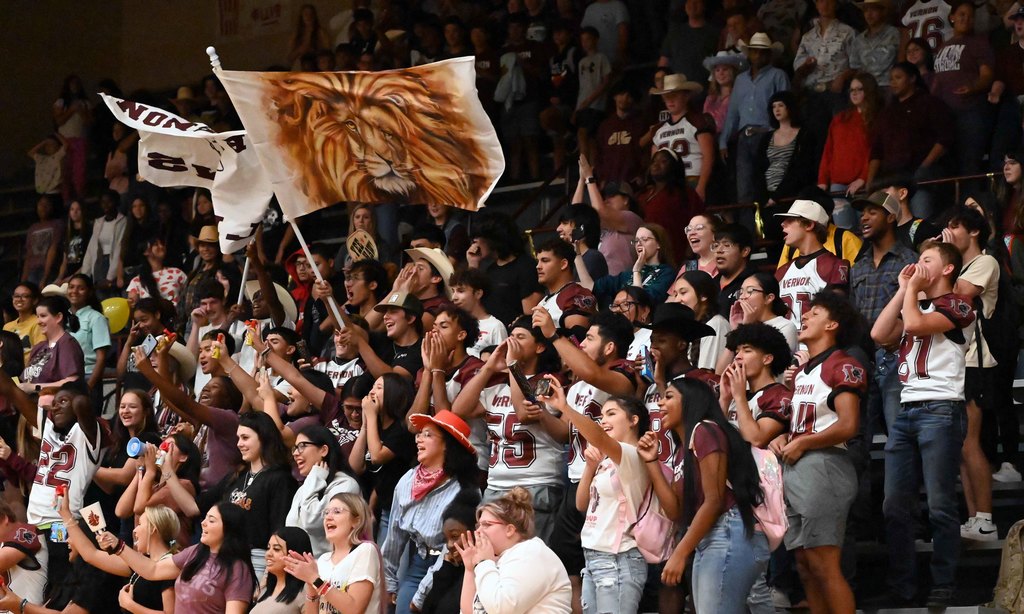 It's the Lions for the victory as they rope the Mustangs, 40-20, in their season-opener tonight!! Vernon racked up over 500 yards of total offense. The Lions are 1-0 and will take on Gainesville next Friday night.

Vernon ISD has started using a new program for parents and teachers to have an extra avenue of communication. This program is called Rooms and is hosted by a company named Thrillshare. Some of our parents have already started accessing Rooms but we have a lot of questions regarding the platform. This is totally expected with anything that is new. We have created a webpage with FAQ's for parents along with some helpful videos. You can find that page here:
https://bit.ly/VISDParentRooms
If you have additional questions about Rooms after looking at the webpage, please feel free to email
chantilly.sweet@visdtx.org
.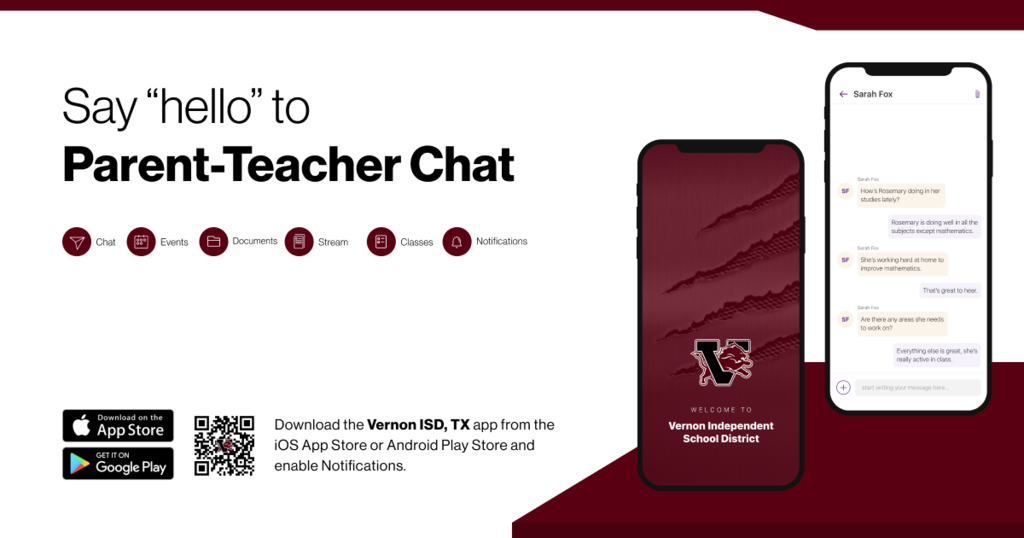 Two members of our Maintenance & Grounds crew got into the act and are showing their Lion spirit!!! Let's Rope a Mustang!!! #ProudtobeaLION
In his latest community message, Vernon ISD Supt. Dr. Kermit Ward reports the Vernon ISD tax cut could save Vernon homeowners hundreds of dollars. "Each August brings about newfound energy and excitement amongst educators as we get kids back in our buildings. Also occurring every August is the work to set a new budget for the school year and the tax rate that will support that budget. Our CFO, Clay Montgomery has carefully and consistently worked on this over the entire summer and we realized early on that something rare and amazing was about to happen." To read the rest of Dr. Ward's message, go to
www.vernonisd.org

Vernon ISD Supt. Dr. Kermit Ward visited VHS this morning and found a volunteer to help him practice his roping skills, as the Lions prepare to "Rope a Mustang" tonight. The Lions travel to Wichita Falls to take on the City View Mustangs tonight in the 2023 season-opener. Game time is 7:30 p.m. Who else is showing their Lion pride!! We want to hear you ROAR!!! Post a pic in comments or #ProudtobeaLION
Vernon ISD Asst. Superintendent Blaise Boswell and VHS Assistant Principal Jeremy Reeder got their first look at the 2022-23 yearbook this morning as they were presented copies by yearbook staff members Kellan Byars, Cirstin Ivy, Carleigh Ivy and McKyla Myers this morning.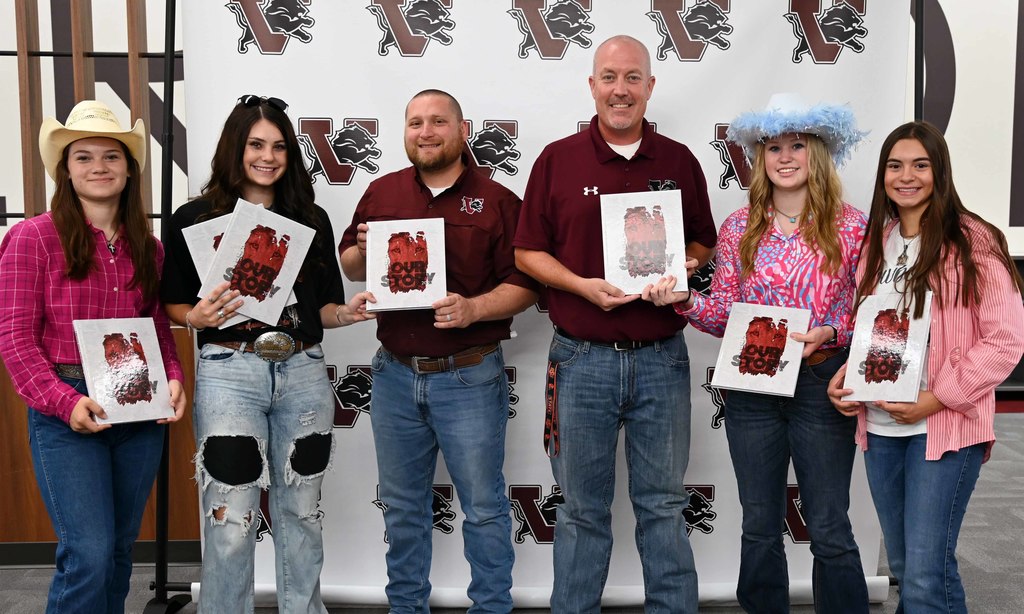 Staff members at the VISD Administrative Center are showing their Lion Spirit and are ready to "Rope a Mustang!" Who else is showing their Lion pride!! We want to hear you ROAR!!! Post a pic in comments or #ProudtobeaLION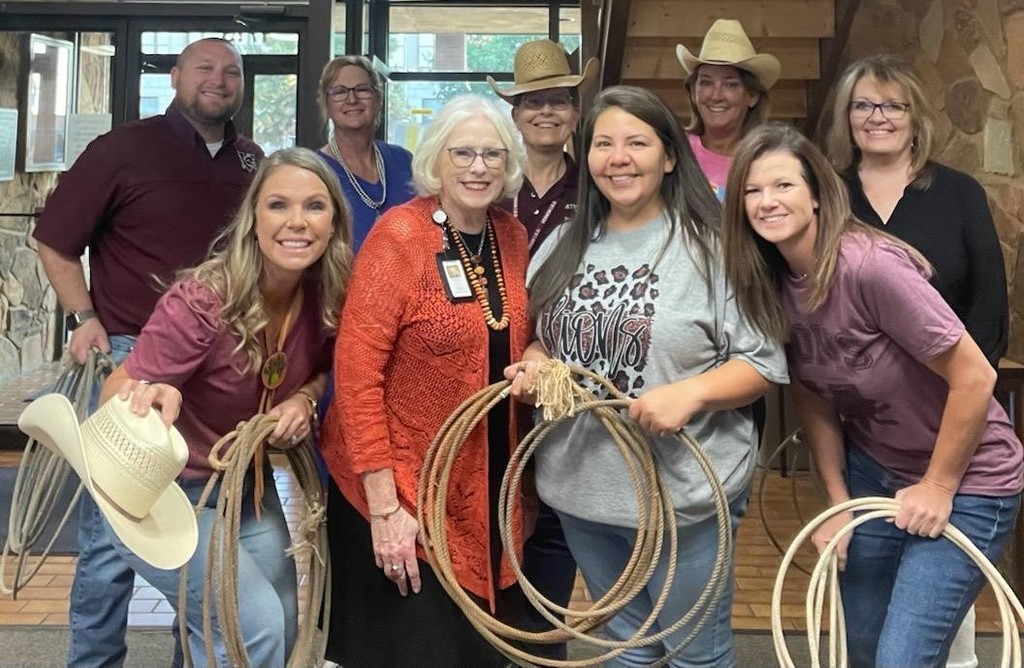 Our Vernon Lady Lions defeated Childress, 25-15, 25-14, 25-19, Tuesday night and are now 8-9 for the season. Cited as Game Changers in the match were Mari Johnson, with 8 kills, 2 blocks, 5 ace serves and 3 digs; Cirstin Ivy, with 7 kills, 2 ace serves and 10 digs; and Zayleigh Sweet, with 4 kills and 3 blocks. The Lady Lions are open this weekend.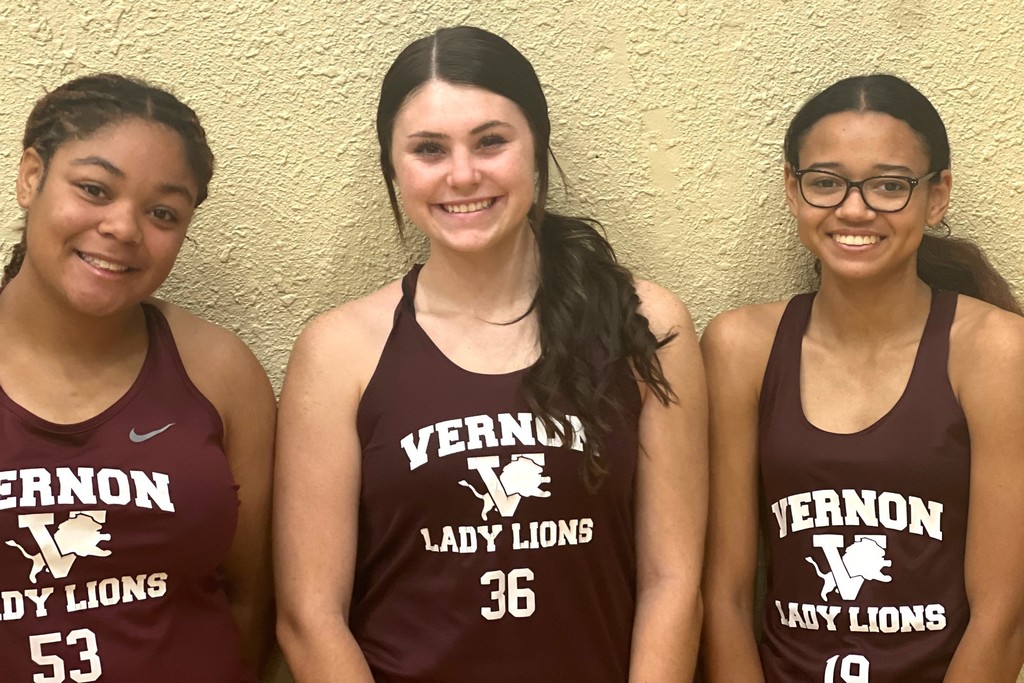 PARENTS, GRANDPARENTS, AUNTS, UNCLES & GUARDIANS OF STUDENTS AT ALL VISD CAMPUSES!!!! Please join us at 3 p.m., Sunday, in the VHS Media Center! We will be discussing more opportunities for you to be involved in your child's education! 🦁Volunteer Requirements and Activities 🦁PTO Membership Drive 🦁Dudes on Duty 🦁Computers will be available to complete the online volunteer application 🦁Lion Swag will be available for purchase You will access the media center by entering through the south media center door near the front horseshoe drive. If you would like to join the PTO here is a link to get you started:
https://bit.ly/VernonPTOSIGNUP
Vernon fans planning to attend the Lions' season-opener Friday night in Wichita Falls against the City View Mustangs will need to purchase tickets online. No tickets will be sold at the gate. Click on the link below or go to
https://www.cityview-isd.net/page/athletic-tickets
to purchase tickets. Game time is 7:30 p.m.

Cirstin Ivy, McKyla Myers and Kellan Byars, members of the VHS Yearbook Staff, were busy today handing out 2022-23 yearbooks to students, as well as to VHS Principal Cynthia Jackson and Assistant Principal Mariah Byars, and to VISD Supt. Dr. Kermit Ward. The 2022-23 yearbook included all spring sports and activities, including graduation.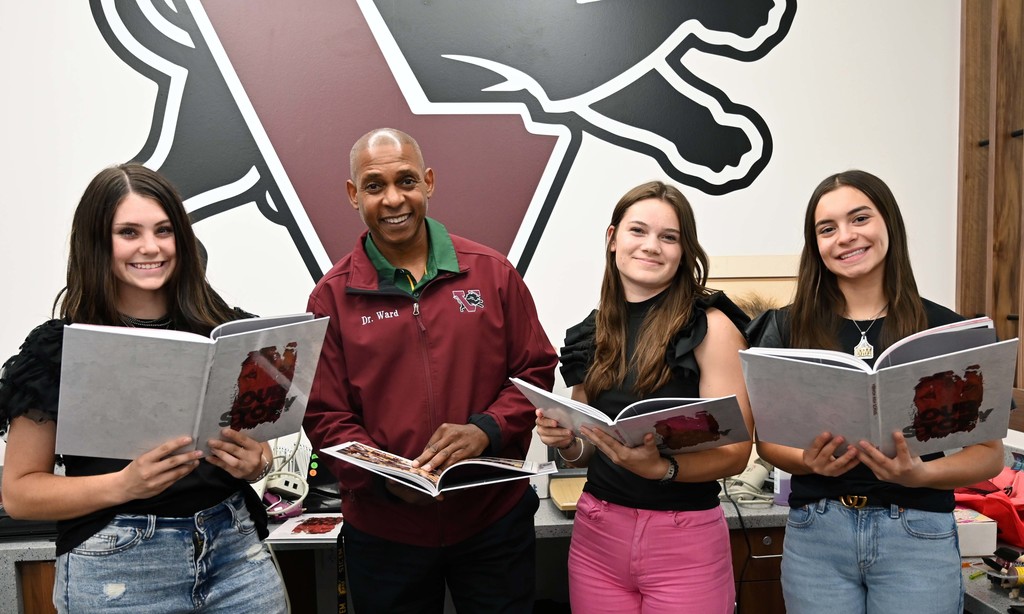 Our Vernon Lady Lions claimed the championship of the Bronze Division Saturday at the Lu Allen Volleyball Tournament in Graham. They will hit their home court at 6 p.m., tonight for a match against Childress. JV games begin the action at 4 p.m. and 5 p.m. Purchase tickets online at
https://www.vernonisd.org/page/ticket-purchases
Are you ready?!!! Lions' 2023 season kicks off Friday vs. City View!!