Vernon ISD staff wrapped up a week of professional development Friday afternoon with a convocation held at the First Baptist Church. Supt. Dr. Kermit Ward laid out expectations and goals for the upcoming 2023-24 school year, while guest speaker Vance Morris, a long-time educator and school administrator, gave a motivational talk on the characteristics of a great teacher. Those attending also had the opportunity to go home with some great door prizes.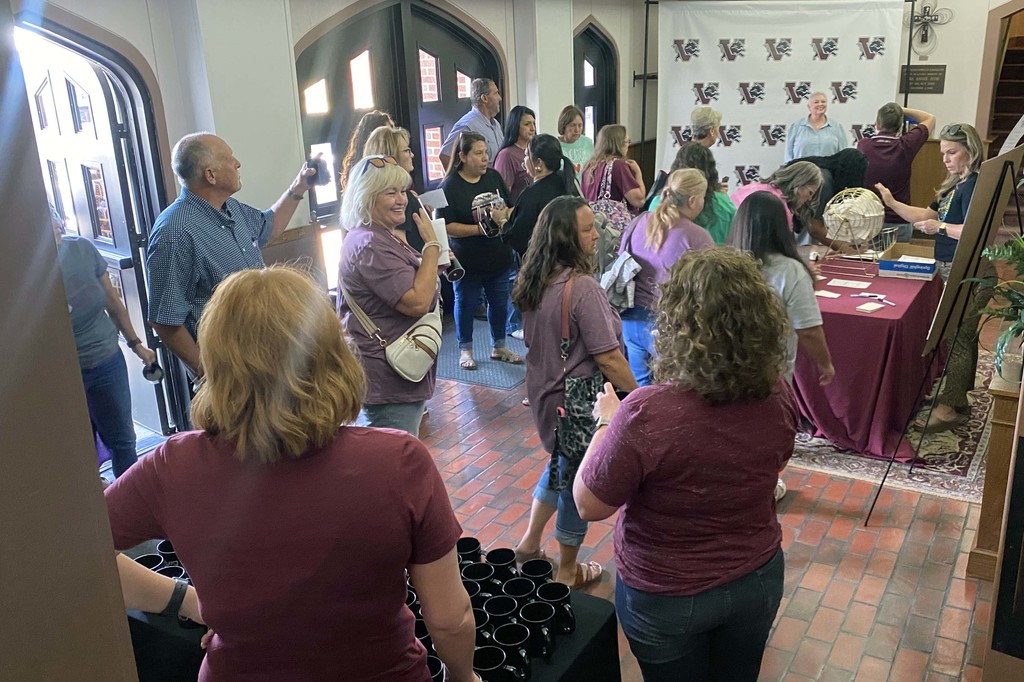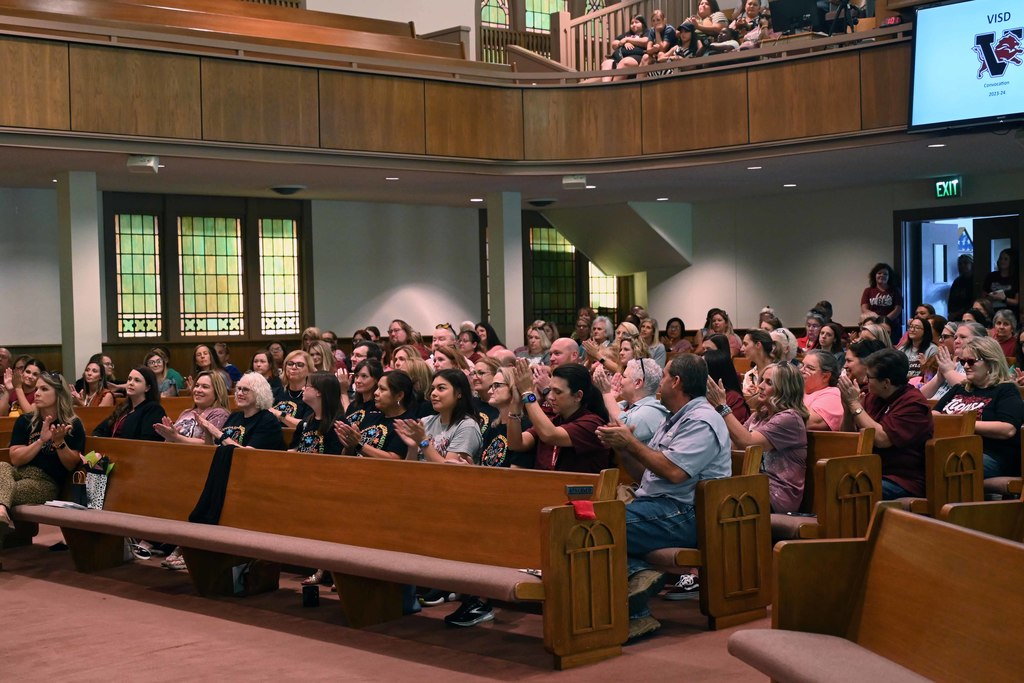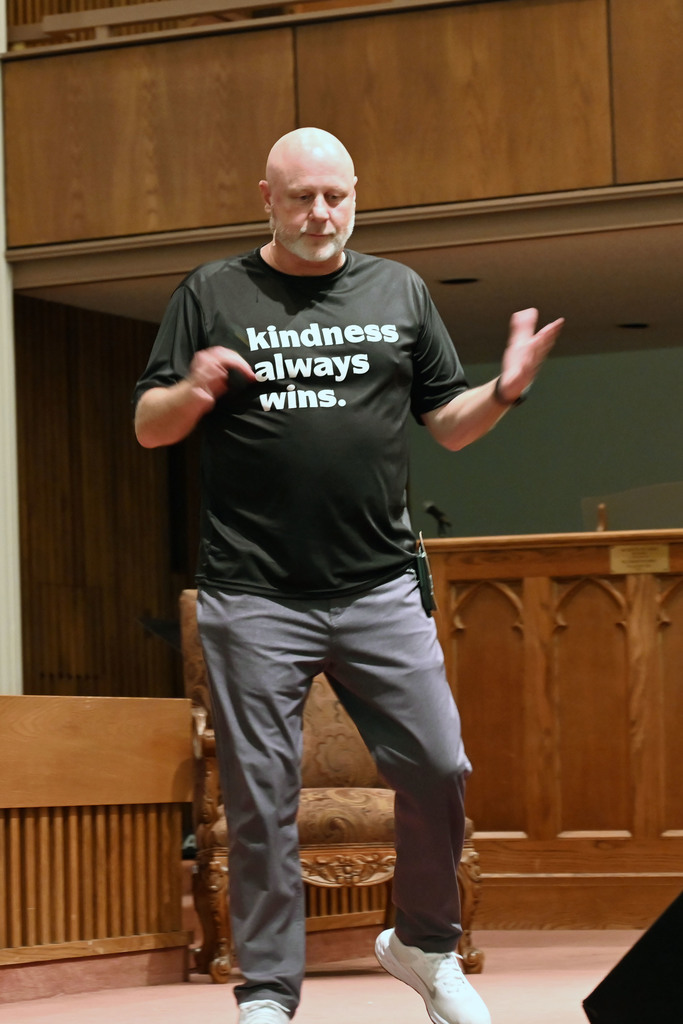 📣 Calling all male volunteers! 🙋‍♂️ Are you interested in making a positive impact in the lives of young students? Vernon ISD is looking for enthusiastic men to help out during morning drop off and lunch/recess time at our schools. Your presence and mentorship can make a huge difference. Join us in creating a fun and safe environment for kids to thrive. You do not have to have a child on one of these campuses to participate, but you must complete a volunteer application found here:
https://bit.ly/VISDVolunteerApplication
#VolunteerForKids #MentorshipMatters #DudesOnDuty
DON'T FORGET!! Our Roarin' Lion Band is holding a barbecue brisket fundraiser today and tomorrow. Grab you some good barbecue, support a good cause, and enjoy all the Summer's Last Blast activities.
We are 16 days away from the season opener for our 2023 Vernon Lions and team captains leading the squad this season will be -- Jevon Fanner, Johnny Pruitt, Shyne Rodriguez, Kale Sherrill and Ismael Urista. Lion coaches said these young men exemplify the discipline, hard work, attitude, consistency and leadership necessary for success at a very high level. They show up day in and day out and lead this team in both word and action.
ATTENTION!!! VHS freshmen orientation is 6 days away!! Mark your calendar!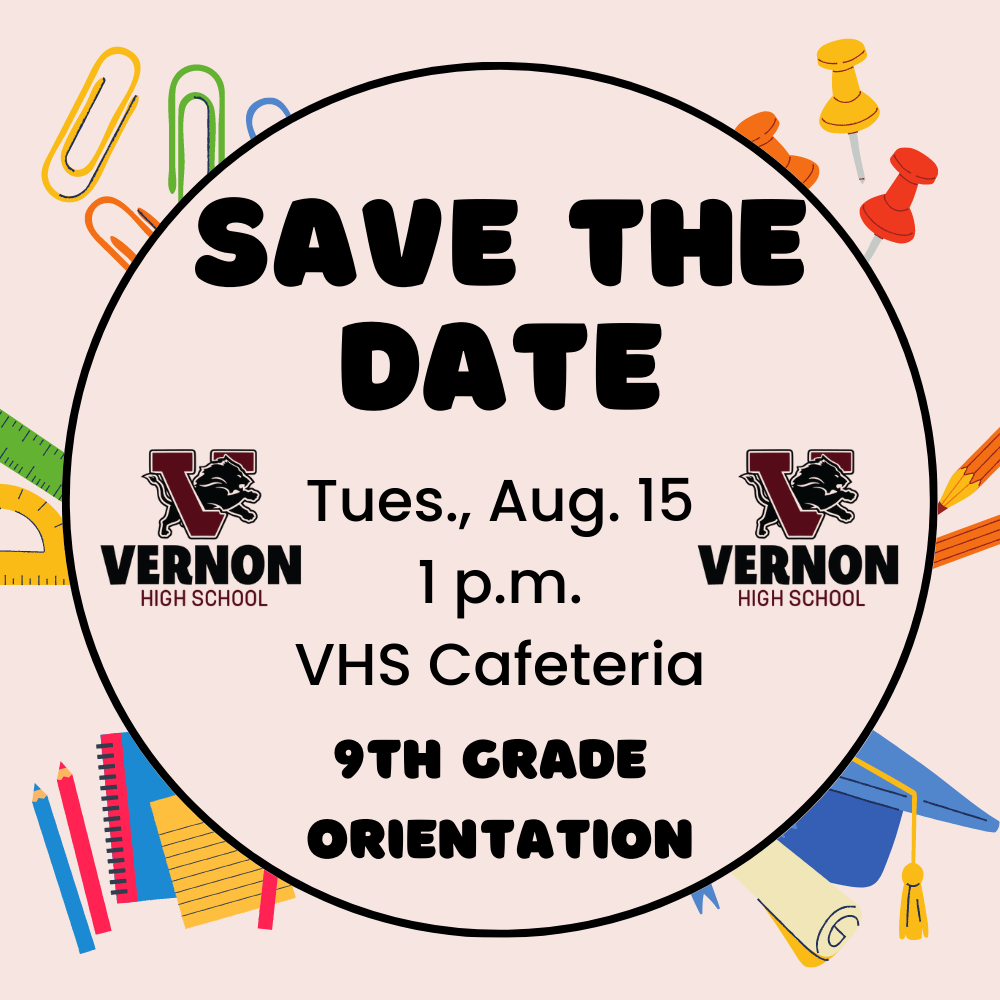 Vernon ISD staff members attended round two of professional development Tuesday. Sarah Swatzell, Director of Curriculum and Instruction, said the district's dedicated professionals arrived Tuesday morning ready to seize the opportunity to learn strategies for monitoring student progress and providing timely feedback to students. Teachers also participated in learning all the tips and tricks for utilizing promethean boards to deliver engaging instruction. She said VISD believes our students deserve to learn in modern, up-to-date classrooms! So every classroom has been elevated with new promethean boards! Paraprofessional attended training on inclusion strategies. Sarah said it was a great day to be a Lion!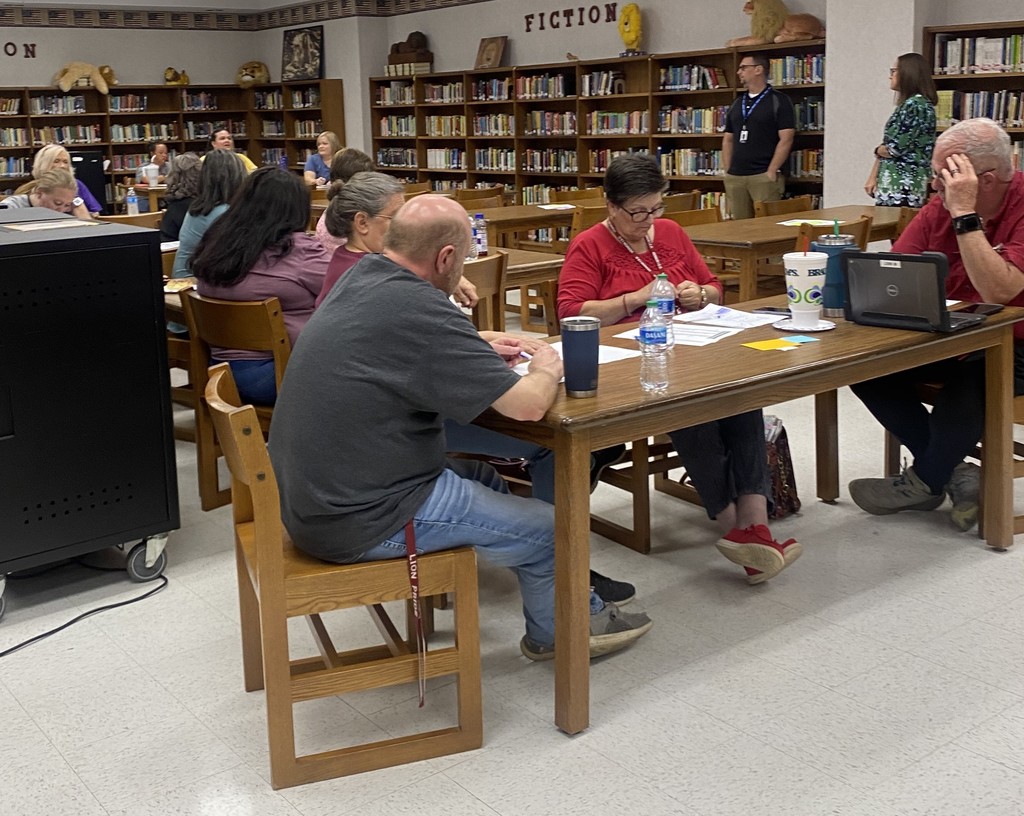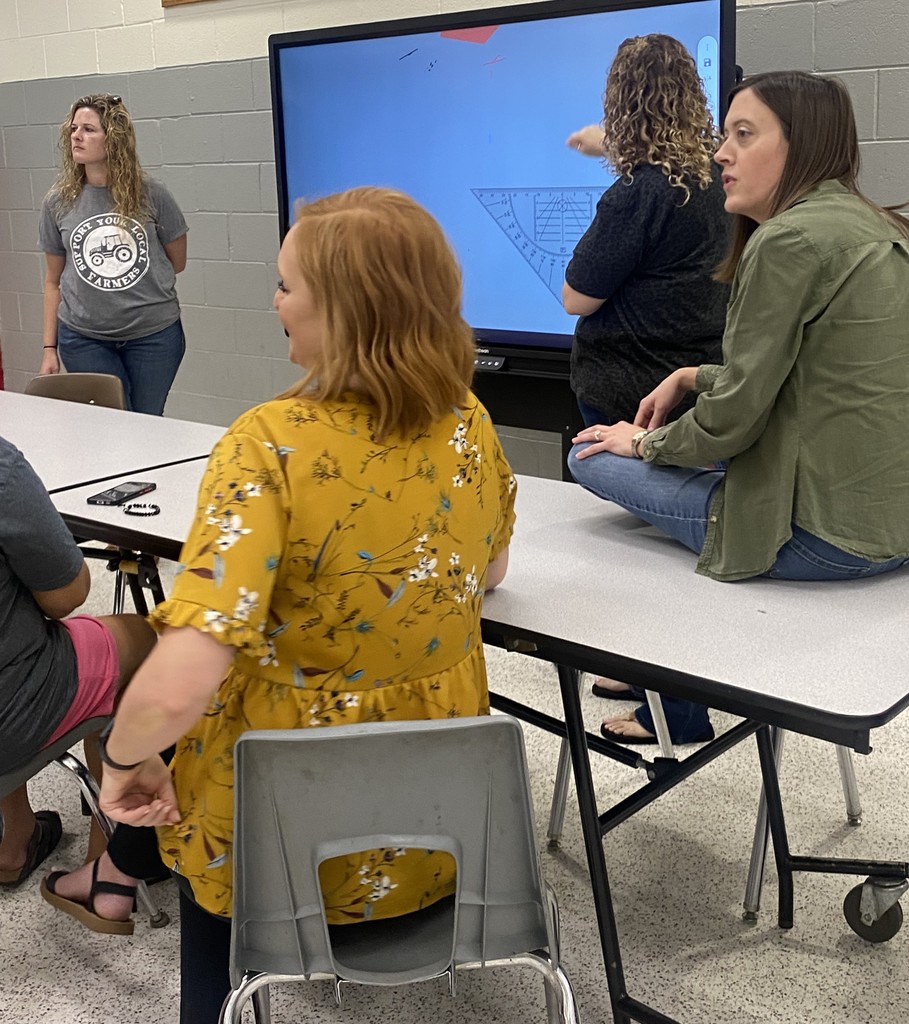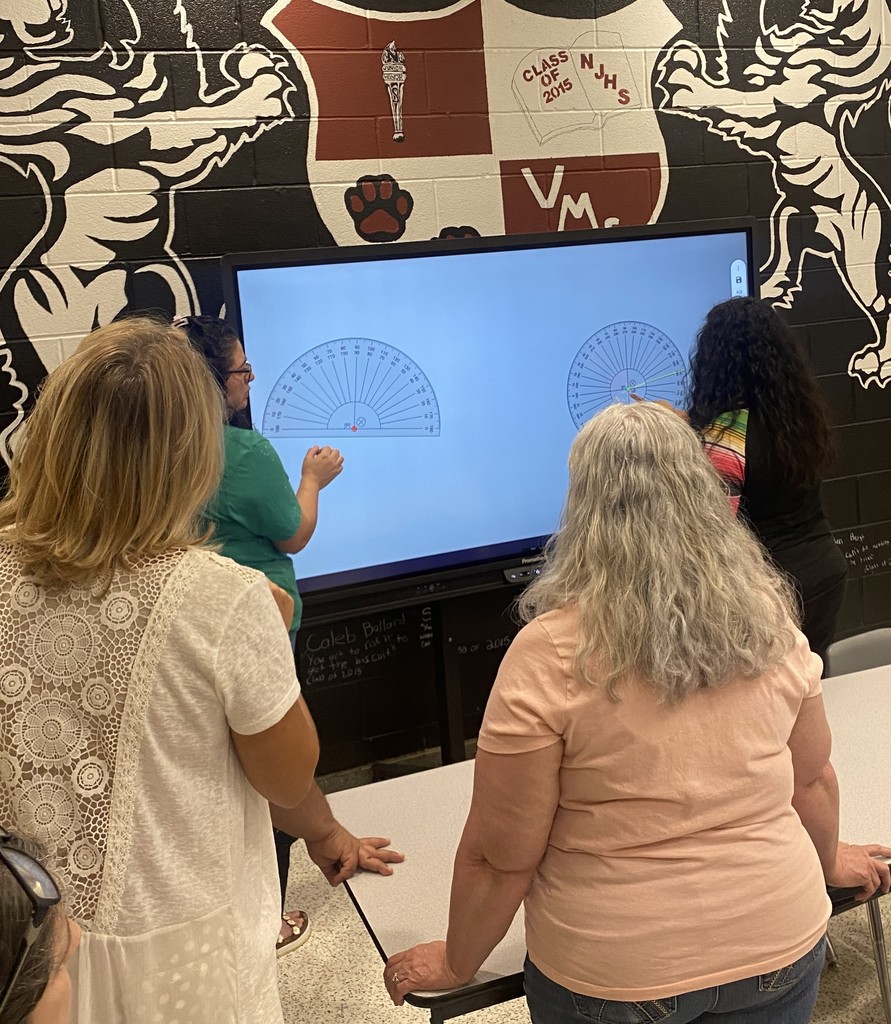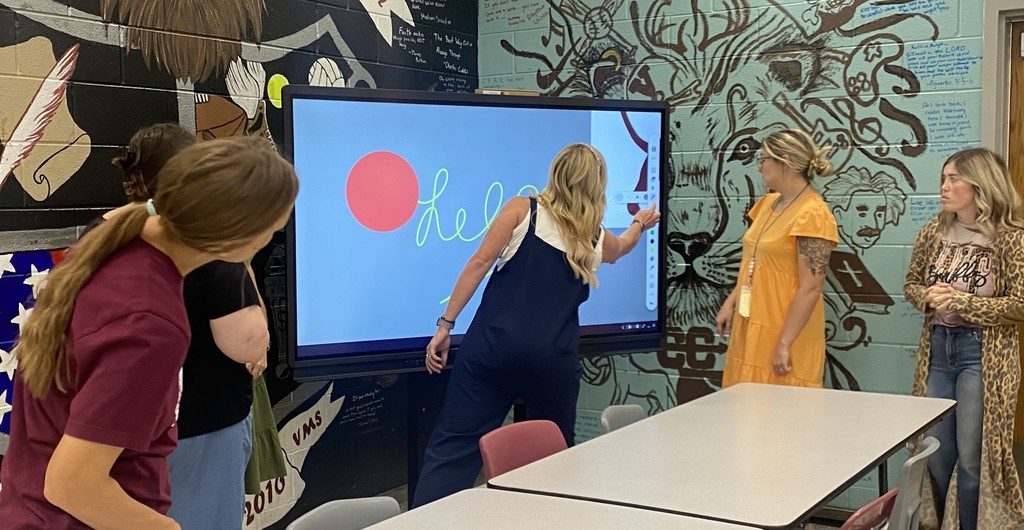 Our teachers have been diligently working on professional development throughout the summer. Our campus principals and teacher leaders participated in Capturing Kids' Hearts Leadership blueprint training in July. Teachers new to the district participated in the CKHs initial 2 day training last week, and all returning staff enjoyed a CKHs recharge today. Our teachers also participated in Special Education updates and TTESS training. Paraprofessionals attended a professional development with a Region 9 specialist in best practices for supporting all students. Sarah Swatzell, Director of Curriculum and Instruction, said our teachers returned today with excitement and were thoroughly engaged in the sessions that were provided. She was thrilled to see the buzz and energy from today's professional development sessions. The teachers' active engagement and enthusiasm have set an exciting tone for our upcoming school year! VISD believes our teachers' dedication to development makes a real difference.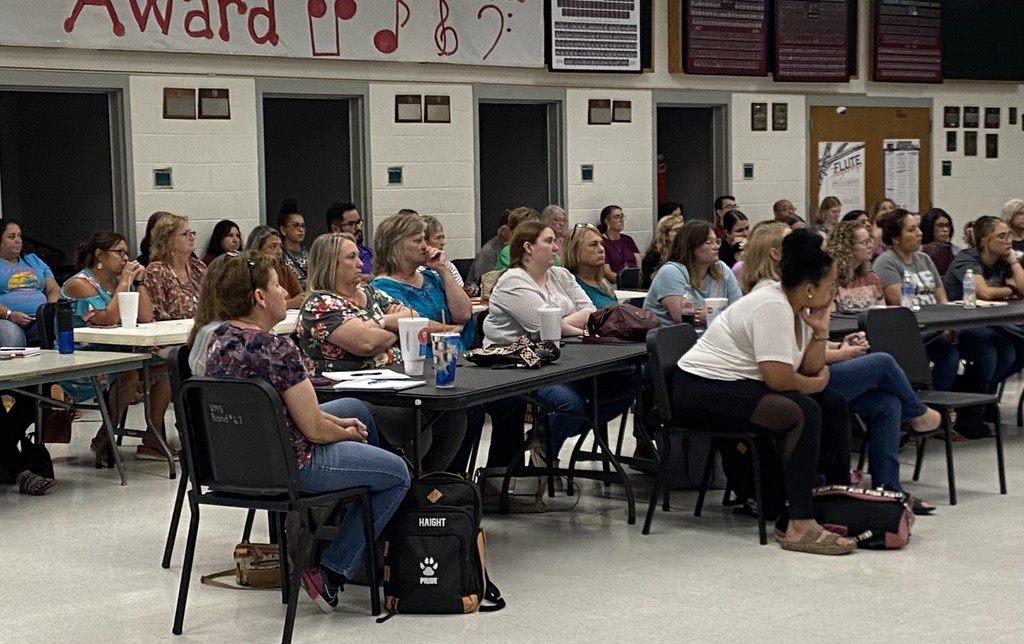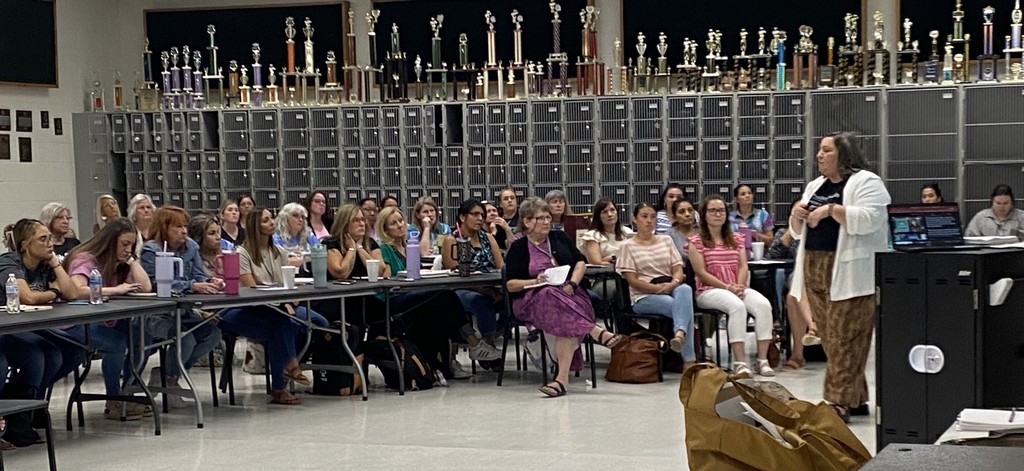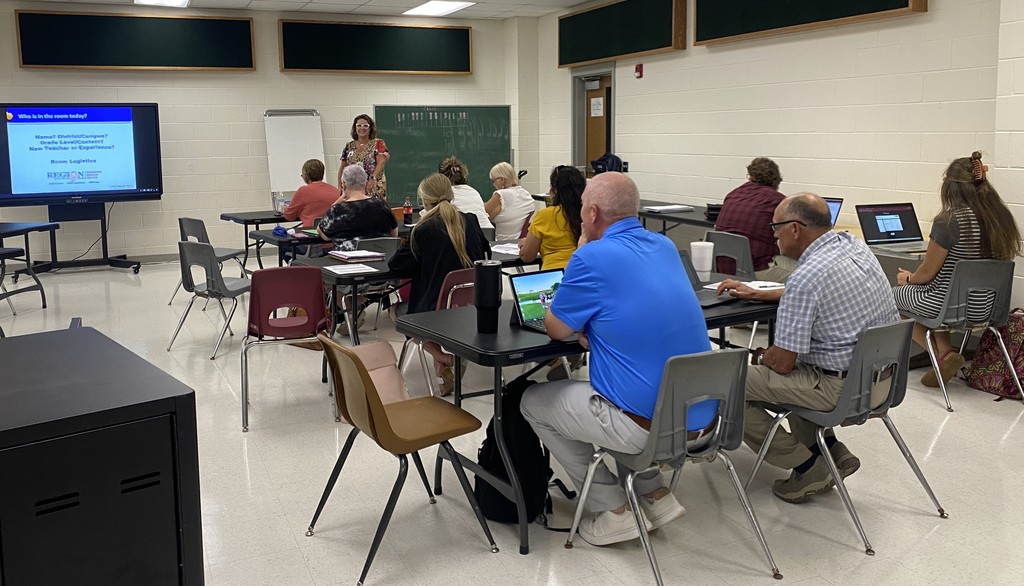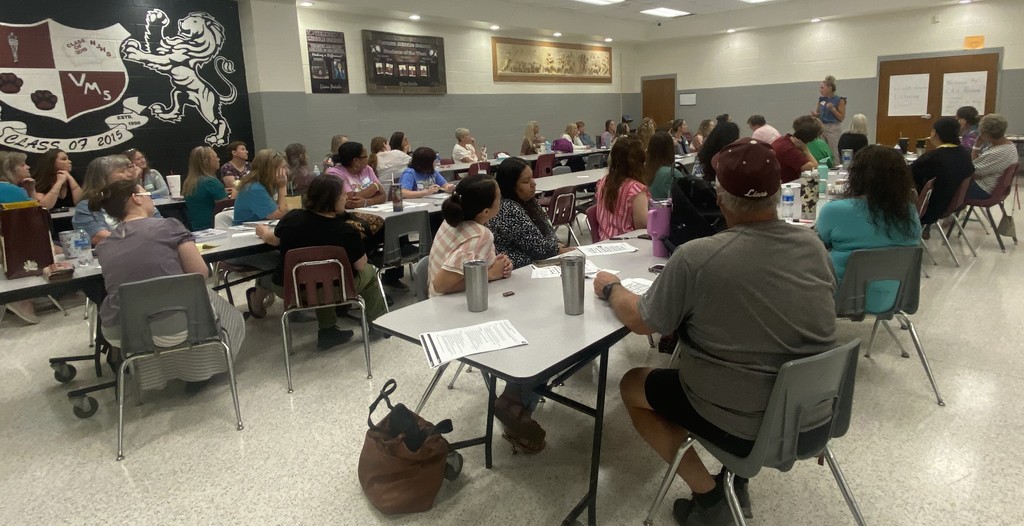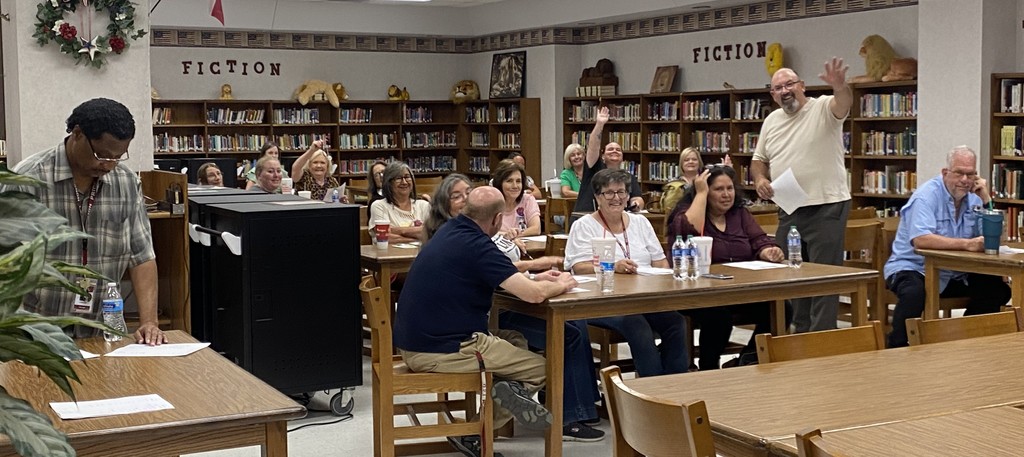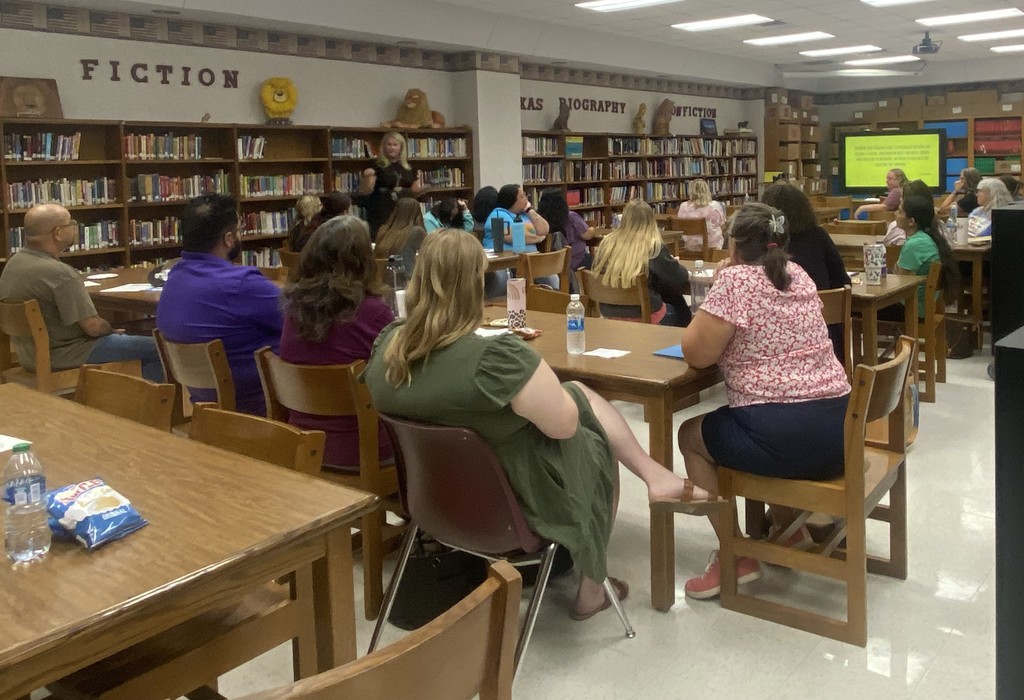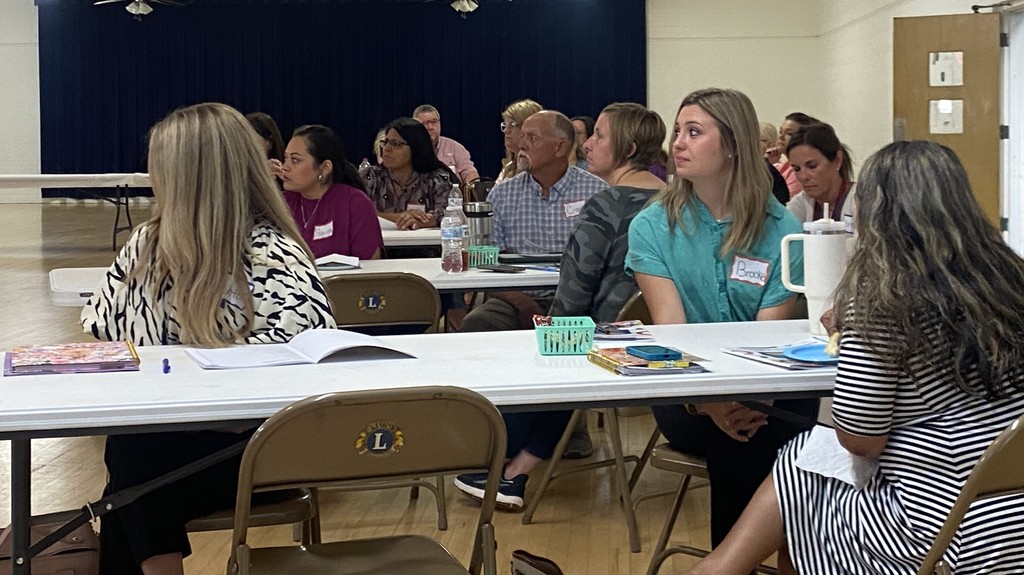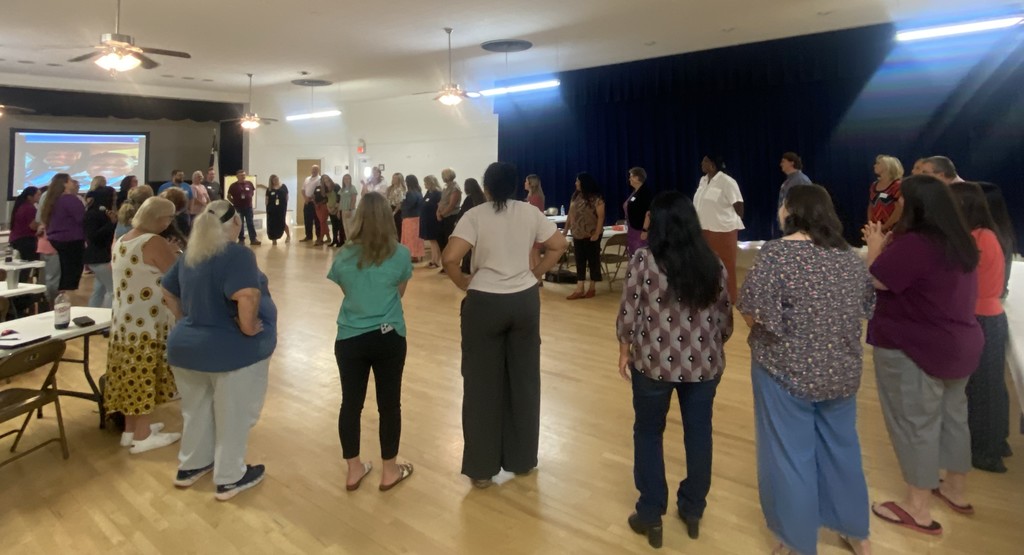 Vernon ISD announced it has qualified as a Community Eligibility Provision district, which means all district students will receive free breakfasts and lunches from school cafeterias for the 2023-24 school year. To read more about the program, following this link
https://www.vernonisd.org/article/1193628
Parents of Middle School and High School students are encouraged to attend these meetings this week to receiving information and have questions answered concerning honors classes.
Don't forget!!! Grab some great barbecue brisket Friday and Saturday, and support the Vernon Roarin' Lion Band!!!

Meet the Teacher will take place on Tuesday, August 15! Please see the attached picture for campus specific times. Meet the Lions will take place at the end of Meet the Teacher at the football stadium.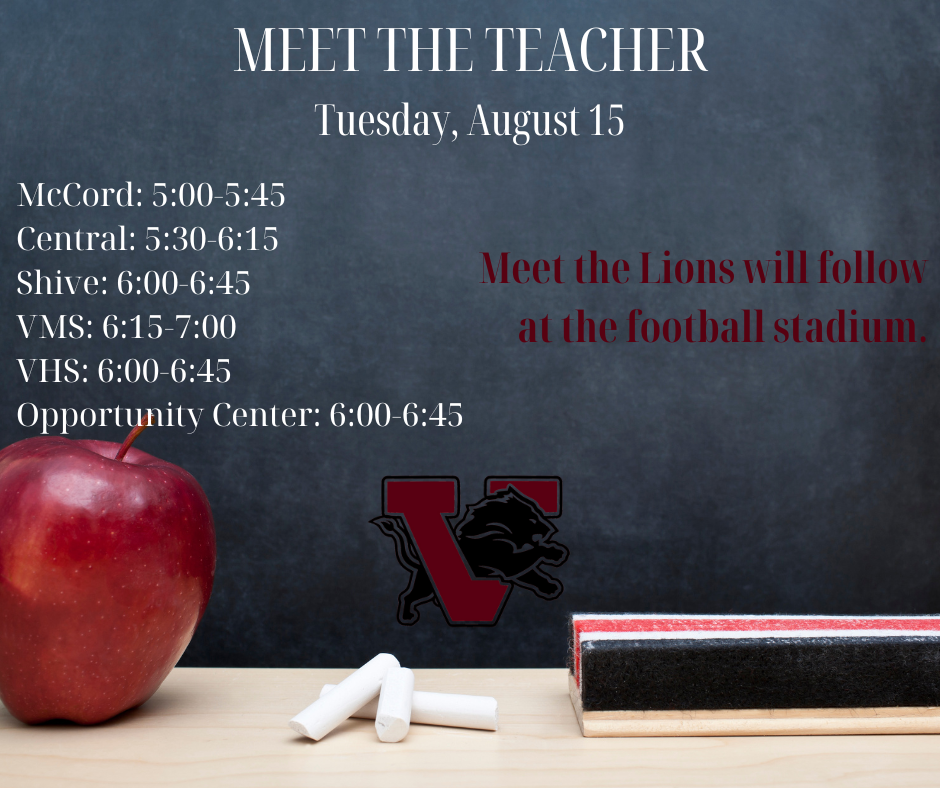 Sorry for the late post but -- our Vernon Lions will hit Leo Brittain Field at Lion Stadium tonight at Midnight for our annual Midnight Madness practice and intrasquad scrimmage. Head out to the stadium and get your first look at the 2023 Lions!! Tonight at Midnight!!

Parents seeking information about honors classes for their children need to attend a meeting at their child's campus to learn more. VMS on August 8th at 5:30 in the VMS cafeteria VHS on August 10th at 5:30 in the media center.
Ready for some great barbecue? Roarin' Lion Band fundraiser next Friday and Saturday. Grab you some barbecue and enjoy all the Summer's Last Blast activities.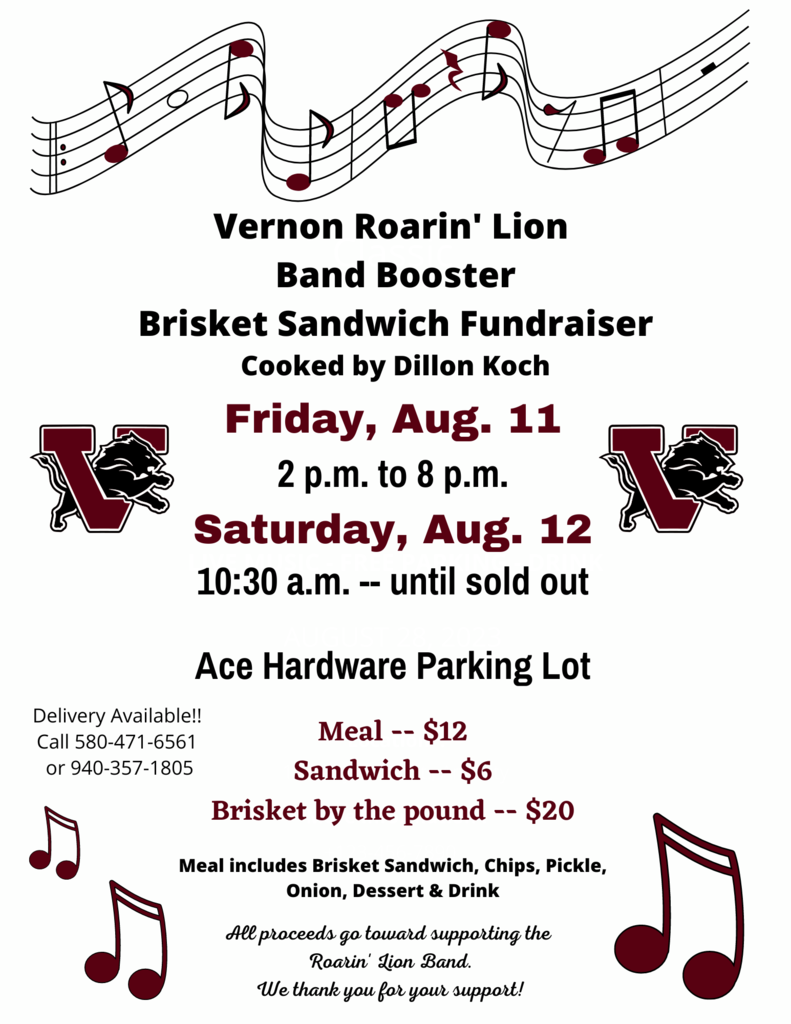 The start of the 2023-24 school year is just days away. If you have a child who attends school in the Vernon, Northside or Harrold school districts, and you're concerned about their development, check out the info and contact the Early Childhood Intervention agency that services those three school districts.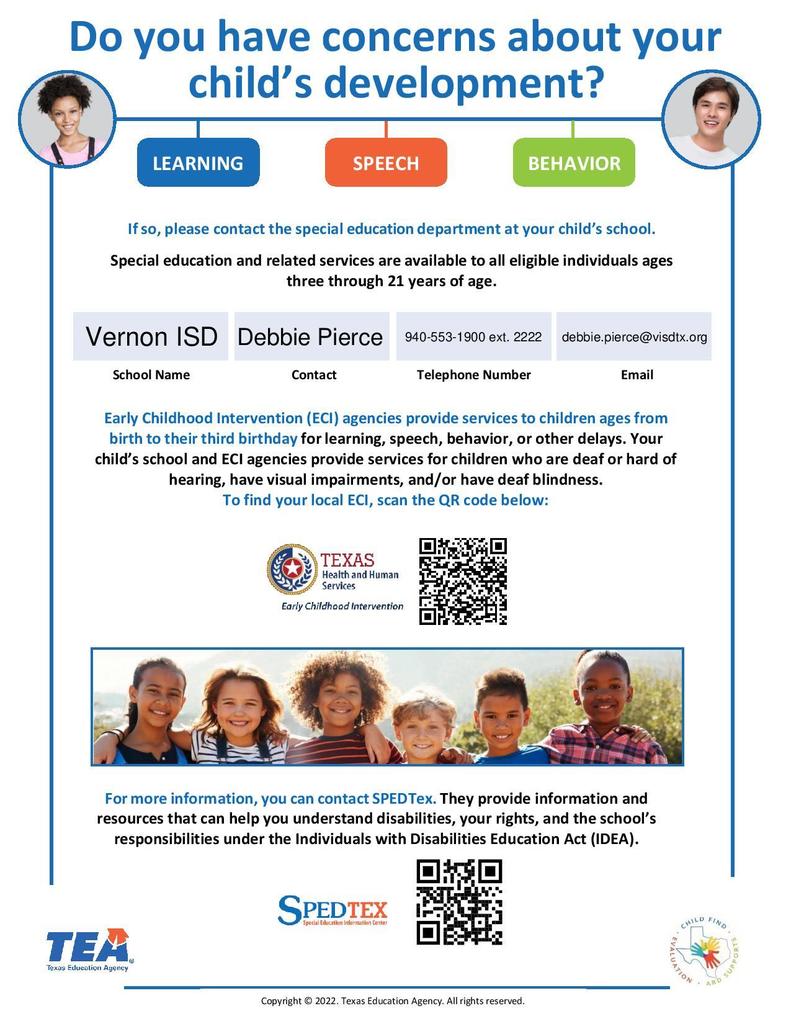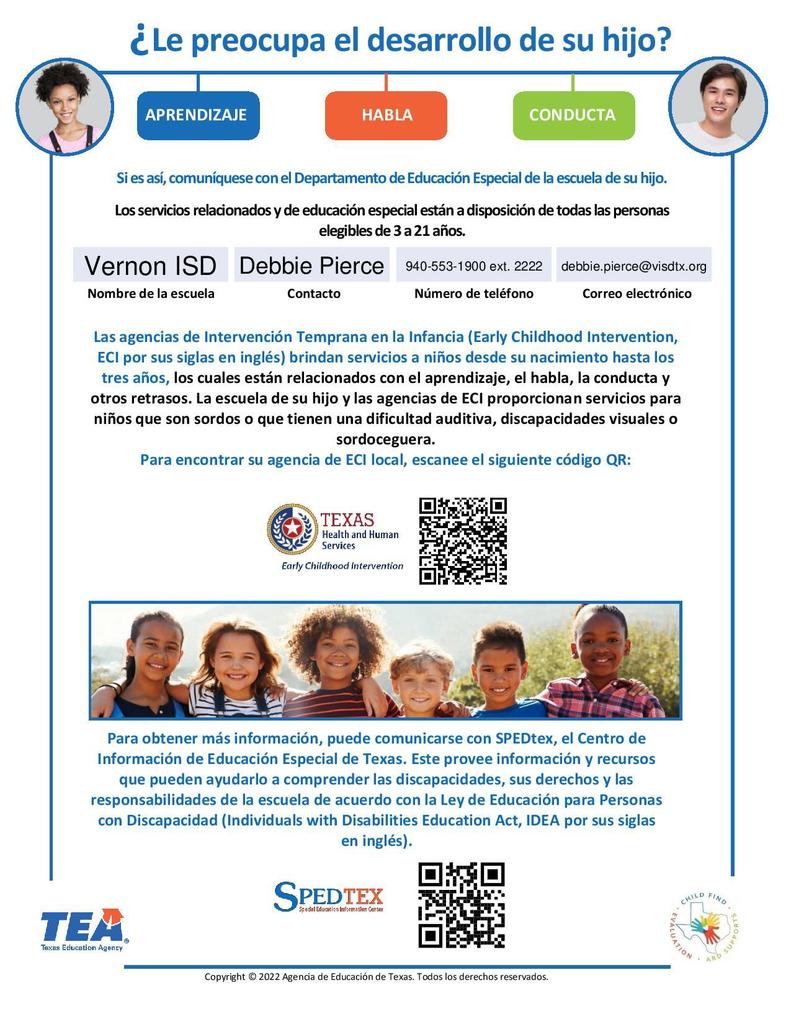 TONIGHT!!! Don't forget to drop by D.O. Fulton Gym this evening and meet new VHS Principal Cynthia Jackson and new Assistant Principal Jeremy Reeder, and visit with returning Assistant Principal Mariah Byars. Grab some popcorn and popsicles as well!! VHS students, parents and community members all invited to this come-and-go event.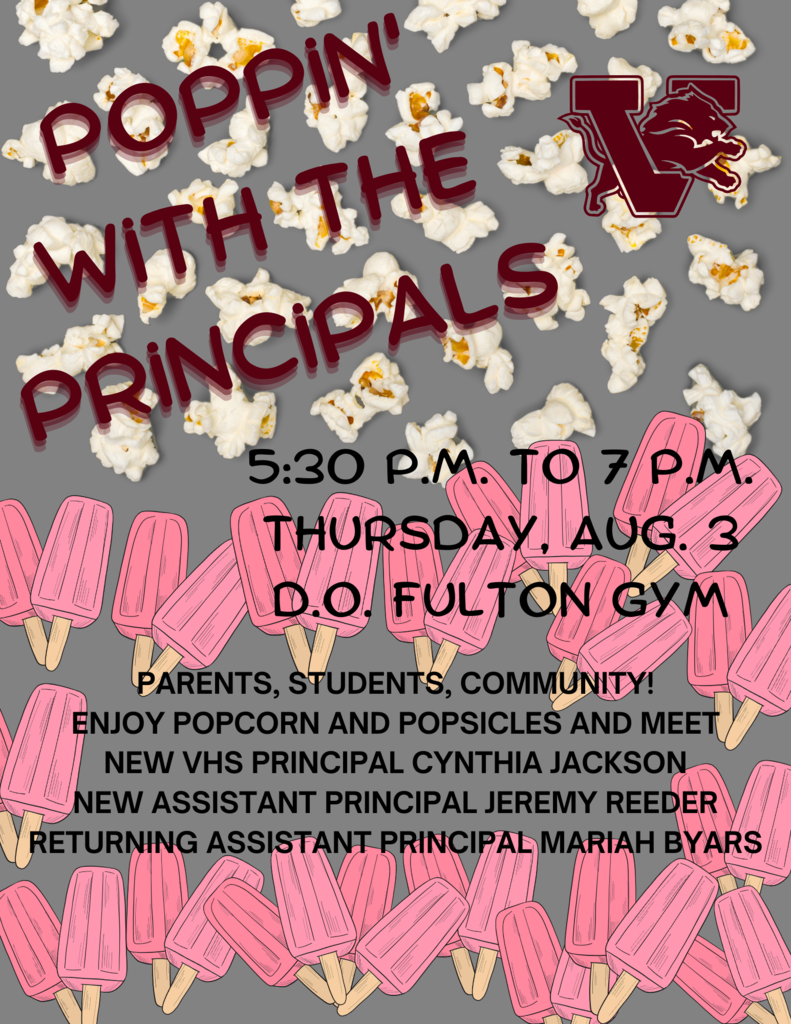 Vernon ISD is proud to announce our partnership with CareSolace! Care Solace offers mental health care coordination services and can help connect you and your child with appropriate community-based providers, all at no cost to you. Whether it's counseling, therapy, or other mental health services, Care Solace can assist you in finding the support your family may need. Care Solace will connect you with providers accepting all medical insurances, including Medicaid, Medicare, and sliding scale options for those without insurance. Multilingual support is available 24/7 on the phone and through the website. Vernon ISD is committed to the health, safety, and well-being of our students, staff, and families. If you or a family member are looking for help with mental health or substance use, call 888-515-0595 at any time or search on your own at caresolace.com/vernonisd. If you have any additional questions regarding this service, please feel free to reach out to Nicole Cameron, District Social Worker at 940-553-1900 or
nicole.cameron@visdtx.org
.
All VHS students and parents, along with community members, are invited to our "Poppin' with the Principals" event being held THIS Thursday. The come-and-go affair will allow our students and parents to meet new VHS Principal Cynthia Jackson, new Assistant Principal Jeremy Reeder and returning Assistant Principal Mariah Byars. Stop by and grab some popcorn and popsicles, and meet our VHS administration team!!